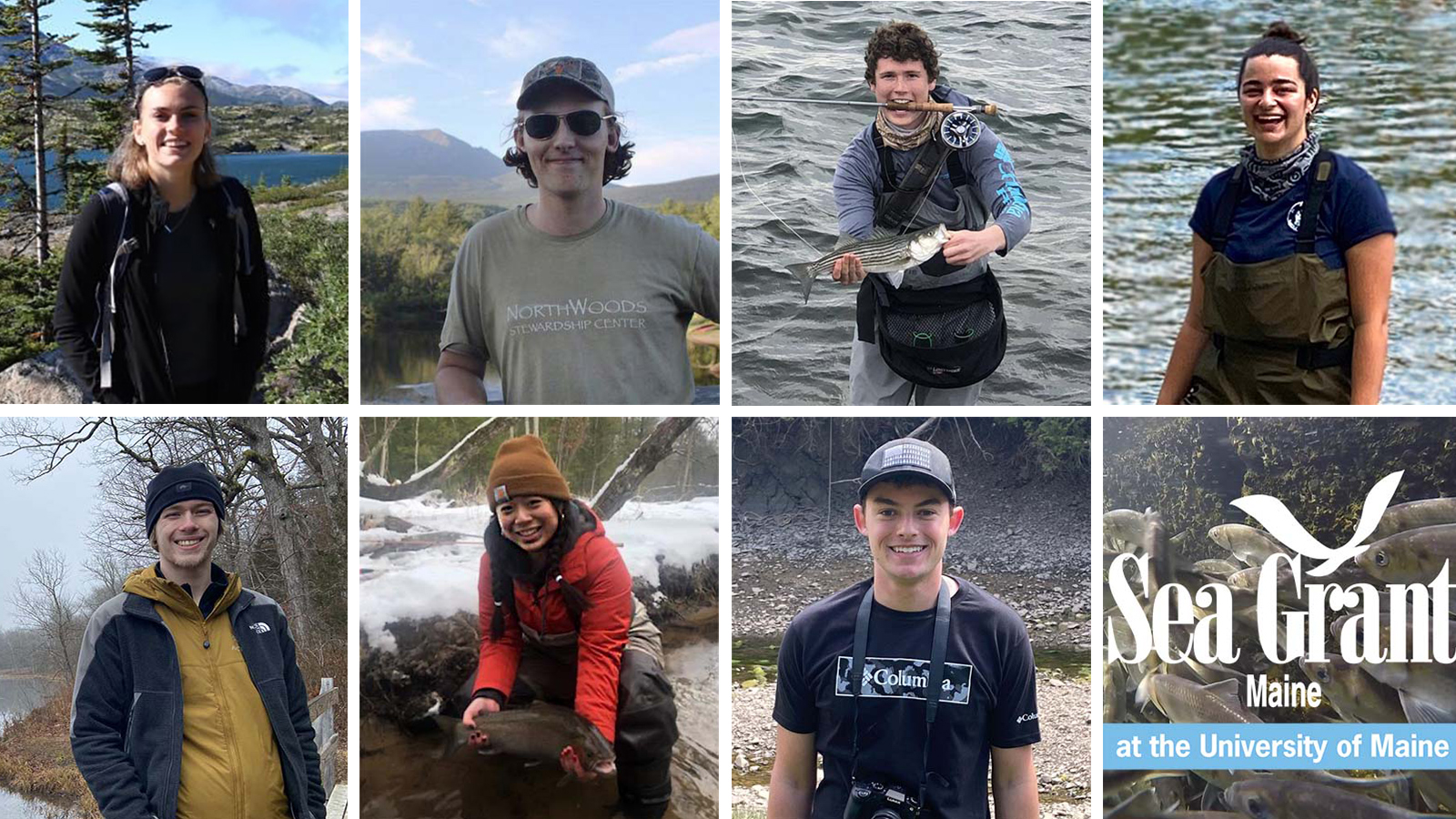 Meet the 2021 sea-run fish interns
In 2021, Maine Sea Grant and NOAA's Northeast Fisheries Science Center invited seven undergraduate students from across the country to participate in the Undergraduate Internships in Diadromous Ecosystem Research Program.
The research program paired undergraduate student interns with mentors from University of Maine, Penobscot Nation, Maine Department of Marine Resources, USGS Maine Cooperative Fish and Wildlife Research Unit, and Maine Sea Grant to gain experience in research and management of sea-run fish.
Interns spent 13 weeks either working in the field gathering data (operating in compliance with COVID-19 safety guidelines) or working remotely processing and analyzing data collected during previous field seasons. The internship provided students hands-on learning experiences and the opportunity to work with scientists and resource managers who operate outside of the university setting. At the end of their internship, program participants presented their findings to program mentors and colleagues at a virtual student symposium.
"This year's students were eager and passionate about expanding their experience beyond a classroom or virtual setting. I feel this program provided unique opportunities to students due to unwavering support of dedicated mentors that fostered an environment of shared learning," said Justin Stevens, Maine Sea Grant Extension Associate. Stevens led the Sea Grant effort to organize the internship program, which launched in 2020, and is a co-coordinator of the program with Ruth Haas-Castro of NOAA Fisheries.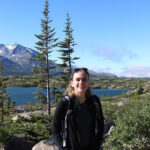 Madeline Abell, University of Maine
Host: Penobscot Indian Nation
Madeline worked with Dan McCaw and Dan Kusnierz to conduct a wide range of water quality monitoring activities throughout the Penobscot watershed and tribal trust lands. Data will be used to assess the quality of water compared to tribal, federal, and state standards, and to assess the habitat quality for aquatic and human life and to recommend changes to improve water quality.
"This internship has given me the opportunity to get experience in both lab settings and working in the field that I have missed in the past year. I was taught not only skills I can use in my career but also, in my daily life. Working in a culture I would not experience otherwise has given me new views on both my education and my future career path."
Visit Madeline's profile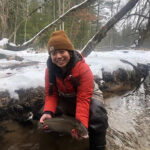 Sara Ang, Michigan State University
Host: NOAA Fisheries and Maine Department of Environmental Protection
Sara worked with Rory Saunders and Emily Zimmerman on researching the role marine derived nutrients relates to the Atlantic Salmon ecology. 
"My internship made me reflect on widening my potential career paths. I enjoyed this internship much more than I expected. I learned how much I love connecting with others related to my career and interests. Even though it was online, I was able to have a unique and valuable experience. I am very grateful I was able to be a part of the Atlantic Salmon recovery."
Visit Sara's profile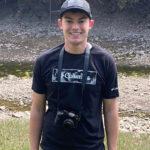 Sean Beauregard, University of Maine
Host:  Maine Department of Marine Resources and Maine Sea Grant
Sean worked with Danielle Frechette and Natalie Springuel to capture the oral histories of Rainbow Smelt and Atlantic Tomcod fisheries in Maine. He also followed Rainbow Smelt Citizen Science Project volunteers in order to take photos of both smelt and their eggs. 
"Now that the Summer is over, I can say that I've learned so much about these sea-run fisheries and the community that surrounds them. Listening to my mentors, property owners, outdoor enthusiasts, and law enforcement, really opened my eyes to the different components and perspectives that come with managing a natural resource. This internship was by far the most beneficial learning experience I have participated in. Gaining experience in the field while also having multiple mentor-mentee relationships was extremely beneficial."
Visit Sean's profile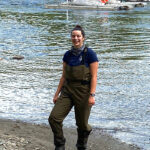 Teagan McMahon, Pitzer College
Host: Maine Department of Marine Resources, Augusta Office
Teagan worked with Jennifer Noll and Paul Christman to collect data to inform population estimates of the endangered Atlantic salmon in the Kennebec Watershed. 
"This internship confirmed my love for field work and conservation ecology. While transporting adults and smolts I learned I enjoy engaging with and educating the public and sharing my enthusiasm for conservation. I confirmed my love for fisheries work and its intersection between environmental justice and conservation. I now hope to pursue a career in fisheries and would love to work on communicating fisheries and conservation policy to the public."
Visit Teagan's profile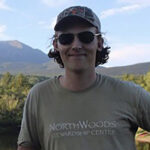 Eamonn Powers, Pennsylvania State University
Host:  NOAA Fisheries/Maine Department of Environmental Protection
Eamonn worked with Rory Saunders and Ernie Atkinson to compile information on stream habitat complexity and the impact of historic land use such as logging has changed stream habitat in Downeast Maine. 
"This internship furthered my desire to pursue research and hopefully a career studying the migratory fishes of Maine and New England. I have always had an interest in this topic, but this internship gave me insight to how much we still have to learn about the impacts humans have had on these systems, and using this information, what can be done to restore these fish populations."
Visit Eamonn's profile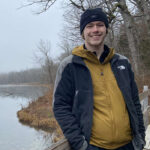 Christian Sarro, University of Massachusetts, Amherst
Host:  Maine Department of Marine Resources, Jonesboro Office
Christian worked with Ernie Atkinson on the assessment of stream habitat and juvenile populations of Atlantic Salmon in Downeast Maine. He worked alongside other partners in conservation to improve stream habitat quality and conducted independent research to develop a stream temperature monitoring network. 
"I felt that this internship was indispensable for my education in my college career. While its work expanded beyond the usual scope of university research to see how conservation projects are run in practice, I felt that I learned about topics that both could and could not be covered in a college course or independent study."
Visit Christian's profile 
Rex Thors, Colby College
Host: USGS Maine Cooperative Fish and Wildlife Research Unit
Rex worked with Erin Peterson and Joseph Zydlewski to tag, track, and analyze the movements of the sea lamprey in the Penobscot River. When in the field, he was able to interact with the public and describe applied fisheries research of this commonly misunderstood species.
"This internship has been of extreme educational value to myself. I was already considering graduate school seriously before this internship, but afterwards I feel even more excited about working towards a masters in wildlife ecology. I have learned through the work ethic of the researchers around me how to be meticulous and take initiative both in my work out in the field as well as in the office."
Visit Rex's profile
---
Posted 9 November 2021