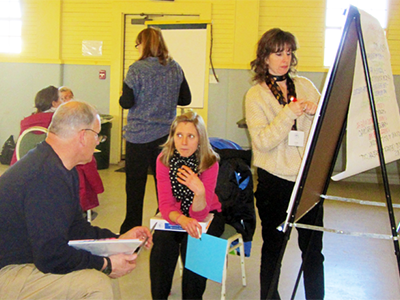 Community Facilitator Services
Graduates of Facilitation Training
Graduates of Strengthening Your Facilitation Skills Level 1 training are available to offer facilitation services to assist local government, nonprofit, and community groups working in your area.
Skilled Volunteers
Community Facilitators are volunteers interested in offering support to help groups achieve their goals. Community Facilitators have completed 20 hours of training with instructor Kristen Grant and have developed skills including:
assessing group needs and goal setting
establishing agreements for working together
designing effective meetings
generating and narrowing ideas
using a variety of decision-making options
planning actions
addressing disruptive behaviors
intervening in difficult group situations
Contact Kristen Grant for more information.