Maine Sea Grant Biennial Request for 2024-2026 Proposals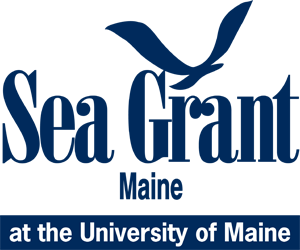 Our biennial request for 2024-2026 research proposals is now closed to submissions.
Required pre-proposals were due February 3, 2023, by 11:59 PM.
Full proposal deadline was May 1, 2023, by 11:59 PM.
Our request for proposals is designed to sponsor a diverse research portfolio that links the scientific capacity of Maine with the needs of coastal community partners and interests. We anticipate approximately $600,000 will be available to support research projects over the two-year funding period. Total two-year requests are limited to $200,000 in Sea Grant funds (including all direct and indirect costs). Maine Sea Grant is administered by the University of Maine, but the research competition is open to faculty and staff at any public or private research or higher education institution in the state.
We accept proposals aligned with any part of our 2024-2027 strategic plan. Proposals that address cross-cutting principles outlined in this plan will be eligible for higher merit ratings during the review process. We also strongly encourage proposals that will engage diverse partners and end users, integrate concepts and methods from multiple disciplines, develop cross-cultural perspectives, provide student training, and advance issues important to the state's underserved and underrepresented coastal communities. 
Complete request and instructions:
Maine Sea Grant Request for Proposals 2024-2026 (PDF)
We seek proposals that link research to the needs of coastal communities. There is no better way to do this than by interacting with our Marine Extension Team. Collectively, they have decades of experience in Maine's coastal communities.
Maine Sea Grant has an online proposal submission tool. All pre-proposals and full proposals must be submitted to Maine Sea Grant through eSeaGrant.  Please review our instruction manual for a short introduction and tutorial to using eSeaGrant. Contact the Assistant Director for Research if you have questions.
Related forms and documents:
Maine Sea Grant Strategic Plan
Outreach and Engagement: A Primer for Sea Grant Researchers
Contact the Assistant Director for Research, by email or phone (207.581.4880) with any questions.