Maine Sea Grant 2020-2022 Biennial Request for Proposals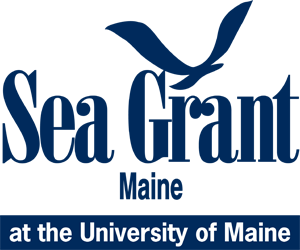 Pre-proposal researcher/extension webinar (transcripts available on request):
Our biennial request for proposals are designed to sponsor a diverse research portfolio that links the scientific capacity of Maine with the needs of coastal stakeholders. We anticipate an estimated $600,000 will be available to support research projects over the two-year funding period. Total two-year requests are limited to $150,000 in Sea Grant funds (including all direct and indirect costs). Maine Sea Grant is administered by the University of Maine, but the research competition is open to faculty and staff at any public or private research or higher education institution in the state.
Complete request and instructions:
Maine Sea Grant Request for Proposals 2020-2022 (PDF)
*New for 2019*
We seek proposals that link research to the needs of coastal communities. There is no better way to do this than by interacting with our Marine Extension Team. Collectively, they have decades of experience in Maine's coastal communities. We are hosting an informational webinar on February 5th, 2019 from 9:30 – 11:00 a.m. Join us as we present an overview of this RFP and introduce the marine extension associates. The Zoom link is https://maine.zoom.us/j/351643980.
Maine Sea Grant has a new online proposal submission tool. All pre-proposals and full proposals must be submitted to Maine eSeaGrant. Please view our instruction manual for a short introduction and tutorial to using eSeaGrant.
Related forms and documents:
Maine Sea Grant Strategic Plan 2018-2022
Outreach and Engagement: A Primer for Sea Grant Researchers
Tutorial for using eSeaGrant
Contact Dan Weaver, Research Coordinator, by email or phone (207.581.4880) with any questions.