Maine Oyster Trail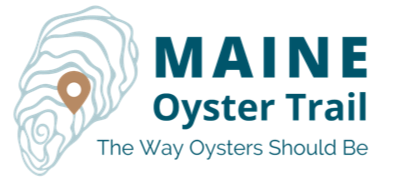 About the Trail
The Maine Oyster Trail is an interactive guide and tourism initiative that helps consumers discover "the way oysters should be." The Trail invites visitors and locals alike to discover Maine's coast and oyster regions through farm tours, shucking lessons, community events, raw bars, and opportunities to purchase oysters directly from farmers.
Maine is home to over 150 family-owned oyster farms, from Southern Maine to Downeast, and each has something unique to offer. The Trail features a customizable trip planner which helps visitors find all types of oyster experiences anywhere on the Maine coast. And, with the Trail's mobile oyster passport, visitors can check-in at participating businesses, track their farm visits, and complete challenges to earn rewards.
The Trail aims to highlight these local businesses and provide authentic experiences unique to Maine. In addition to drawing visitors, the Maine Oyster trail works closely with oyster farmers to understand their unique operations and provide them with the tools and support they need to explore new business opportunities through tourism.
Visit the Maine Oyster Trail at maineoystertrail.com to plan your own oyster adventure, create a Maine oyster passport, and learn more! And stay tuned on all things Maine Oyster Trail by following @maineoystertrail on Instagram and Facebook.
The Maine Oyster Trail is a collaborative effort between the Maine Aquaculture Association and Maine Sea Grant, and is supported by the Maine Office of Tourism, the Maine Aquaculture Innovation Center, and the National Sea Grant Program.
 History of the Trail
The first Oyster Trail of Maine was first launched in 2017 by Maine Sea Grant in collaboration with the Maine Aquaculture Association, the Maine Aquaculture Innovation Center, and University of Maine Cooperative Extension. The Trail was designed to educate consumers about oyster farming in Maine, and included a directory of over 30 oyster farms, as well as restaurants, distributors, and seafood markets. Educational materials, like the Oyster Trail of Maine fact sheet, and collaboration with the In a Half Shell blog built excitement and awareness for Maine oysters and the Trail.
In 2020, the coronavirus pandemic had a major impact on Maine's growing oyster industry. To adapt to market changes, many oyster farmers began to diversify their businesses by incorporating direct-to-consumer sales, farm tours, and shucking events. In response, Maine Sea Grant and the Maine Aquaculture Association began to rebuild the Maine Oyster Trail to connect visitors to these new opportunities.The new Maine Oyster Trail is the first interactive and online oyster trail in the rapidly growing agritourism sector. The Trail features interactive virtual tools, like a customizable trip planner and mobile passport, to make it easier than ever to discover experiences that capture the spirit of Maine's coast and oyster farms.
The rebuild of the Maine Oyster Trail has been made possible with the support of Maine Sea Grant, the Maine Aquaculture Association, and funding through the Maine Office of Tourism and the Maine Aquaculture Innovation Center.
 Learn More
Are you an oyster business interested in joining the trail? Email Jaclyn Robidoux.
Curious about Maine oysters? Find answers to frequently asked questions about Maine Oysters or read the Maine Oyster fact sheet (accessible version)
Love eating oysters and seafood? Check out our Maine Seafood Guide.
Learn more about the natural history of Maine's oysters from the Downeast Fisheries Trail.