Downeast Fisheries Trail
The Downeast Fisheries Trail has a new website! Check it out for description of of the 45 sites on the Trail, events, activities, fantastic historical images, and much more. Downeast Fisheries Trail also has a Facebook page.
What is the Downeast Fisheries Trail?
The Downeast Fisheries Trail is an educational trail that showcases active and historic fisheries heritage sites, such as fish hatcheries, aquaculture facilities, fishing harbors, clam flats, processing plants and other related public places in an effort to educate residents and visitors about the importance of the region's maritime heritage and the role of marine resources to the area's economy. The Trail builds on these local resources to strengthen community life and the experience of visitors.
Downeast Fisheries Trail Interpretive Panels
As part of the Downeast Fisheries Trail, Maine Sea Grant worked with several partners to produce five interpretive panels for installation at Trail sites in 2012.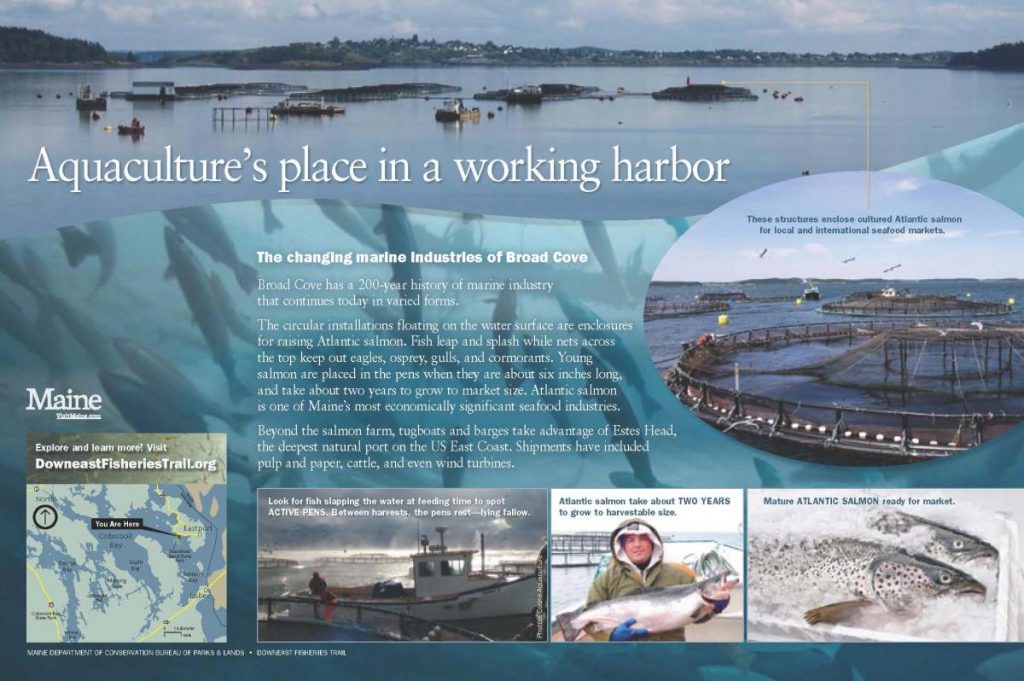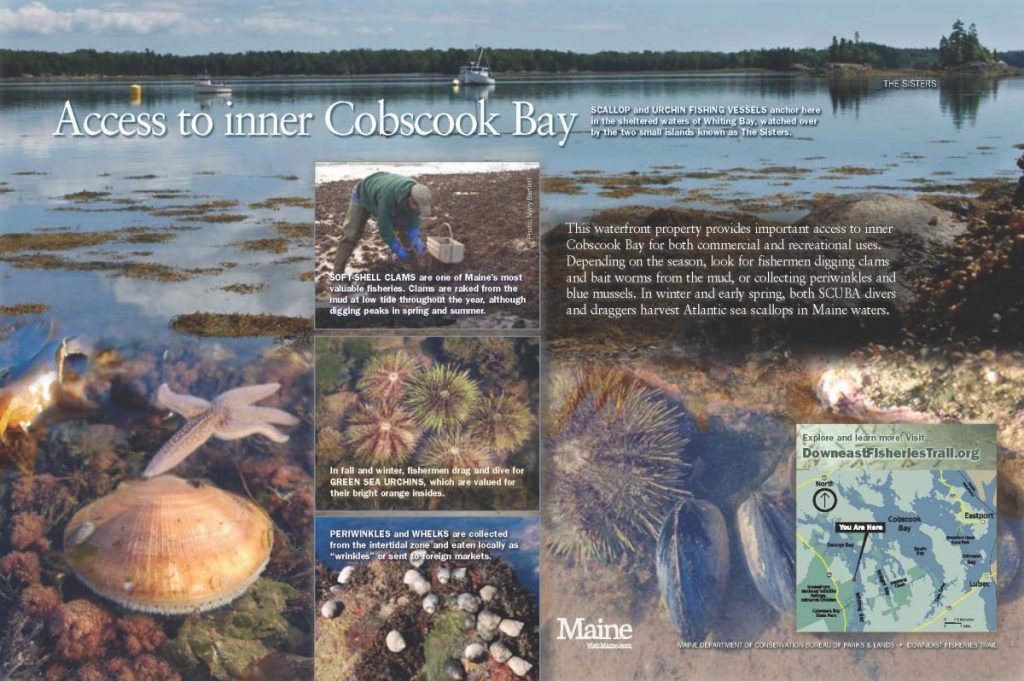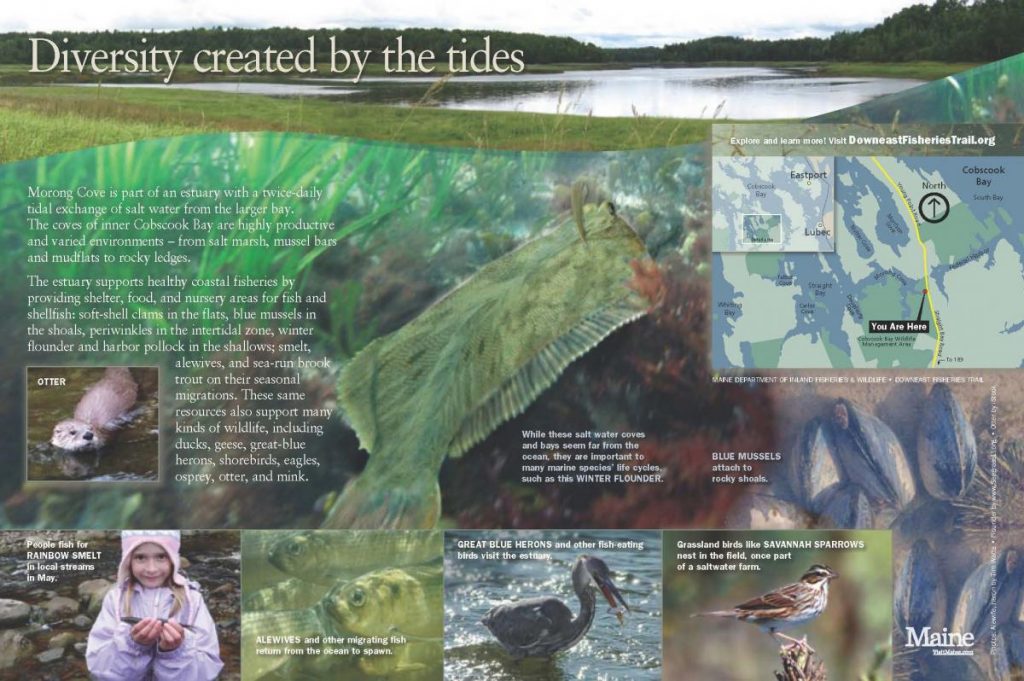 For more information, view our two-page fact sheet.
Regional Meetings about Downeast Fisheries Trail, Spring 2010
To help identify what aspects of our fisheries past and present should be highlighted on the Trail, we held meetings in Machias (hosted by Sunrise County Economic Council), Stonington (hosted by Maine Center for Coastal Fisheries), Winter Harbor (at Schoodic Arts for All) and Bar Harbor (hosted by the Bar Harbor Whale Museum). The complete notes and a summary report of the outreach on the project to date are available here:
Summary of Initial Outreach Results (PDF file – 3 pages)
Initial Outreach Results (PDF file – 19 pages)
To learn more about the project or get involved, contact Natalie Springuel, Maine Sea Grant (288-2944 ext 5834) or view the Downeast Fisheries Trail website.