Maine Aquaculture Hub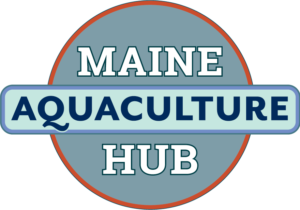 Maine's seafood industry is a cornerstone of our state's economy and identity. Valued at more than half a billion dollars, the industry supports working waterfronts, coastal communities, and families.
While the Gulf of Maine is a productive marine habitat, it is also one of the most quickly changing. Rapid development along the coast, impacts from climate change, and overharvesting are putting stress on wild caught fisheries. With wild harvests of fish and shellfish in decline and the world's appetite for fish protein on the rise, aquaculture will play an important role in supporting and fortifying seafood systems in the face of a changing world.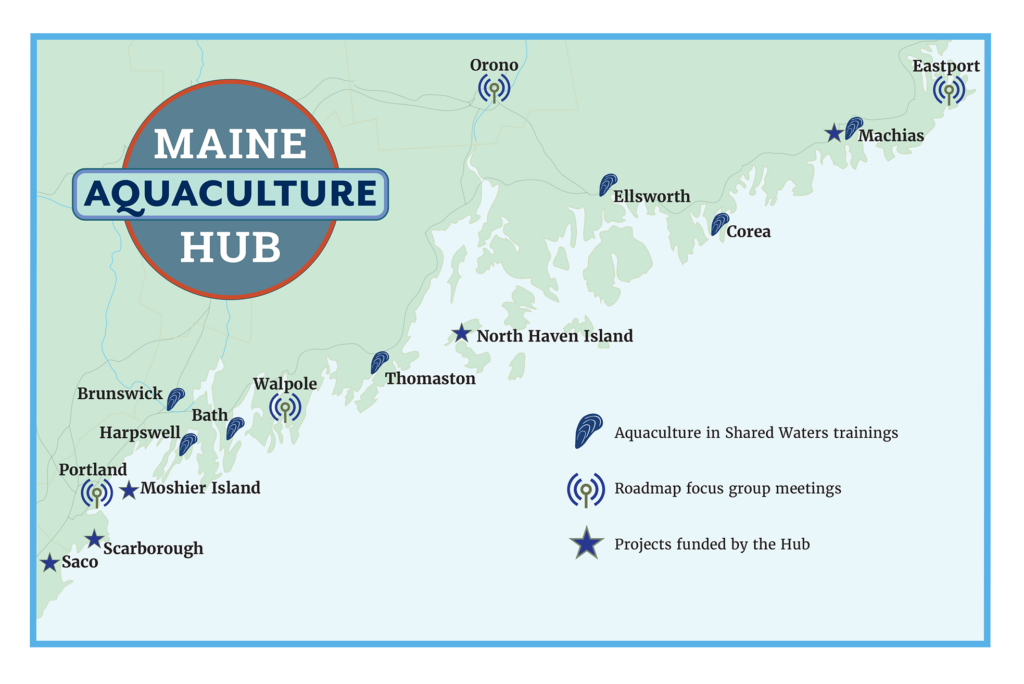 The Maine Aquaculture Hub was formed to help the aquaculture industry in Maine overcome barriers to growth. Hub partners will, together:
Develop and sustain Hub and industry engagement and formalize the Hub
Expand training in response to aquaculture workforce needs
Develop a 10-year roadmap for aquaculture in Maine
Build capacity within Maine's aquaculture industry by establishing a responsive call for proposals that encourages industry leaders to identify the most effective means of achieving growth
Evaluate the impacts of the transdisciplinary Hub and the effectiveness of the Hub's programming with a focus on long-term sustainability