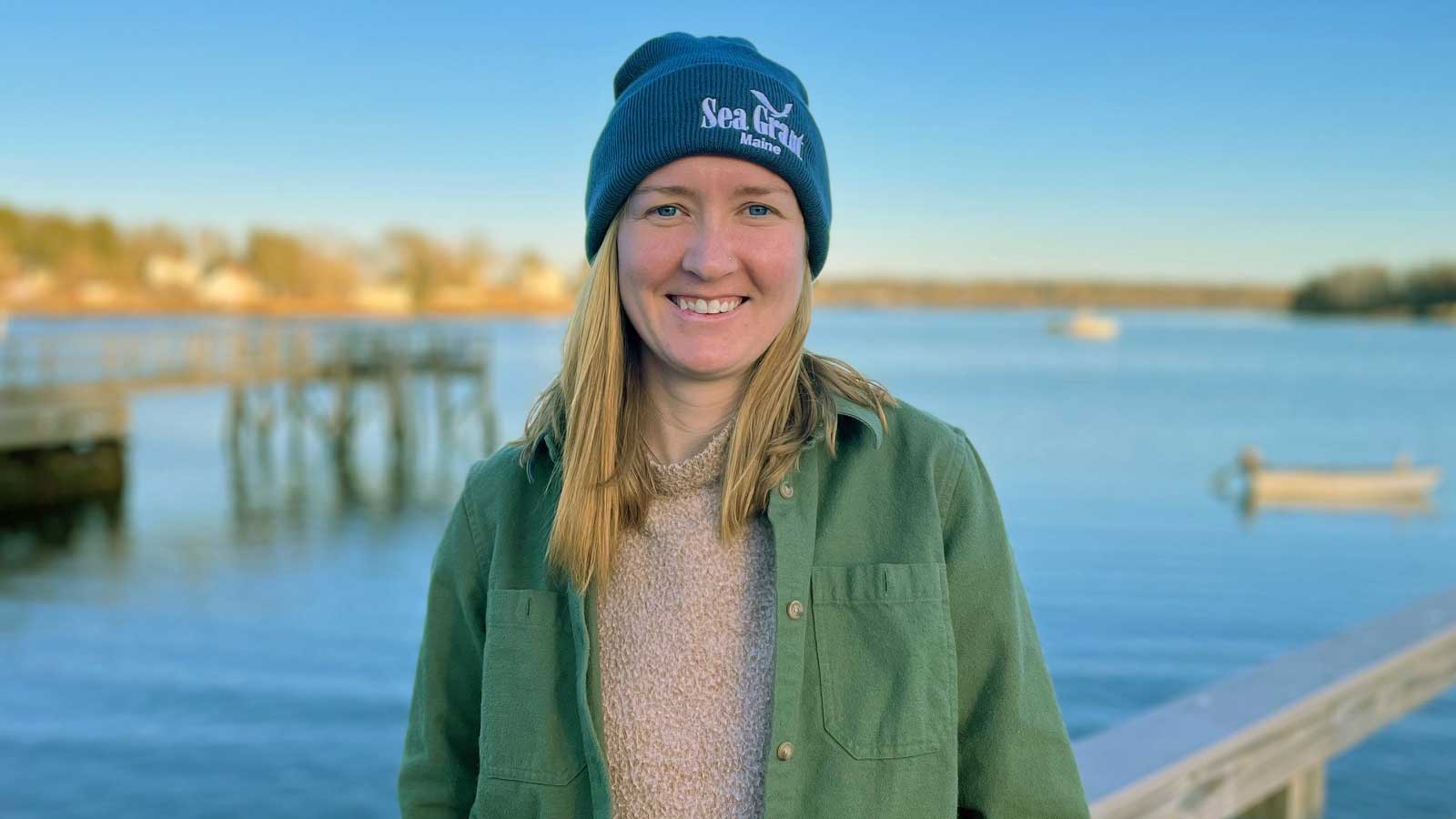 Maine Sea Grant welcomes Maine Aquaculture Hub Coordinator
Maine Sea Grant is excited to welcome Annie Fagan to the Marine Extension Team as the Maine Aquaculture Hub Coordinator. Based out of Walpole at the Darling Marine Center, Fagan will support the planning, development, and implementation of the activities of the Maine Aquaculture Hub.
"I'm really thrilled to be a part of such a strong, engaged, and collaborative network and community of people across the state who are working on issues related to aquaculture," said Fagan. "Aquaculture is an important part of our coastal economy, culture, and food system. I'm looking forward to leveraging my industry experience and skills through the Hub as we partner with coastal communities and industries to support aquaculture innovation, education and outreach across the state. I'm also excited about opportunities to engage the public and strengthen a shared understanding of sea farming for all of us!"
Fagan graduated from Dartmouth College in 2015 where she studied ecology and evolutionary biology, and gained experience in tropical and temperate ecological research. Before joining Maine Sea Grant, Fagan spent time leading backcountry expeditions for Outward Bound, was a member of the education team at the Gulf of Maine Research Institute teaching their LabVenture program, worked as a research and development technician at Mook Sea Farm, participated in the Aquaculture in Shared Waters training program, and earned her United States Coast Guard masters license.
"We are so glad to have Annie on board!" said Dana Morse, Maine Sea Grant's aquaculture lead.
"She has hit the ground running and is showing us every day why she was an excellent choice to fill the role as hub coordinator."
Posted 3 April, 2023