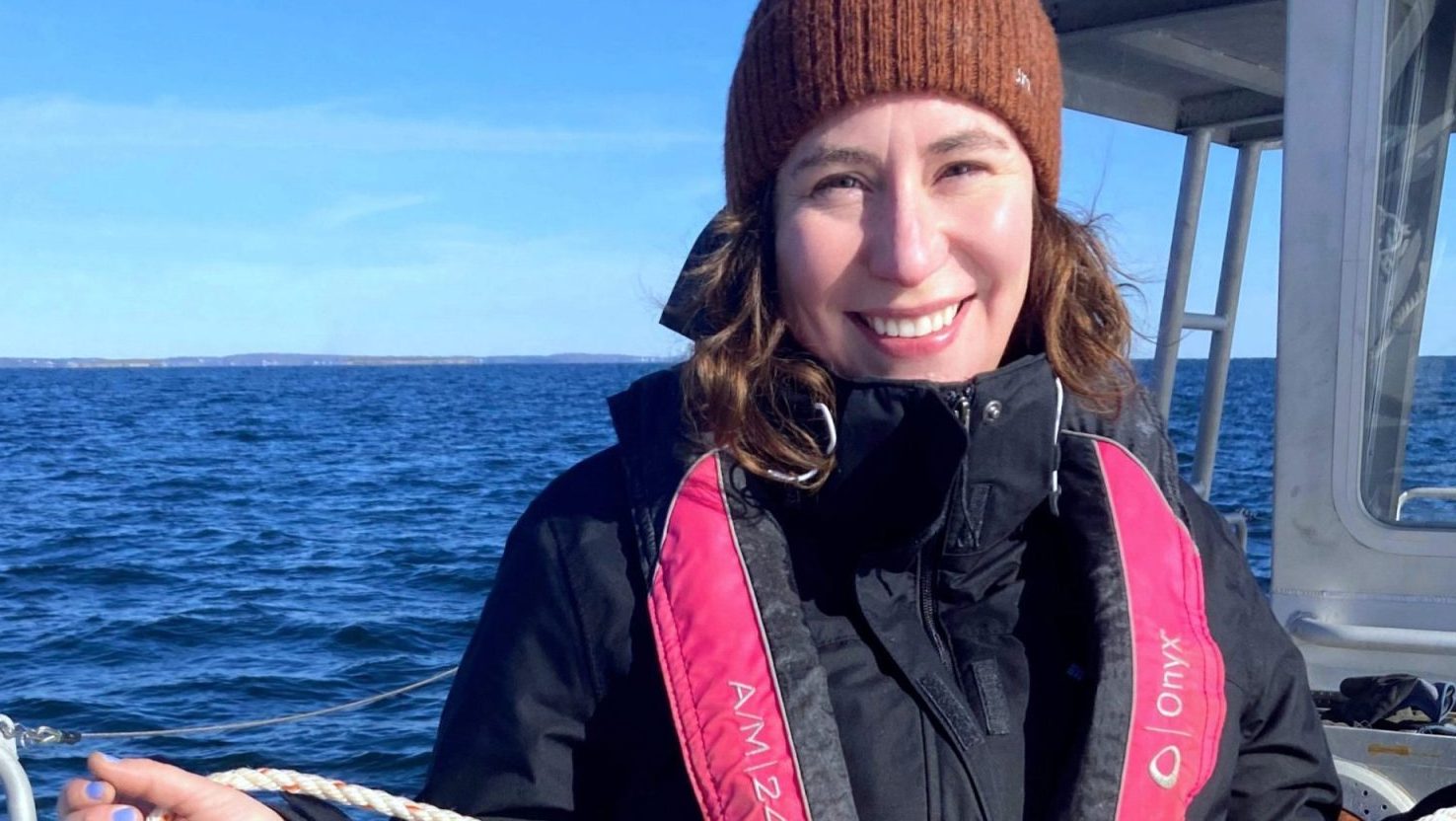 UNE graduate student received Maine Sea Grant Graduate Research Assistantship
Cara Blaine has been working as a 2022-2023 Maine Sea Grant Graduate Research Assistant, which supports exceptional prospective and current graduate students engaged in coastal and marine research.
"I came to Maine from Rhode Island not knowing anyone, and I've met so many cool people who are interested in the same thing that I'm interested in," said Blaine, who is a master's student at the University of New England studying marine sciences. "This fellowship allowed me to focus solely on my research, which was priceless."
Blaine is studying Lacuna vincta, a small marine snail that has made some kelp farms its home. These snails lay their eggs on kelp blades, which is problematic for farmers and harvesters. The process of removing the eggs is difficult and can sometimes make the kelp unusable for high-value products. Blaine is working to detect and manage these snails early in the growing season, before they have a large impact on crop yields, as an approach to optimizing seaweed farming practices.
Blaine's work consists of two main parts: spending the winter months out on kelp farms collecting and filtering water samples, which will be analyzed for the presence of snail DNA in hopes of developing a molecular tool for early snail detection, and conducting lab experiments that test why snails are attracted to some farms and not others. Blaine is on her second season of field work and will be defending her thesis this coming summer.