Aquaculture in Shared Waters 2013
The Class of 2013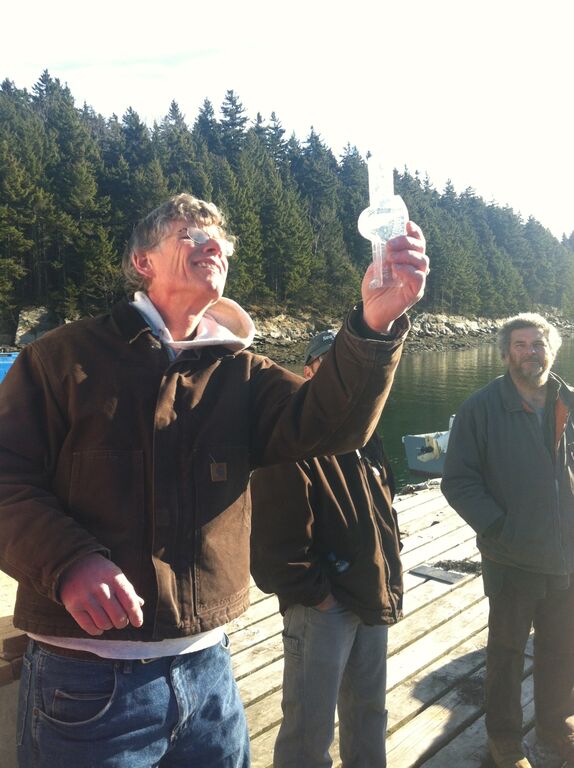 In 2013, we began an 11-week training course for two cooperatives of fishermen in Harpswell and Corea, Maine. We created a comprehensive curriculum for delivery to 12 fishermen, including tours of existing aquaculture operations. University of Maine researcher Teresa Johnson and graduate student Karen Pianka are studying the process, and measuring the changes in perception and knowledge that can accompany training.
Classroom work was paired with applied, hands-on activity, to round out the learning experience. Field trips were made to mussel farms, oyster farms and a large recirculation aquaculture facility.
| | |
| --- | --- |
| The group with Evan. | Fishermen, graduate students, and Sea Grant staff. |
One participating fisherman has initiated a new marine aquaculture business producing oysters and mussels, with others in preparatory stages. Meanwhile, commercial shellfish harvesters and lobstermen in the towns of Brunswick and Harpswell requested that the course be offered again to their communities. Twenty fishermen are registered for the 2015 course.