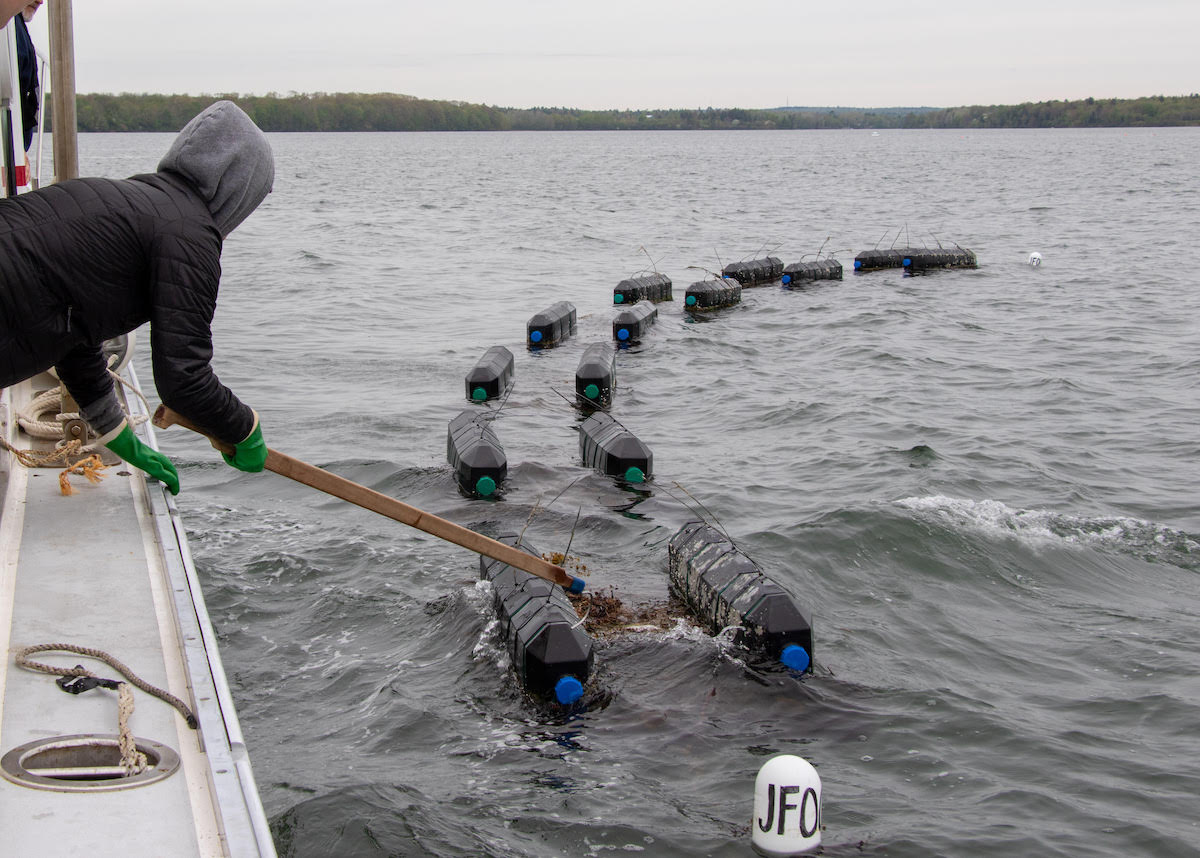 Registration for three aquaculture lease hearing process learning sessions now open
Learning sessions facilitated by Maine Sea Grant and hosted by the Maine Department of Marine Resources (DMR)
What:  Maine Sea Grant and DMR are offering learning sessions for members of the public that wish to effectively engage in the aquaculture lease hearing process.  Examples of topics covered include how to provide testimony, an overview of the lease decision criteria, and common misconceptions about lease hearings. Please note that content is specific to lease hearings, so pending lease proposals, broader aquaculture topics, and other matters unrelated to the hearing process will not be discussed.
When:  Three informational sessions are being offered; the days and times are listed below. The content of each session is the same, so please only register for one day. Each session is limited to the first 40 individuals who register. Additional sessions may be scheduled for a future date(s) depending upon interest.
Thursday, December 10, 5pm-7pm
Friday, December 11, 9:30am-11:30am
Tuesday, December 15, 1pm-3pm
Where:  The meeting will be held remotely using Microsoft Teams. Interested persons can participate via computer, smartphone, or telephone.
How:  Register for the event. If you need assistance completing the form, please call Erin Wilkinson at 207-530-1001.  We recommend registering early for the session that best fits your schedule. After registration, DMR will follow-up with you to confirm your registration status and provide details on how to access the session.
Questions or concerns? Please email DMRaquaculture@maine.gov
---
Posted November 20, 2020