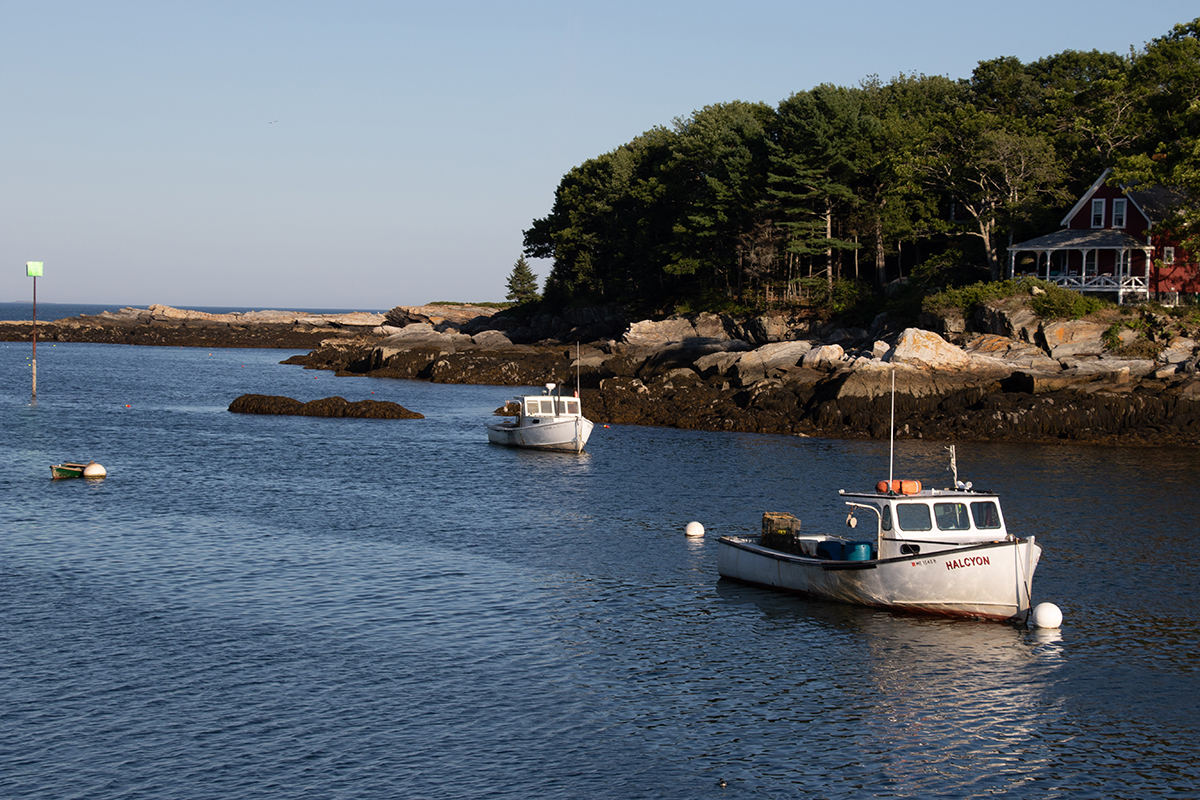 Events
Regional Lobster Research and Outreach Summit – Save the date!
Maine Sea Grant will host the ALI's first Regional Lobster Research and Outreach Summit in Portland, Maine, from February 6-8, 2023. We envision this event as a way to bring the network together to share research updates, receive feedback from partners, and embark on new collaborative research and extension projects. We are seeking proposals for sessions to help shape our agenda. Sessions are permitted to follow any format – from workshops to research presentations, or even facilitated discussions around a particular topic. Sea Grant staff from across the Northeast will be able to provide facilitation support for sessions but are relying on the expertise of the network to help shape the content of our meeting. Please fill out this form if you are interested in attending and/or leading a session at the event and email Amalia Harrington with any questions.
---
Collaborative Chats: Successful Research Partnerships in the Lobster Industry
Please join Maine Sea Grant and our regional partners for a third season of the Collaborative Chats webinar series! The goal of the series is to highlight collaborative research efforts in the lobster industry. This season will feature ongoing projects funded through the Sea Grant American Lobster Initiative that showcase the diversity and breadth of partners involved with the collaborative network. This year's speakers and topics include:
Katherine Maltby (Postdoctoral Research Associate, Gulf of Maine Research Institute) and Julia Mason (Social-ecological Systems Scientist, Environmental Defense Fund), Early career researcher perspectives: Fisheries under a changing climate, on Thursday, October 20, at 1:00 pm
Riley Fitz, Julie Karlsson, Abby Lemmon, Simonne Dodge, Molly Spencer, and Hannah Jarvis, Undergraduate research experiences on the ALI: A student panel, on Thursday, November 17, at 2:00 pm
Adrian Jordaan (Associate Professor, University of Massachusetts Amherst), Jynessa Dutka-Gianelli (Research Fellow, University of Massachusetts Amherst & Gloucester Marine Station), and others (TBD), Bait alternative development and future visioning in the New England lobster fishery,

Thursday, 

December 8, 2022, at 2:00 pm.
Jesica Waller (Director, Division of Biological Monitoring & Assessment, ME DMR), Fraser Clark (Assistant Professor, Dalhousie University), and Marianna Rampaul (Graduate student, Dalhousie University), Developing non-invasive female maturity assessment methods for the American lobster on Thursday, January 12, at 1:00 pm
Jonathan Grabowski (Assistant Director & Professor, Northeastern University), Marissa McMahan (Director of Fisheries, Manomet), and Helen Cheng (Graduate student, Northeastern University), Investigating the ecological impacts of range-expanding species to the American lobster fishery, February 2023
Jason Goldstein (Research Director, Wells NERR), Ben Gutzler (Postdoctoral Associate, Wells NERR), and others (TBD), Warming waters, female lobster movements, and inshore larval recruitment, March 2023
All webinars will be hosted by Maine Sea Grant using Zoom, and live closed captioning will be provided.
Join using a computer with this Zoom meeting link, and password: 931345
Or join by phone by calling any of the following numbers: +1 301 715 8592, +1 312 626 6799, +1 646 876 9923, +1 669 900 6833, +1 253 215 8782, +1 346 248 7799, or +1 408 638 0968
Meeting ID: 977 4697 8357
For those who cannot attend, all sessions will be recorded and shared online following each event.
For more information, please email Amalia Harrington, or call (207) 581-1440. All are welcome and we hope to see you there!