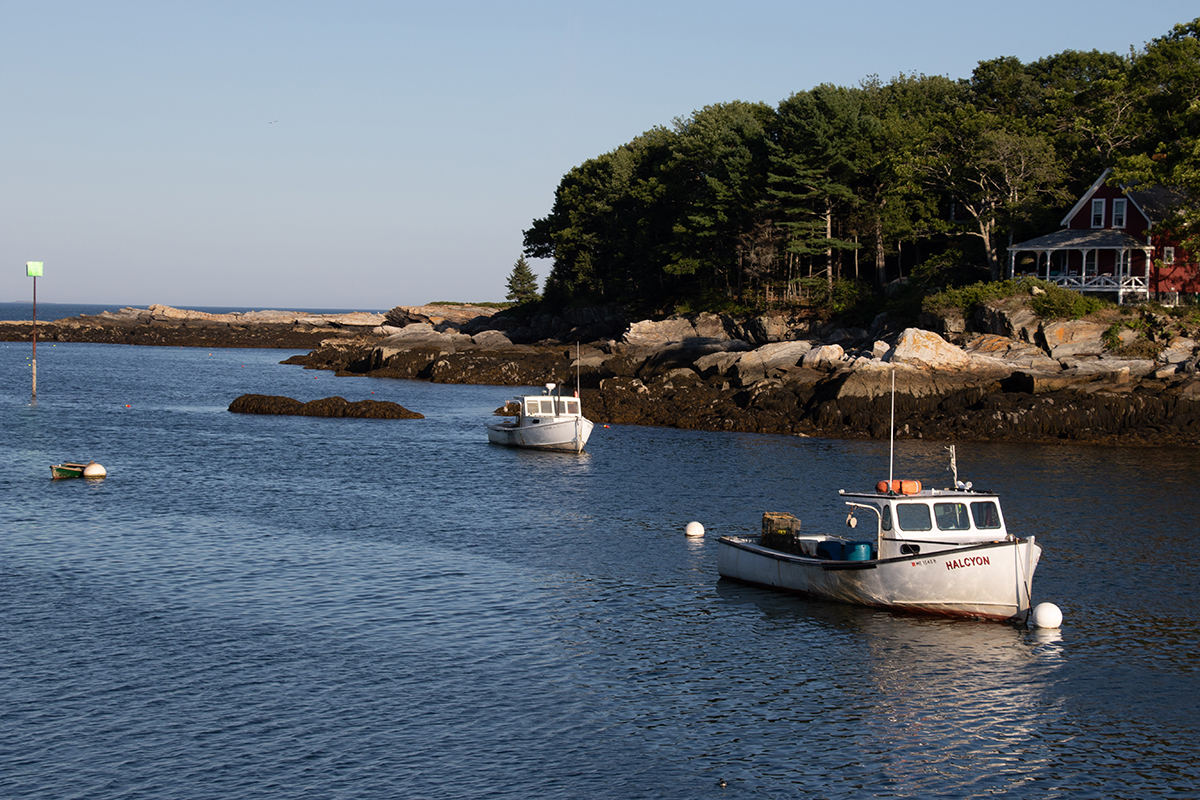 Events
ALI Summit – save the date – February 12-13, 2024!
The second Regional Research & Outreach Summit for the Sea Grant American Lobster Initiative will take place on Monday and Tuesday, February 12-13, 2024!! We are in the beginning stages of planning this event but envision using this time to bring members from the research program, extension network, Regional Steering Committee, and other industry and management sectors together to share progress on ALI-funded work.
More information will be shared here as the event comes together. Meeting materials from the virtual 2022 network gathering and last year's in-person Summit can be found on the ALI's Resources Page. We will be reaching out for input on the agenda and meeting content later this year, but please email Amalia Harrington (amalia.harrington@maine.edu) with any questions or suggestions.
We appreciate any input at this point and hope you all can join us next year!
---
Collaborative Chats: Successful Research Partnerships in the Lobster Industry
Please join Maine Sea Grant and our regional partners for a fourth season of the Collaborative Chats webinar series. The goal of the series is to highlight collaborative research efforts in the lobster industry. This season will feature ongoing projects funded through the Sea Grant American Lobster Initiative that showcase the diversity and breadth of partners involved with the collaborative network. This year's lineup includes the following speakers and topics:
Alexa Dayton (Maine Center for Coastal Fisheries) and Kanae Tokunaga (Gulf of Maine Research Institute), Economic diversity of Maine's American lobster fishery, November 30,2023

, at 1pm.

Everett Rzeszowski (Graduate Student, UMaine), Damian Brady (Professor, UMaine), and others TBD, Tracking exchange between offshore GOM regions via tagging, late December 2023 or January 2024.
Rebecca Peters (Marine Resource Scientist II, Maine Department of Marine Resources) and others TBD, Who's eating juveniles lobsters?, January 2024
Jonathan Grabowski (Assistant Director & Professor, Northeastern University), Marissa McMahan (Director of Fisheries, Manomet), and Helen Cheng (Graduate student, Northeastern University), Investigating the ecological impacts of range-expanding species to the American lobster fishery using collaborative surveys, fisher observations, and predator-prey experiments, February 2023
Joshua Carloni (Senior Fisheries Biologist, New Hampshire Fish and Game) and others TBD, Comparing traditional ventless traps to novel early benthic phase traps, March 2023
Erin Pelletier (Executive Director, Gulf of Maine Lobster Foundation) and others TBD, Providing the lobster industry new gear technology due to regulatory and environmental changes, April 2024
Dates and times for each session will be added as they become available. All webinars will be hosted by Maine Sea Grant using Zoom, and live closed captioning will be provided.
Join using a computer with this Zoom meeting link, and password: 931345
Or join by phone by calling any of the following numbers: +1 301 715 8592, +1 312 626 6799, +1 646 876 9923, +1 669 900 6833, +1 253 215 8782, +1 346 248 7799, or +1 408 638 0968
Meeting ID: 977 4697 8357
For those who cannot attend, all sessions will be recorded and shared online following each event.
For more information, please contact Amalia Harrington: amalia.harrington@maine.edu, (207) 581-1440. All are welcome and we hope to see you there!