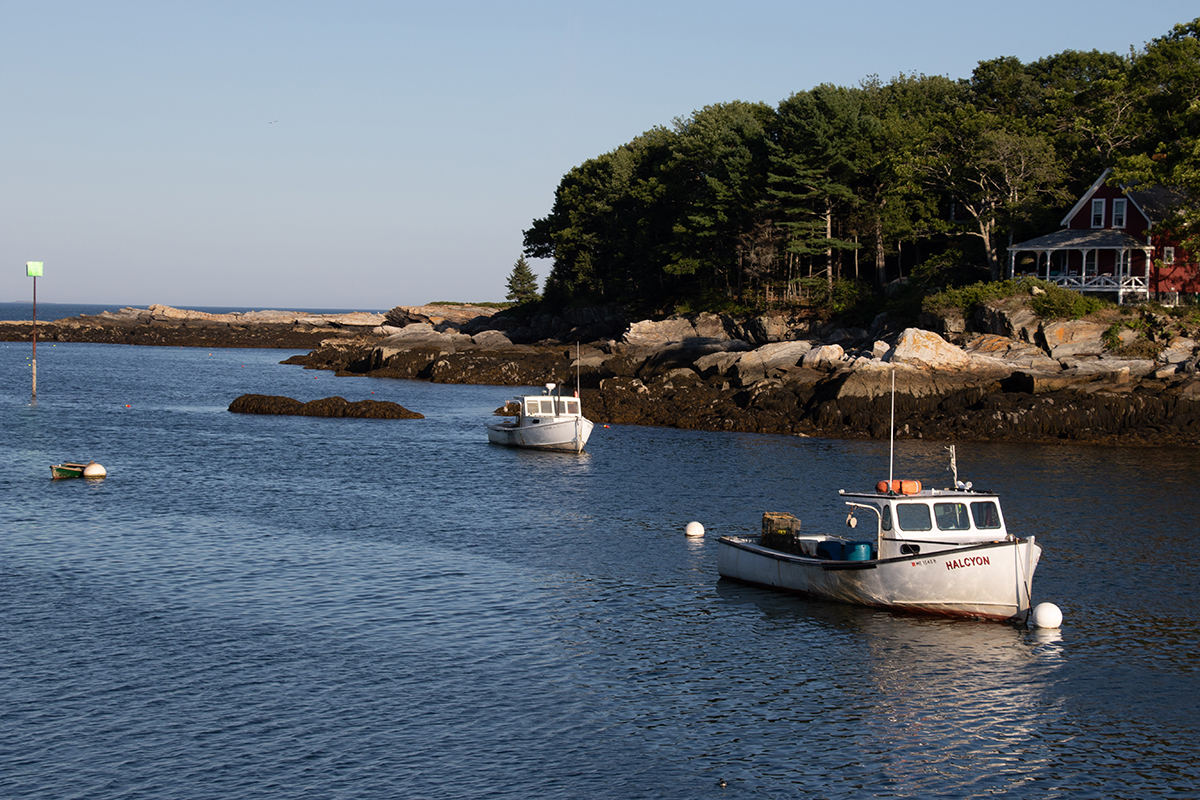 Events
Collaborative Chats: Successful Research Partnerships in the Lobster Industry
Please join Maine Sea Grant, the Maine Department of Marine Resources, and the University of Maine's Lobster Institute for a series of webinars focusing on collaborative research efforts in the lobster industry. This second series will highlight ongoing collaborative research projects, including those funded through the Sea Grant American Lobster Initiative focused on understanding the biological, social, and economic resilience of the industry to a changing environment. Speakers and topics include:
Kathleen Reardon (Senior Lobster Fishery Biologist, ME DMR), Matt Davis (Sea Sampling and VTS Coordinator, ME DMR), and Joe Locurto Jr. (F/V Jasmine Marie, Steuben, ME), Maine DMR lobster sampling programs: Maintaining research collaborations with the Maine lobster industry, on Wednesday, October 6, at 5:30 pm
Joshua Carloni (Senior Biologist, NH Fish and Game), Kara Villone (Biological Technician, NH Fish and Game), and Damon Frampton (F/V Vivan Mae, Portsmouth Lobster Company LLC, Portsmouth, NH), Working with lobstermen to assess the distribution and abundance of larval lobsters in the Gulf of Maine and on Georges Bank, on Thursday, November 4, at 5:30 pm
Joshua Stoll (Assistant Professor, University of Maine), Dr. Theresa Burnham (Post-doctoral Researcher, University of Maine) and industry partner (TBD), Fishing in hot water: Defining sentinel indicators of resilience in the American lobster fishery, on Monday, December 13, at 4:00 pm
Jeremy Collie (Professor, University of Rhode Island), Dr. Richard Wahle (Professor, University of Maine), and industry partner (TBD), Early life history of American lobsters in coastal southern New England waters, on Wednesday, January 12, at 5:30 pm
Tracy Pugh (Senior Marine Fisheries Biologist, MA DMF) and industry partner (TBD), MA Division of Marine Fisheries and MA lobster industry collaborative research and monitoring projects, on Wednesday, February 16, at 5:30 pm
Dawn Kotowicz (Social Scientist and Extension Specialist, RI Sea Grant) and Gabby Bradt (Marine Fisheries Program Specialist, NH Sea Grant), Understanding direct sales utilization and challenges of RI and NH lobstermen during the COVID-19 pandemic, on

Wednesday March 9, at 5:30 pm
All webinars will be hosted by Maine Sea Grant using Zoom, and live closed captioning will be provided.
Join using a computer with this Zoom meeting link, and password: 931345
Or join by phone by calling any of the following numbers: +1 301 715 8592, +1 312 626 6799, +1 646 876 9923, +1 669 900 6833, +1 253 215 8782, +1 346 248 7799, or +1 408 638 0968
Meeting ID: 977 4697 8357
For those who cannot attend, all sessions will be recorded and shared online following each event.
For more information, please email Amalia Harrington, or call (207) 581-1440. All are welcome and we hope to see you there!