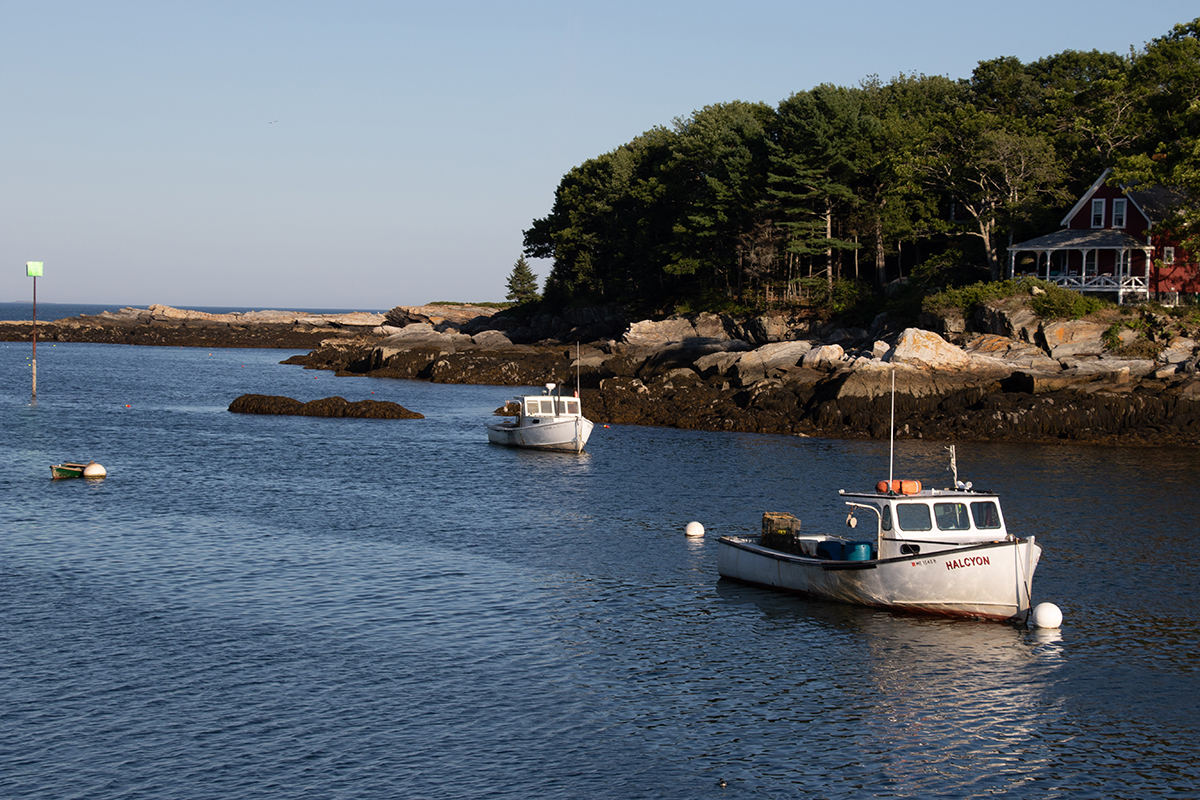 Events
Collaborative Chats: Successful Research Partnerships in the Lobster Industry
Please join Maine Sea Grant, the Maine Department of Marine Resources, and the University of Maine's Lobster Institute for a series of webinars focusing on collaborative research efforts in the lobster industry. We will discuss what works and what doesn't, and strategize on how to make collaborative research a priority. Speakers and topics include:
Carl Wilson (Director, Bureau of Marine Science at ME DMR), Sarah Cotnoir (Lobster Councils Liaison, ME DMR), and Josh Miller (F/V Dorcas Anne, Tenants Harbor, ME), Lessons from a Collaborative Trapping Experiment in Tenants Harbor, on Thursday, October 8, at 7:00 pm
Bob Steneck (Professor, School of Marine Sciences at UMaine) and Dave Cousens (Lobsterman, South Thomaston, ME), A Retrospective Look at Collaborative Research in Maine, on Wednesday, October 28, at 6:30 pm
Cassie Leeman (Graduate Student, School of Marine Sciences at UMaine), Curt Brown (Ready Seafood), and Eric Payne (Inland Seafood), Maximizing Value by Identifying Stressors in the Supply Chain, on Thursday, November 19, at 7:00 pm
Aubrey Ellertson (Research Biologist at the Commercial Fisheries Research Foundation) and Mark Sweitzer (CFRF Board Member, F/V Erica Knight, Point Judith, RI), The Lobster and Jonah Crab Fleet: A Unique Partnership Between Lobstermen and Scientists, on Wednesday, December 2, at 7:00 pm
Dr. Anna Mercer (Cooperative Research Branch Chief, NEFSC) and Greg Mataronas (Owner/Operator, F/V Cailyn & Maren, Little Compton, RI), Working Together on Wind: Lessons from Southern New England, on Thursday, January 14, at 7:00 pm
All webinars will be hosted by Maine Sea Grant using Zoom, and live closed captioning will be provided.
Join using a computer with this Zoom meeting link, and password: 931345
Or join by phone by calling any of the following numbers: +1 301 715 8592, +1 312 626 6799, +1 646 876 9923, +1 669 900 6833, +1 253 215 8782, +1 346 248 7799, or +1 408 638 0968
Meeting ID: 977 4697 8357
For those who cannot attend, all sessions will be recorded and shared online following each event.
For more information, please email Amalia Harrington, or call (207) 581-1440. All are welcome and we hope to see you there!