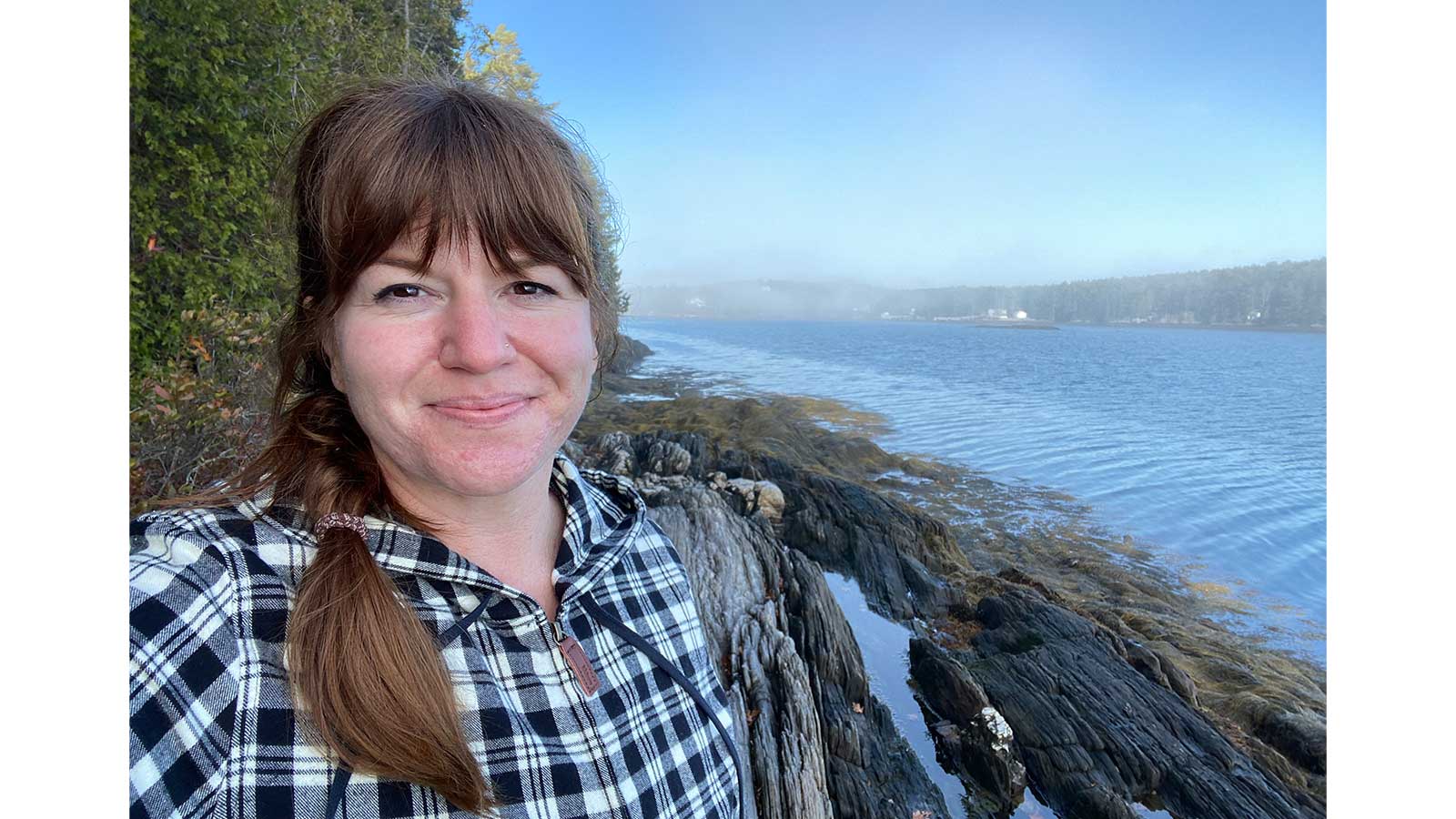 Maine Sea Grant welcomes Coastal Community Resilience Extension Associate
Maine Sea Grant is excited to announce Jessica Brunacini has joined the Marine Extension Team as the new Coastal Community Resilience Extension Associate. In this position, Brunacini will be supporting Maine's coastal communities as they plan for and respond to the impacts of climate change.
"I'm really excited that I get to continue building on the relationships I've already established with the communities and colleagues in southern and midcoast Maine, and also that I get to continue connecting my research to practice," said Brunacini, who earned her PhD in community sustainability and environmental science and policy from Michigan State University earlier this year. "This position is an extension of my dissertation research which is really exciting because it allows me to take all of the knowledge, skills, and experiences that I gained during my academic time and apply it to the real world so that I can better support communities as they respond to climate change."
Brunacini graduated from the University of New Mexico in 2006 with a bachelor's in fine arts. In 2011, she earned her master's in environmental conservation education from New York University, where she focused on climate change education and engagement. While working on her doctorate, Brunacini was awarded the Margaret Davidson Graduate Fellowship through NOAA's Office of Coastal Management, allowing her the opportunity to work with partners at the Wells National Estuarine Research Reserve in Wells, Maine.
Between her dissertation work in Wells and time spent working with Alaska Native communities, Brunacini has extensive experience working with communities to better understand their connection with the coast. She's studied the places that residents feel connected to, how and why they are connected to that place, how they experience the effects of climate change, and what the best options are for responding to sea level rise. In her current position, Brunacini will work collaboratively with partners to identify which communities are most vulnerable to the impacts of climate change and to ensure that planning efforts address the root causes of those vulnerabilities.
"This position is new to Maine Sea Grant, and we're fortunate to have Jessica," said Natalie Springuel, Maine Sea Grant's marine extension program leader. "Not only is she a wonderful addition to our extension team, but we celebrate having added capacity to serve coastal communities as climate change and sea level rise pose new challenges."
The Coastal Community Resilience Extension Associate is funded by the National Sea Grant Office, a donation from the Maine Community Foundation, and the Casco Bay Estuary Partnership.
Posted 19 April, 2023