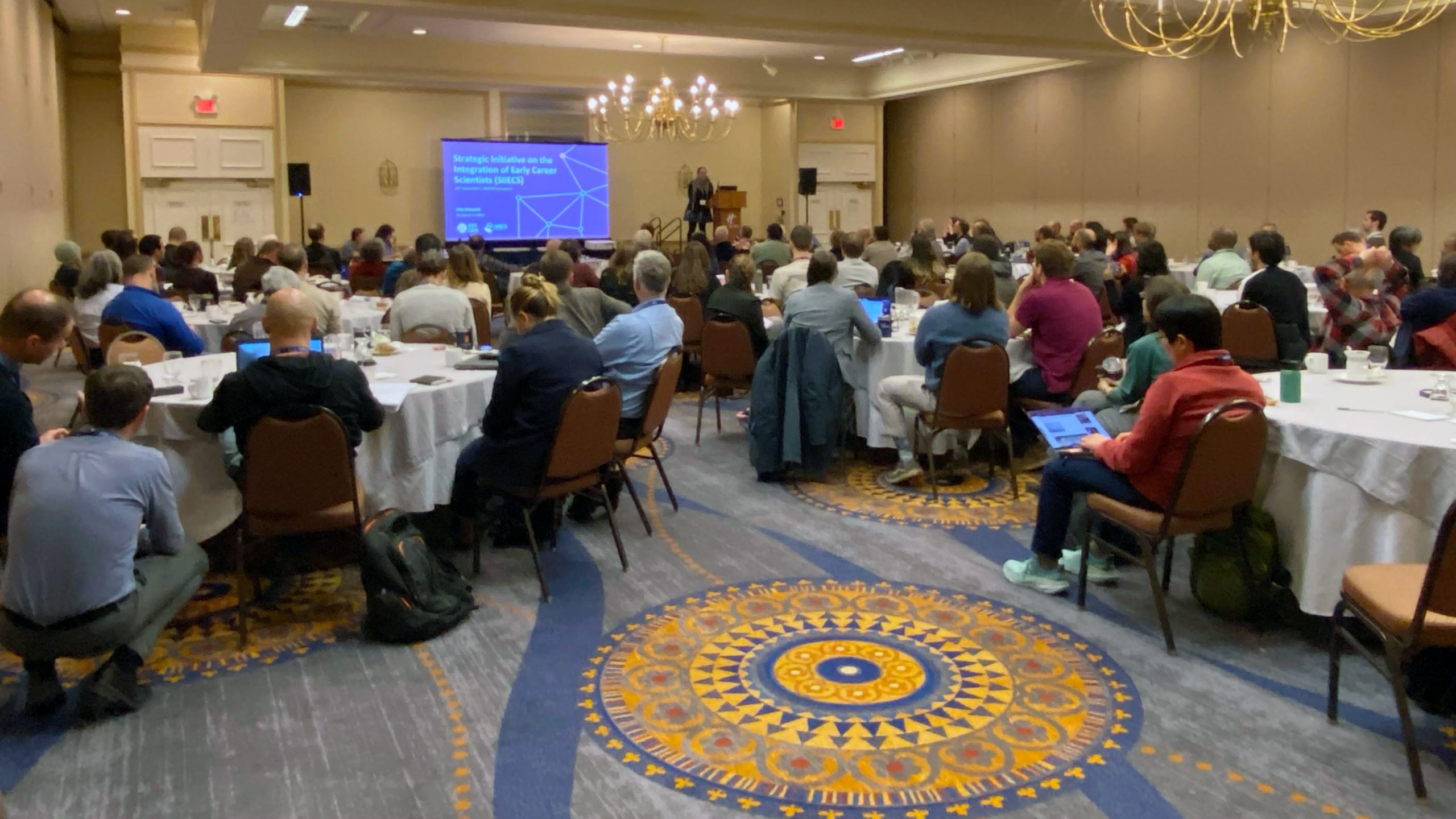 Maine Sea Grant co-hosts international acoustics symposium
From March 27-30, scientists from 30 countries convened for the International Council for the Exploration of the Sea (ICES) Fisheries and Plankton Acoustics Symposium in Portland, Maine. The symposium facilitated exchange among scientists who specialize in acoustic technology, which uses sound to measure organisms in water and can provide data from freshwater, coastal and deep ocean ecosystems to inform fisheries and ecosystems conservation.
Maine Sea Grant, the National Oceanic and Atmospheric Administration (NOAA), ICES Working Group on Fisheries Acoustics, Science and Technology, and the French National Research Institute for Sustainable Development co-hosted the symposium, which was designated a United Nations Decade of Ocean Science for Sustainable Development event.
The symposium showcased advancements in acoustic instruments and data processing that have allowed scientists to analyze large volumes of data that, until now, have been too expensive or impossible to monitor. This conference highlighted how fish and plankton scientists can use artificial intelligence, machine learning, and other analytical techniques to integrate multiple types of data with increased efficiency. 
 "The ability for scientists to meet, share ideas, and discuss methodology and interpretation is critical for the process, but has been curtailed for several years due to the global COVID pandemic," said Justin Stevens, Maine Sea Grant marine extension associate. Stevens uses acoustic technology to monitor the activities of sea-run fish in the Penobscot River estuary. "There was a general excitement for the ability of the international community to come together. It was encouraging to see the interconnection of science and policy, which was prominent throughout the meeting with the application of acoustic technology tied to many types of management."
Resource managers and policymakers can use information generated from these larger datasets to better manage healthy ecosystems for everyone. For example, acoustic monitoring data can inform fisheries stock assessment, provide greater understanding of carbon cycling in the ocean, and improve monitoring of marine infrastructure, such as oil and gas or wind platforms.
The full program and symposium proceedings can be found on the event webpage. 
Posted 7 April 2023