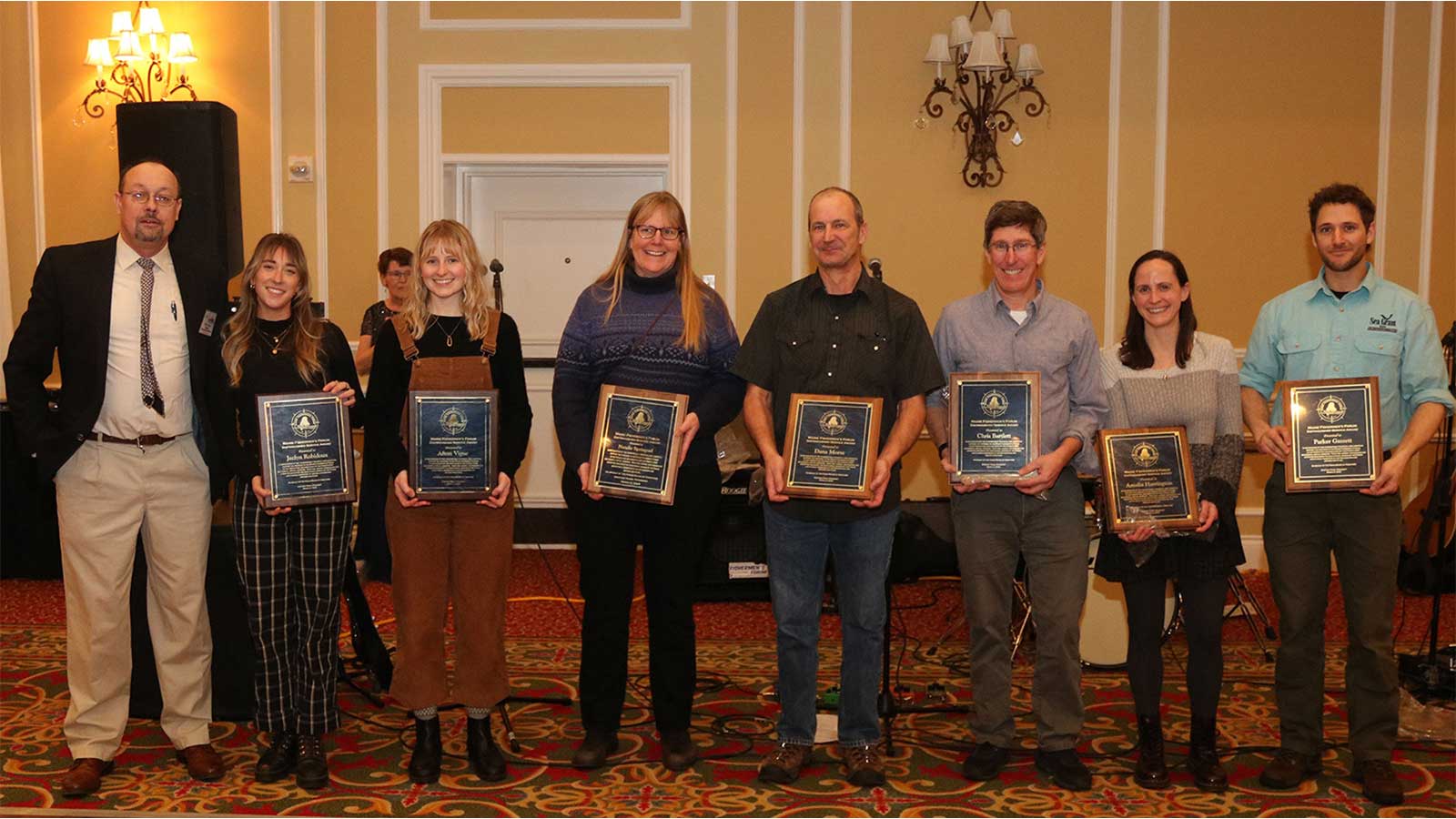 Marine Extension Team members recognized at 2023 Maine Fishermen's Forum
University of Maine students, researchers, Marine Extension Team members and alumni were among the more than 2,000 participants in the 48th Maine Fishermen's Forum in Rockport, March 2–4. The annual three-day event brings together fishermen, gear suppliers, scientists, government officials and others to share information and collaborate on all things fishing: markets, resource status, regulations, the latest in technology, the environment and more.
UMaine's Darling Marine Center, Aquaculture Research Institute, Lobster Institute, Maine Sea Grant, and School of Marine Sciences were among the more than 130 exhibitors at the forum.
Maine Sea Grant has a long history of supporting the Maine Fishermen's Forum, having funded the inaugural event in 1976 as part of a collaborative project. In 2021, when the forum Board decided not to host an in-person event due to the COVID-19 pandemic, Maine Sea Grant's Marine Extension Team, in partnership with Forum Board members and other partners, helped develop and host sessions online. They received the Forum's Distinguished Service award this year to commemorate those efforts.
"Our coastal waters are shared by individuals and communities with diverse interests. The Maine Fishermen's Forum provides an annual setting for conversations around the issues those communities face," said Maine Sea Grant director Gayle Zydlewski. "And for us, the Forum is an opportunity to hear directly from the people we serve." Zydlewski also serves on the Maine Fishermen's Forum Board of Directors.
Read the full story here. 
Posted 25 March 2023