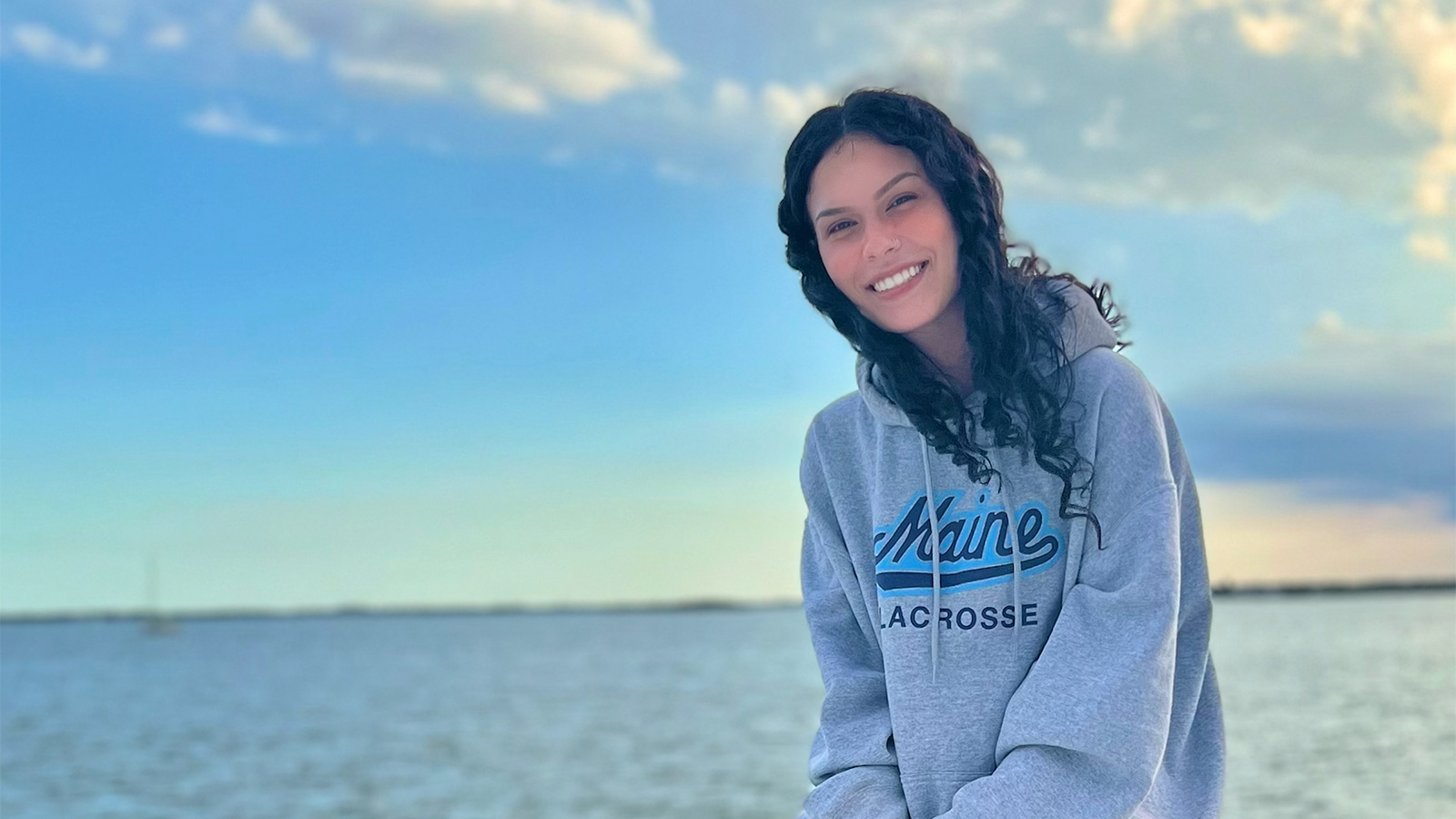 Maine Sea Grant welcomes new communications specialist 
Maine Sea Grant is pleased to announce Aimee Whitman has joined our team as a communications specialist. In this new position, Whitman will support Maine Sea Grant staff and partners in creating communications products. She will also help develop Maine Sea Grant's digital footprint by writing blogs, social media posts, and e-newsletters, among other things. 
"Living on a boat has given me so many experiences that have taught me to love and respect our aquatic ecosystems," said Whitman. "Getting to work for an organization in a position that supports both my degree and my personal interests is such an amazing opportunity. I'm super excited to keep learning about our environment while supporting the communications team and Maine Sea Grant's outreach."
Whitman graduated from the University of Maine in 2022 with a bachelor's in new media and a double minor in human-computer interaction and psychology. Through her degree, she has gained experience in communications, digital design, and programming. During her time at UMaine, she served as the Women's Club Lacrosse President and was a member of the Chi Omega Fraternity.  
"Maine Sea Grant is excited to have Aimee joining our communications team," said Maine Sea Grant Director Gayle Zydlewski. "Aimee brings new ideas and media training to this new position. She will support the Communications Manager and the Maine Sea Grant in creating innovative communications products for both general and targeted audiences."
---
Posted 31 August, 2022