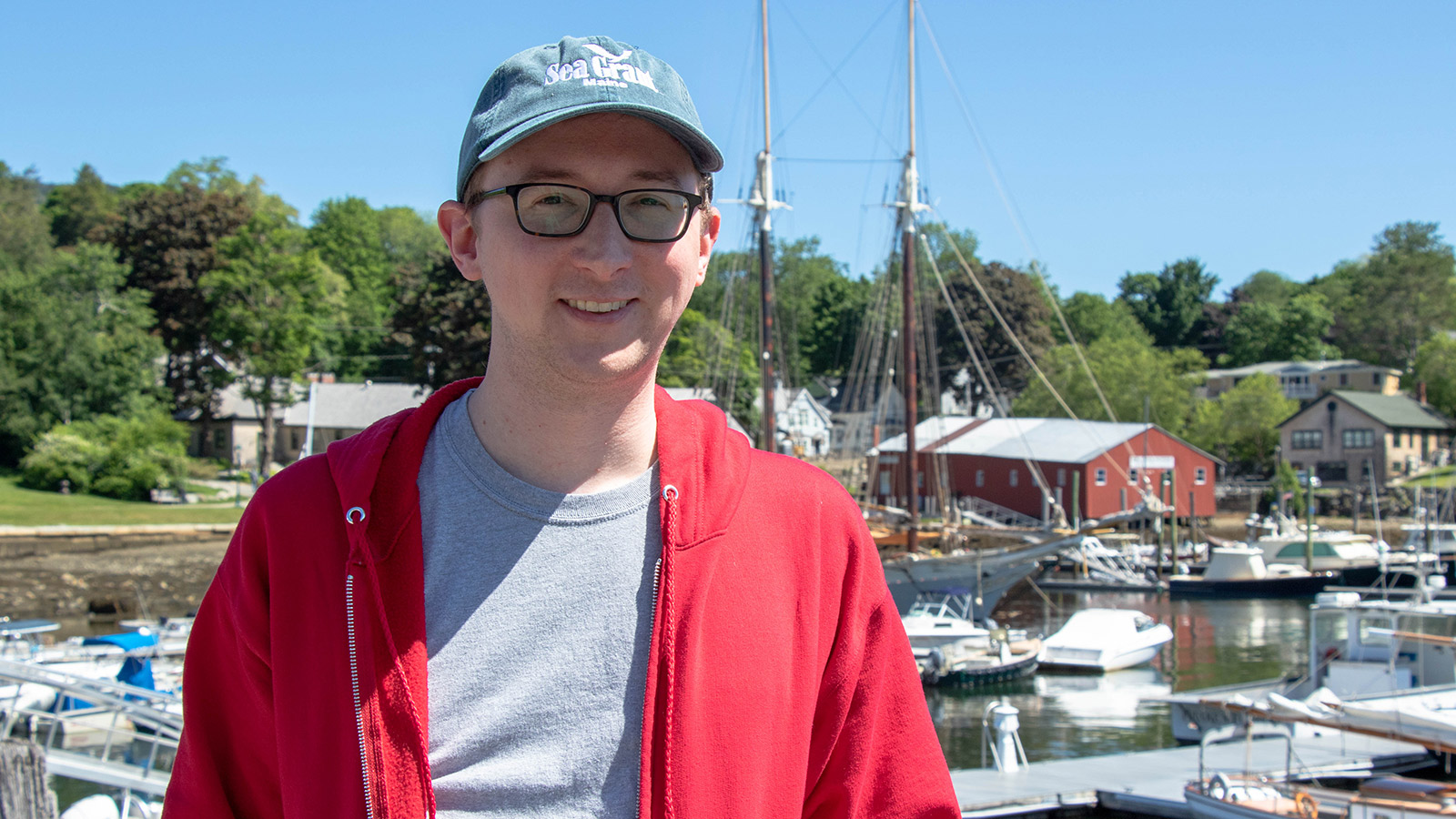 Maine Sea Grant welcomes new grants manager and fiscal officer
Maine Sea Grant is pleased to announce Bobby MacLeod has joined the team as a senior grants manager and fiscal officer.  MacLeod is responsible for managing Maine Sea Grant finances as well as coordinating proposal submissions and managing financial activities after receiving awards.
"I'm excited to join the Maine Sea Grant team," says MacLeod. "It's a great opportunity to support the betterment of our coast and the state as a whole."
MacLeod has a degree in business administration with a concentration in accounting, which he earned from the University of Maine in 2012. He also has a background in finance, as he spent the past six years working between grants management and the Bursar's Office at the university before joining the Maine Sea Grant team. MacLeod will take over the duties and responsibilities of Lynn Wardell when she retires from Maine Sea Grant at the beginning of November. 
"I am very excited to have Bobby on board as our senior grants manager and fiscal officer. Bobby brings an important set of skills, interests, and breadth of relationships at UMaine to a vital role in the operations of Maine Sea Grant," says Maine Sea Grant Director Gayle Zydlewski. "I have no doubt that his leadership and innovation will result in new opportunities for the marine research enterprise at Maine Sea Grant, throughout the state of Maine, and beyond."  
---
Posted 22 August, 2022