Fishermen, others learning the aquaculture ropes in Thomaston, Maine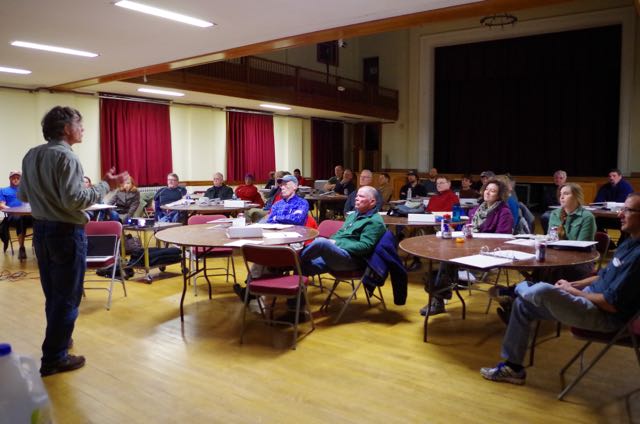 The fourth class of the Aquaculture in Shared Waters program is underway in Thomaston, Maine. The class of 30 students, including a number of commercial fishermen, meets weekly to learn about the business of aquaculture.
The project, which has held classes in 2013 and 2015 in the towns of Harpswell and Corea, is a collaborative effort to provide opportunities for diversification in Maine's marine industries. With such a high dependence on lobster, limited opportunities for harvesting other species, and a growing demand for quality farm-raised products such as oysters, mussels, and seaweed, aquaculture can be a viable option for some traditional harvesters and their families. There is a lot to know about the business however, and the course both builds knowledge and introduces students to a network of professionals they might need if they decide to pursue aquaculture and be successful.
Principal partners in the project include Coastal Enterprises, Inc., Maine Aquaculture Association, Maine Aquaculture Innovation Center, University of Maine Cooperative Extension, and Maine Sea Grant, which coordinates the effort. It is the breadth of expertise with the collaborators, combined with guest speakers, field trips and applied exercises, that makes the program so valuable. Having access to a set of speakers with well over a century of combined expertise helps to get the students well grounded, and off to a good start.
While aquaculture will not be an ideal option for every harvester, the aquaculture sector is the fastest-growing segment of agriculture in the United States, and worldwide demand for farm-raised seafood continues to grow. Maine is poised for success because of its clean and cold coastal waters, its working waterfront tradition and knowledge, proximity to a market of 150 million people within a 24 hour truck-delivery radius, and excellent reputation for quality seafood.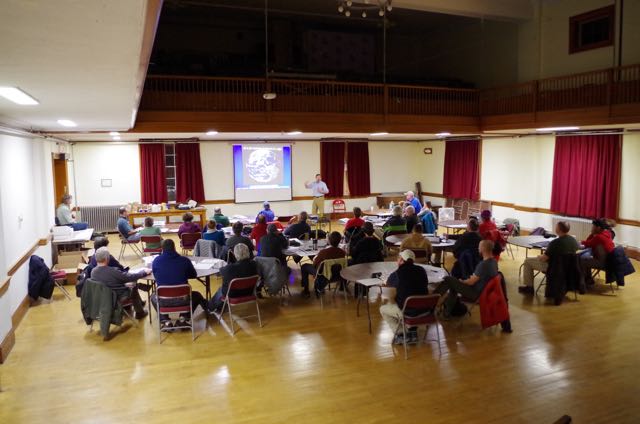 For the students, the 11-week course will give them an advantage in starting an aquaculture enterprise: deciding on what species to grow, choosing a proper site, selecting the right gear, and acquiring a lease or license, a process that can seem daunting and complicated.
This is farming, and like any kind of farming, building up the knowledge takes a while. Our job is to help these new growers get a head start, so that ultimately they develop successful businesses, which will only add to a diversified working waterfront.
The project is funded principally by the NOAA Sea Grant Program, and through collaborators' contributions.