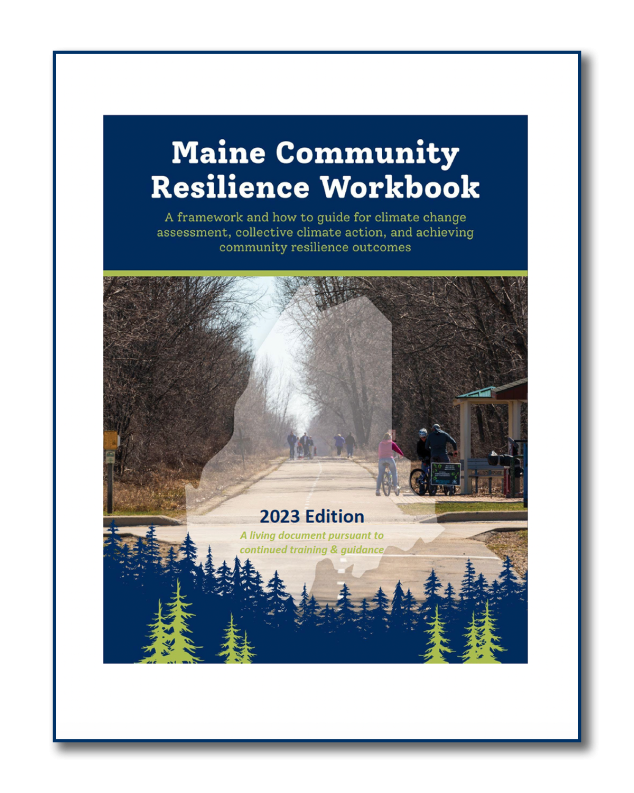 New Resource for Climate Adaptation in Maine
Communities across Maine are already experiencing the impacts of climate change and are taking proactive steps to adapt and build resilience. To support these efforts, a new resource called the "Maine Community Resilience Workbook" has been developed. This workbook is intended for municipalities and service providers working on climate change-related projects. Its concepts and resources can be valuable for a wide range of community members.
The workbook recognizes the importance of collaboration and partnerships in addressing climate change. It provides guidance on starting a new climate adaptation initiative, creating resilience goals, and implementing a plan. It also emphasizes the significance of data, resources, and decision-support tools in the decision-making process.
One of the key strengths of the workbook is its integration with existing community activities. It covers various sectors, including community planning, economic development, ecosystems, energy, transportation, public health, agriculture, and more. By considering climate resilience across these sectors, communities in Maine can ensure comprehensive and holistic approaches to adaptation.
The workbook also highlights funding and financing opportunities available for climate resilience projects in Maine. It provides information on grant and loan funds, finance options, and technical assistance resources. Additionally, it offers professional development opportunities, such as ongoing training, conferences, and networks, to support capacity building in climate adaptation.
The development of the Maine Community Resilience Workbook was a collaborative effort involving many authors, advisory contributors, and stakeholders. It was made possible with the support of the Governor's Office of Policy Innovation and the Future, The Nature Conservancy in Maine, the Senator George J. Mitchell Center for Sustainability Solutions at the University of Maine, Maine's Department of Environmental Protection, Maine's Department of Agriculture Conservation and Forestry, Maine Sea Grant, and the Maine Climate Science Information Exchange Office, and other organizations dedicated to climate action in Maine.
As climate change and Maine's climate preparedness activities continue to evolve, future versions of this resource will expand and refine guidance for climate action. The workbook aims to foster meaningful outcomes and resilience for communities across Maine by facilitating information sharing and empowering individuals and networks to take climate action.
To learn more about the Maine Community Resilience Workbook and its valuable insights for climate adaptation, refer to the 2023 Edition.
The journey toward climate resilience in Maine requires sustained commitment, innovation, and collaboration. This resource is a step forward in supporting communities as they navigate the challenges and opportunities presented by climate change. It is a testament to the collective efforts of individuals, organizations, and stakeholders who are dedicated to building a more resilient future for Maine.
Posted 7 November 2023.