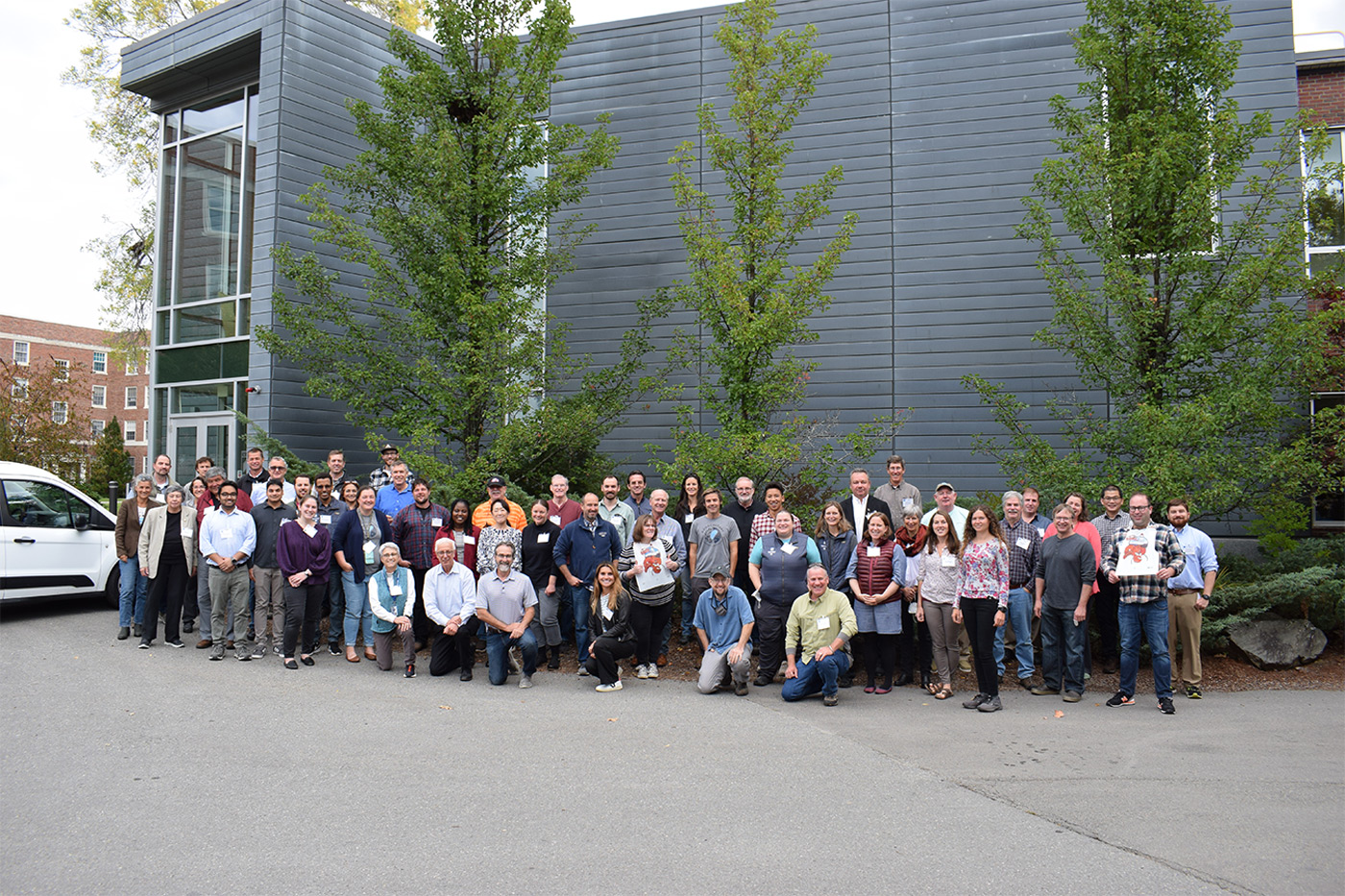 International experts discuss land-based Atlantic Salmon aquaculture
Aquaculture experts from across the U.S., South Africa, Norway and Iceland met at the University of Maine for the third annual Recirculating Aquaculture Salmon Network (RAS-N) and first annual Sustainable Aquaculture Systems Supporting Atlantic Salmon (SAS2) conference.
During the conference, which was held Sept. 27–29, scientists, communicators and educators shared information and explored current challenges for land-based production of Atlantic Salmon in the U.S. They also learned about new technologies, outreach strategies and cutting-edge research through presentations, panel discussions, and field trips. 
Industry members and researchers working in recirculating aquaculture systems (RAS) —  a farming method for salmon and other species where water is pumped through treatment systems that clean and re-filter circulated water — discussed a wide range of topics, such as seedstock, health and welfare, off-flavor, feeds, workforce development, consumer education and marketing, community engagement and challenges experienced within the industry. 
The conference was organized by Maine Sea Grant and the University of Maine Aquaculture Research Institute, with help from individuals at UMaine Cooperative Extension, UMaine Department of Communication and Journalism, the National Cold Water Marine Aquaculture Center, Maryland Sea Grant, and the Institute of Marine and Environmental Technology.