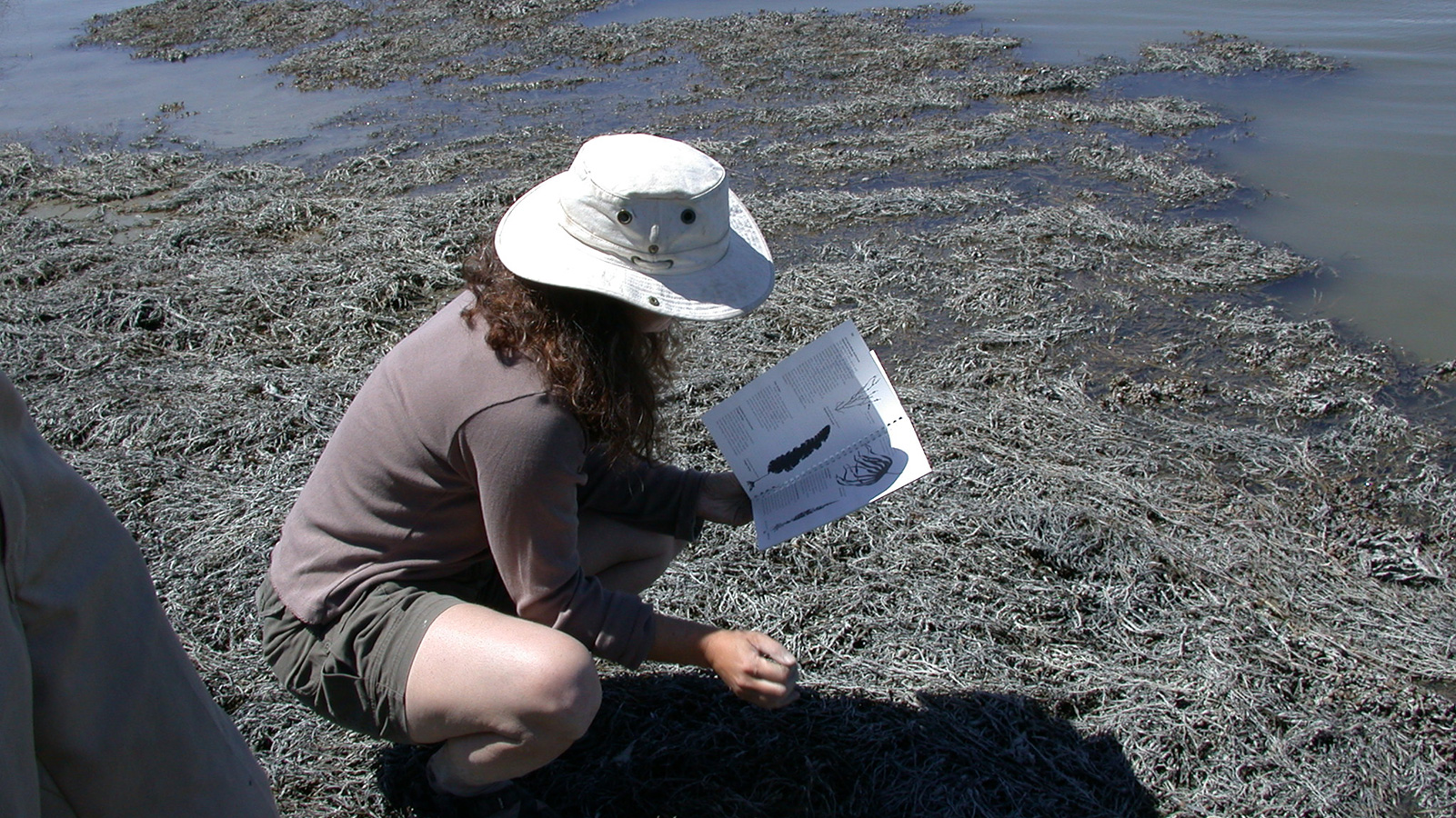 Coastal Conversations Radio Program: A Celebration of Maine Seaweed
Coastal Conversations show: April 22, 2022
WERU 89.9 in Blue Hill and 99.9 in Bangor
Host: Natalie Springuel, Maine Sea Grant
Listen to the show on WERU archives

Today, April 22, 2022, is Earth Day! And what better way to celebrate Earth Day than to explore the realm of one of the earth's most interesting group of species: Seaweed.
Seaweed has seen a surge in interest in Maine in the last few years, with a growing number of people paying attention to seaweed – from consumers to nutrition experts, from harvesters to farmers, from restoration ecologists to beauticians. And Maine finds itself at the center of it all.
This week, just in time for Earth Day, Maine is celebrating Maine Seaweed Week – multiple days full of activities and opportunities to taste and learn about this incredible seafood. Maine Seaweed Week was founded four years ago by one of our interviewees on today's show, Josh Rogers of Heritage Seaweed and Cup of Sea teas. Our second interviewee, Jaclyn Robidoux of Maine Sea Grant, has also been very involved with organizing this week's special seaweed events. We turn to both of them to learn about the various seaweeds found on the Maine coast, how it can be used, and how you, our listeners, can join in on the seaweed celebrations happening up and down our shores through May 1st 2022.
Guests
Jaclyn Robidoux, marine extension associate at Maine Sea Grant
Josh Rogers, Founder of Heritage Seaweed, Cup of Sea teas, and Maine Seaweed Week
Production Support
Thanks to Ellie White, our radio production assistant for this show, for all of her production help, her interviews with our guests and her vision for how we could celebrate Earth Day today by taking a deep dive into seaweed. Ellie is a senior at College of the Atlantic in Bar Harbor where she has been studying storytelling, audio production and human ecology. Thanks also to Galen Koch of The First Coast, who helps train our radio production assistants.
For more information
Maine Seaweed Week, a food and drink festival celebrating Maine's kelp harvest
On today's show, radio production assistant Ellie White mentions her inspiration for our topic came from reading this book: The Seaweed Chronicles, a world at the water's edge, by Susan Hand Shetterly, an author who lives here in rural Maine.
If you want to learn more about the seaweed sector, catch a previous episode of Coastal Conversations called "The History and Future of Maine's Seaweed Industry." That episode aired on January 22nd, 2021  and featured interviews with seaweed harvesters and biologists. It was produced with production assistance by Ela Keegan, then a student at College of the Atlantic.
---

Listen to the show on WERU archives
More information about Coastal Conversations Radio Program