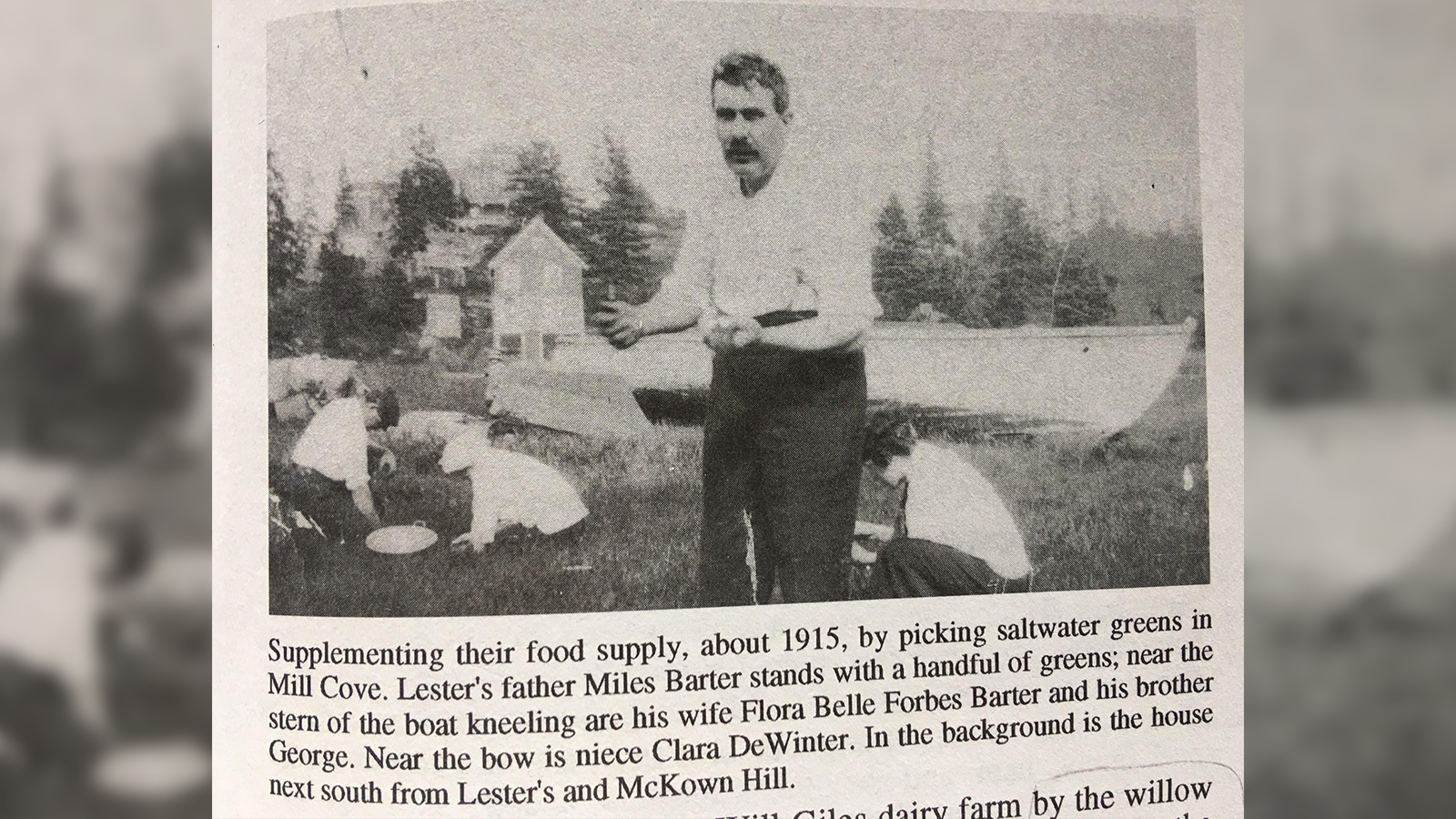 Coastal Conversations Radio Program: The History and Future of Maine's Seaweed Industry
Coastal Conversations show: January 22, 2021
WERU 89.9 in Blue Hill and 99.9 in Bangor
Host: Natalie Springuel, Maine Sea Grant
Listen to the show on WERU archives

Seaweed has always been an important species in Maine's coastal ecosystems. Maine gardeners have for generations used seaweed to enhance their soil. But in the last decade or so, seaweed is finding a new role in our coastal communities. Both wild harvested and farmed seaweed are becoming important resources for people working along Maine's waterfronts.
In today's episode of Coastal Conversations, we share the voices of seaweed harvesters, scientists and others whose work revolves around seaweed. Guest co-producer Ela Keegan, a student at College of the Atlantic, has scoured interviews with seaweed people and conducted a few of her own. She weaves these voices into a narrative that recounts past uses of seaweed, present opportunities for youth to get into the industry, and the impact of a 2018 court case on the right to harvest rockweed (perhaps the seaweed species best known by our listeners).
Join us on January 22, 2021 from 4-5 PM on WERU community radio when this month's episode of Coastal Conversations is: The History and Future of Maine's Seaweed Industry
Guests and Interview Sources
David Myslabodski, Seaweed Consultant, interviewed by Galen Koch at the Maine Fishermen's Forum, 2018. Interview archived with The First Coast.
Micah Woodcock, Wild Seaweed Harvester, Atlantic Holdfast Seaweed Company. Interviewed by Galen Koch at the Maine Fishermen's Forum, 2018. Interview archived with The First Coast.
Jessie Muhlin, Professor and Marine Biologist, Maine Maritime Academy. Interviewed by Ela Keegan, 2020. In addition, portions of Muhlin's comments were captured in an earlier interview conducted by Springuel, some of that interview previously aired on the February 2018 episode of Coastal Conversations.
Ari Leach, Area Biologist, Department of Marine Resources. Interviewed by Ela Keegan, 2020.
Greg Tobey, General Manager, Source INC. Interviewed by Natalie Springuel in 2019.
Thank you to all the voices featured in this show: Micah Woodcock, Ari Leach, David Myslabodski, Jessie Muhlin, and Greg Tobey. We also greatly appreciate the editorial and production help of Camden Hunt and Galen Koch.
For more information about seaweed
Maine Sea Grant. (n.d.). Kelp Aquaculture. Retrieved from Maine Sea Grant's Resources for Seaweed Growers.
Seaweed Council. (2018). Seaweed Species Landed in Maine by Year (2008-2015*). Retrieved from seaweedcouncil.org.
Shetterly, S. H. (2018). Seaweed Chronicles: A World at the Water's Edge. Algonquin of Chapel Hill.
Madlener, J. C. (1977). The Sea Vegetable Book: Foraging and Cooking Seaweed. C.N. Potter.
O'Connor, K. (2017). Seaweed: A Global History. Reaktion Books.
---

Listen to the show on WERU archives
More information about Coastal Conversations Radio Program