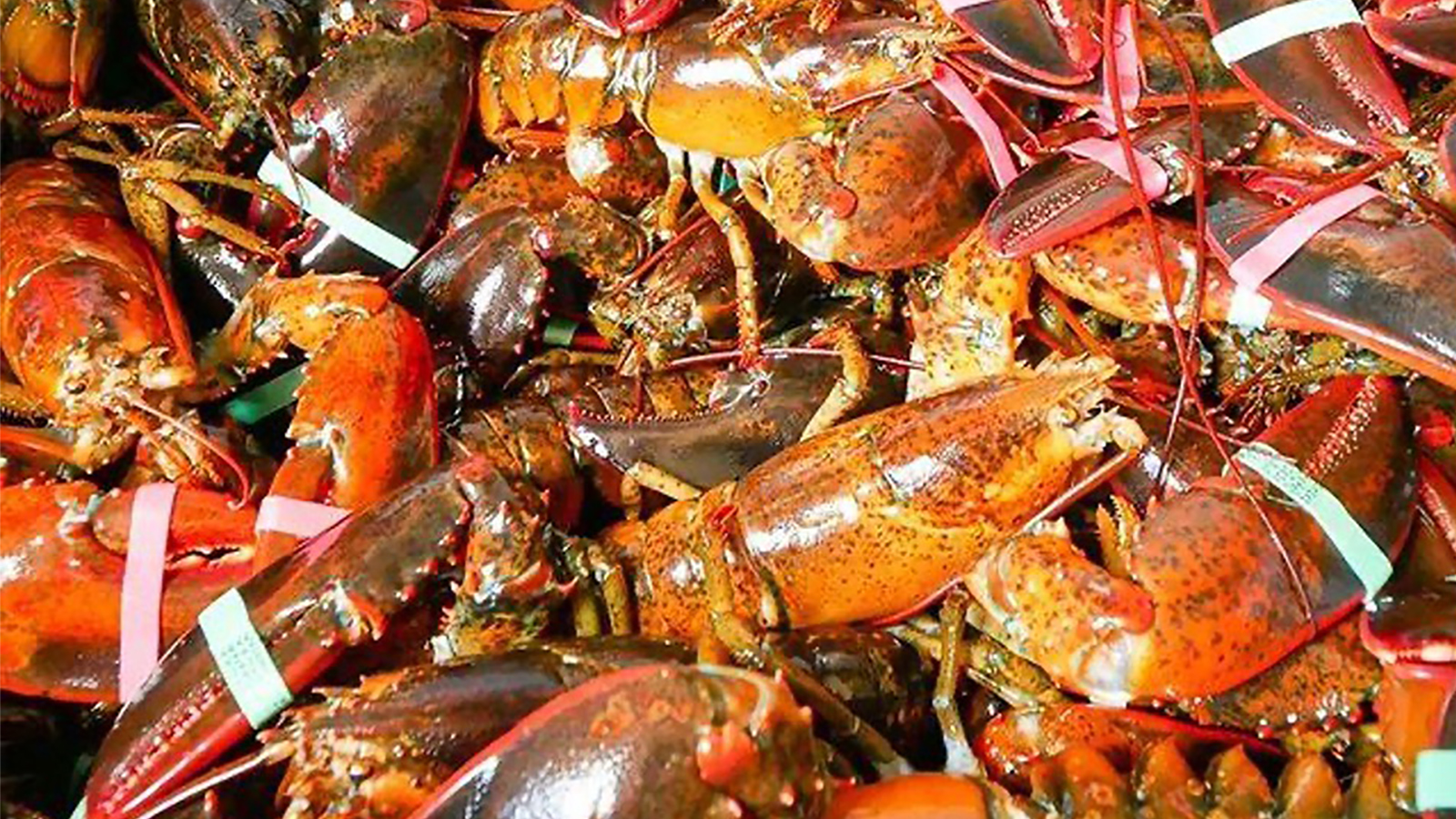 On the Map: Local Seafood in Rhode Island
Author: Abbey Greene is a graduate student at the University of Rhode Island and the 2021 Rhode Island Sea Grant Fellow based at the Coastal Resources Center. She has been working with Azure Cygler on an extension project supported through the National Sea Grant American Lobster Initiative.
The COVID-19 pandemic has caused significant challenges for everyone, including fishermen across the country. According to NOAA, COVID-19 protective measures instituted in March 2020 contributed to an almost-immediate impact on the seafood sector, which hit close to home for me as a resident of Rhode Island, the Ocean State. The loss of restaurant sales, lower prices for seafood, and disruptions of markets hit the fishing industry hard. In fact, commercial fish landings revenue declined by almost 50% nationally between March and July 2020. In that same timeframe, Northeast fisheries collectively lost about $79 million in expected revenue. The American lobster industry alone lost $21 million.
Fishermen had to completely rethink how they conducted business in order to stay afloat. With restaurants closed, many fishermen started selling their seafood directly to customers off-the-boat and on-the-dock. They fished for different species, and even applied for government grants to offset lost income.
Fishermen are an especially vital part of the Rhode Island community and our state's culture. Rhode Island has been a vital source of support for its seafood sector. In response to shut-downs due to COVID, the Department of Environmental Management created an emergency license for fishermen to sell their catch dockside. This measure has since become permanent regulation, offering not only an additional sales channel for fishermen, but facilitating connection between those who harvest our state's seafood and those who purchase it. Overall and for years prior to COVID, the state, community seafood advocates like Ocean State Community Seafood, and fishermen have been discussing ways to enhance the Rhode Island seafood brand, drive more local sales, and bump up fishermen's bottom line, already slim for small-scale operations. Despite a high interest and demand for local seafood, gaps remain in consumers' knowledge of and access to local fish, according to research by URI and the local non-profit Eating with the Ecosystem.
The URI's Coastal Resources Center (CRC) at the University of Rhode Island (URI) wanted to do something to help. Azure Cygler, fisheries and aquaculture extension specialist for the CRC and Rhode Island Sea Grant, identified a need through meetings with fishermen and community seafood experts in the state. She found that a lot of Rhode Islanders love seafood and the idea of buying it fresh from the sea, but didn't always know where to go.
As a URI graduate student studying Environmental Science and Management and specializing in environmental policy, I provided support in creating something tangible the public could use to find fishermen and understand what they were selling. New Hampshire Sea Grant had created a fantastic resource that we wanted to duplicate for Rhode Island: the Local Seafood Finder in NH. I worked extensively with New Hampshire Sea Grant's Gabriela Bradt to create the Local Seafood Finder for Rhode Island. While creating this tool, I also was lucky enough to work with the American Lobster Initiative, Rhode Island Sea Grant, the Rhode Island Department of Environmental Management, Ocean State Community Seafood, Eating with the Ecosystem, and more.
Utilizing my Geographic Information System (GIS) skills, I created an interactive map and database of lobstermen, fishermen, and seafood markets that sell local seafood in the state of Rhode Island. The purpose of this map is to connect seafood consumers with lobstermen and fishermen who are selling their seafood dockside, showing potential buyers exactly where local seafood operations are located, and describing a little bit about the harvesters themselves and their connection to our ocean resources. I figured if people better understand who they are supporting and the difference their local purchases can make, then seafood shopping would become more personal and responsible. It's great to support your neighbor, and it's a healthier, more sustainable choice for you and the planet, as Eating with the Ecosystem has communicated to Rhode Islanders.
In addition to the Local Seafood Finder map, I put together a dashboard to display the latest seafood landings data from the Rhode Island Department of Environmental Management. The dashboard shows Rhode Island consumers what types of local seafood are available for purchase at their local docks (searchable by port), and it also has the potential to bolster local fishermen's income by communicating valuable market information to the public.
I absolutely loved working on this project. It opened my eyes to just how many organizations are out there working to support sustainable seafood, coastal communities, and a healthy, thriving marine environment. I was able to combine my background in communication with my newly acquired skills in GIS and my knowledge in policy into one product. There are so many passionate, hard-working fishermen and aquaculturists that deserve to be recognized for their work bringing fresh, local seafood to our shores, and the more we can continue to support them, the better for us, our health, and our planet. I hope I can be involved in similarly fulfilling projects as my career moves forward. Wish me luck!
---
Posted 5 January 2021