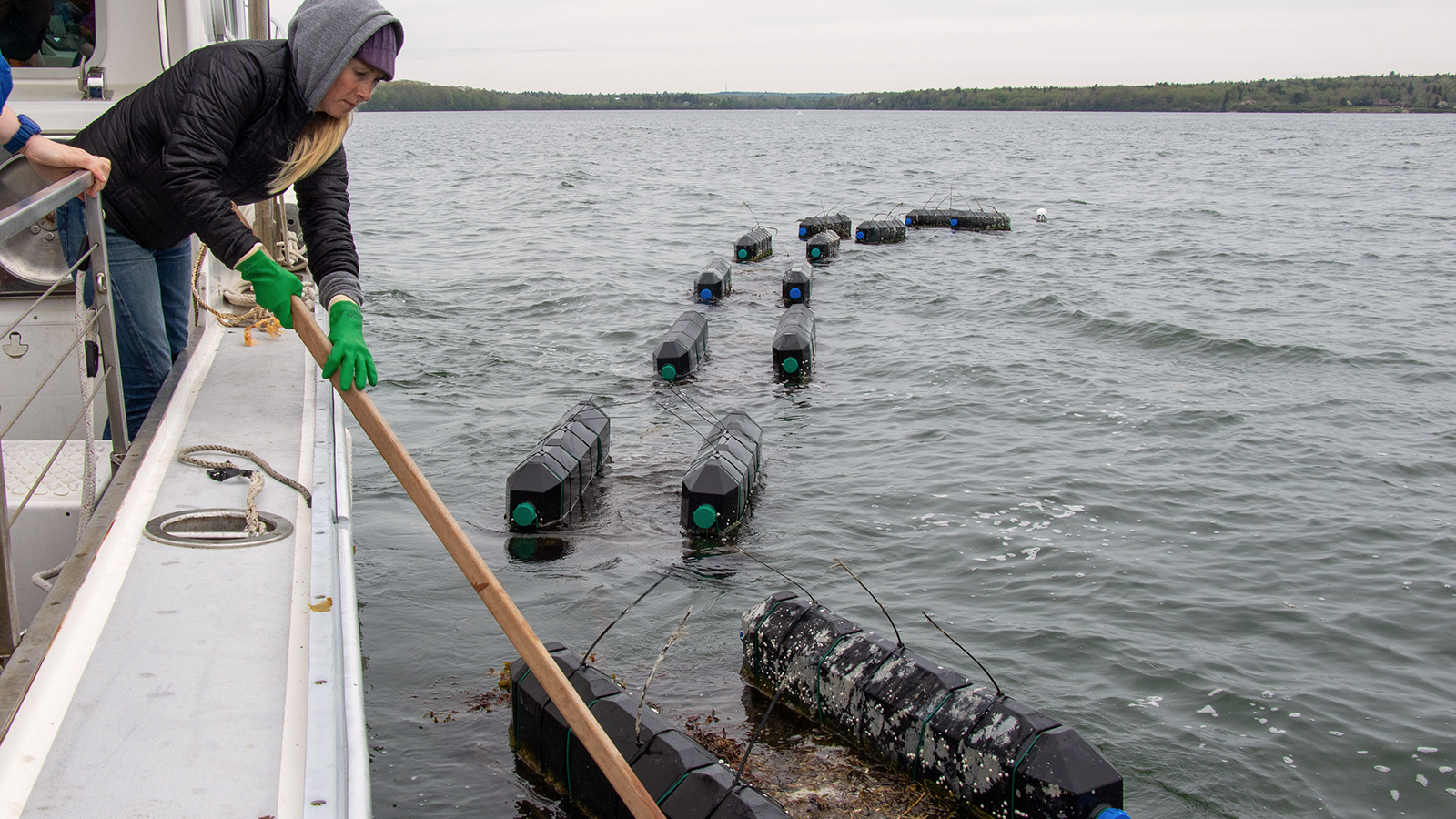 Celebrating Women in Maine's Aquaculture Industry
Women from Maine's aquaculture sector — local sea farmers, researchers, industry members, and government employees — gathered for an online networking event hosted by the Maine Sea Grant-supported Aquaculture in Shared Waters (AQSW) program. Organized by women in the industry for women in the industry, the virtual happy hour provided space for attendees to build relationships, share stories, and celebrate one another.  
"I really enjoyed having the opportunity to connect with women in this industry that I've been looking up to and admired from afar over the past few years," said Alicia Gaiero,  event participant and owner of Nauti Sisters Sea Farm. "I've been fortunate to have strong friendships in the aquaculture realm. Connecting with women who are so knowledgeable and respected was really empowering. I consider myself very outgoing, but it's been a difficult year to enter the industry, so it was nice to be able to expand my network and hope we will continue to have similar opportunities!"
The event, which was held in celebration of International Women's Day on March 8, was the first of its kind hosted by AQSW, a training program that provides Maine fishermen and others in the working waterfront industry with a foundational introduction to sea farming, and was made possible thanks to the efforts of Maine Sea Grant Marine Extension Team members Heather Sadusky and Jaclyn Robidoux. Women aquaculturists in the state and beyond have shown continued interest in making connections within the industry. Sadusky and Robidoux hope to build on this momentum. Individuals interested in future networking events or AQSW training programing can email Heather Sadusky. 
Posted June 23, 2021