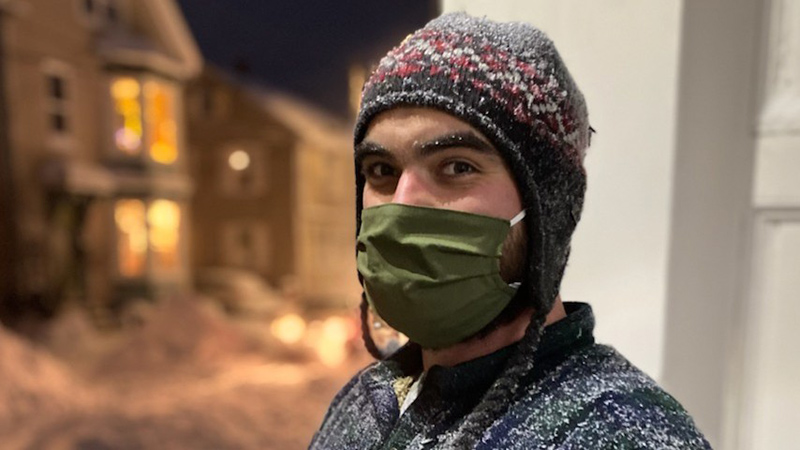 UMaine graduate student receives Maine Sea Grant Scholar Award 
Maine Sea Grant and the Lobster Institute are pleased to announce that University of Maine PhD student Nathan Willse  has received a Maine Sea Grant Scholar award, which provides a one-year research assistantship to support his graduate work. Willse is a researcher in the Chen lab, studying lobster gear and the risk it may pose to Atlantic Right whales.
"This funding allows me to continue working on models that describe lobster fishing effort in the Gulf of Maine, filling knowledge gaps and ensuring management has as much data as possible when considering regulatory decisions that affect both fishers and the environment," said Willse. 
Those data include understanding the load on lobster gear and identifying areas where weaker ropes or alternative gear can be used without putting fishers at risk. As part of his research, Willse works with the Maine Department of Marine Resources and volunteer lobstermen.
Posted December 18, 2020