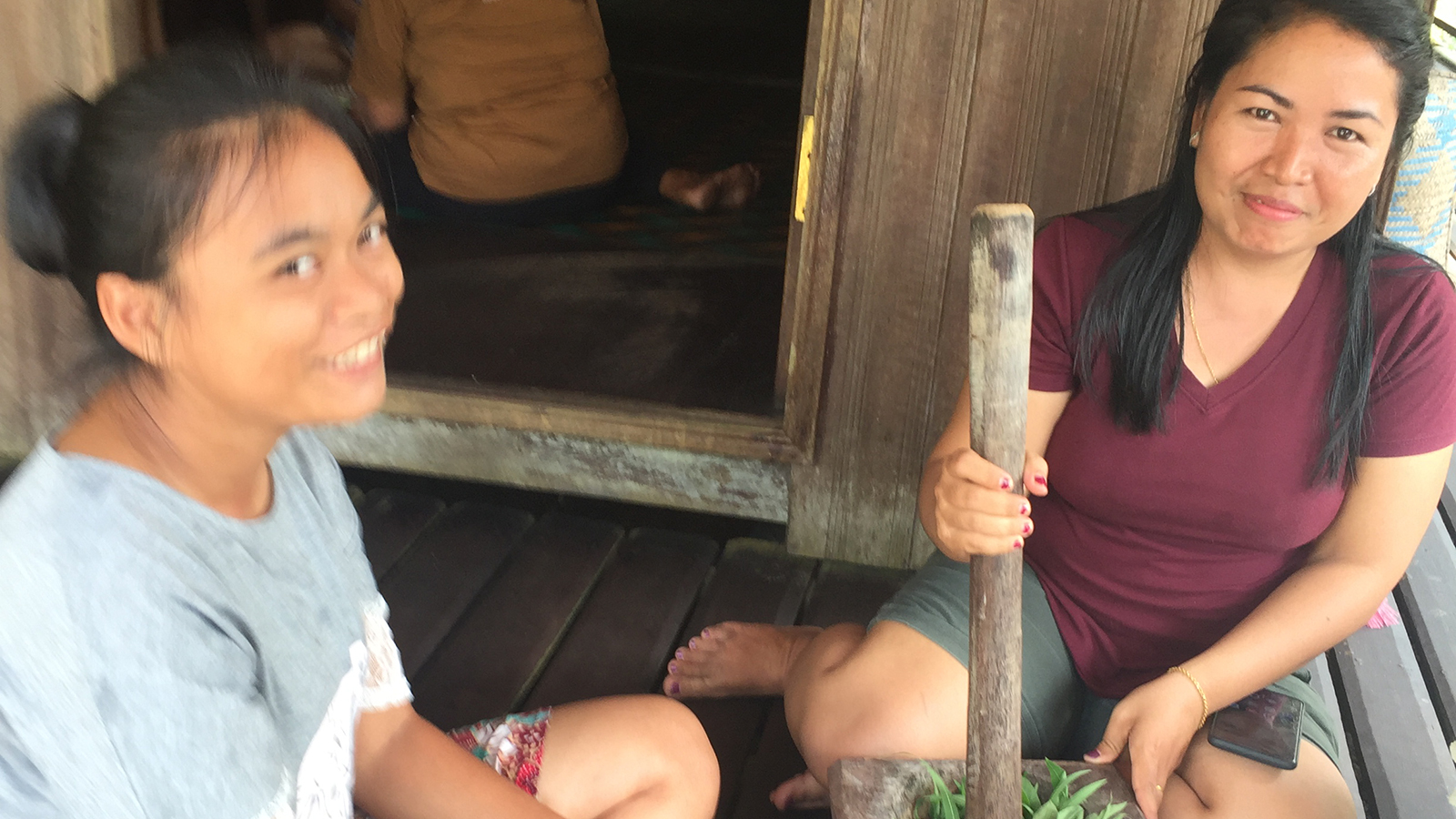 Living with the Rainforest: The Cultural Knowledge of Borneo's Dayak People
Contributor: Kristen Grant, Marine Extension Associate
Kristen Grant, Marine Extension Associate with Maine Sea Grant, traveled to Borneo, Indonesia for three weeks this past fall to study with the Dayak people and help document their traditional uses of native plants for food and medicine.
Borneo, or Kalimantan as it is known locally, is among the most biodiverse places on Earth. And the indigenous Dayak people of Borneo are the keepers of vast cultural knowledge about the diversity of native plants.
Grant partnered with Dr. Yuanike Kaber from the Indonesia Sea Partnership, a Sea Grant sister program, and this collaborative project between the Sea Grant programs of Maine and Indonesia is in its initial stages. This first field experience in Central Borneo provided an opportunity to build partnerships among members of the Dayak Ngaju community and the universities of Maine, Papua, and Palangkaraya and to collect baseline data on plants and their uses.
For the next phase of the project, Kaber and Grant are seeking funding to develop a demonstration forest project in Central Kalimantan where Dayak people from three communities can learn sustainable management practices from four traditional knowledge experts who are members of the Dayak Ngaju community, thereby preserving their culture as well as rain forest ecosystems. This would be the first time these three communities would be participating in a demonstration forest project.
Posted Tuesday February 24, 2020