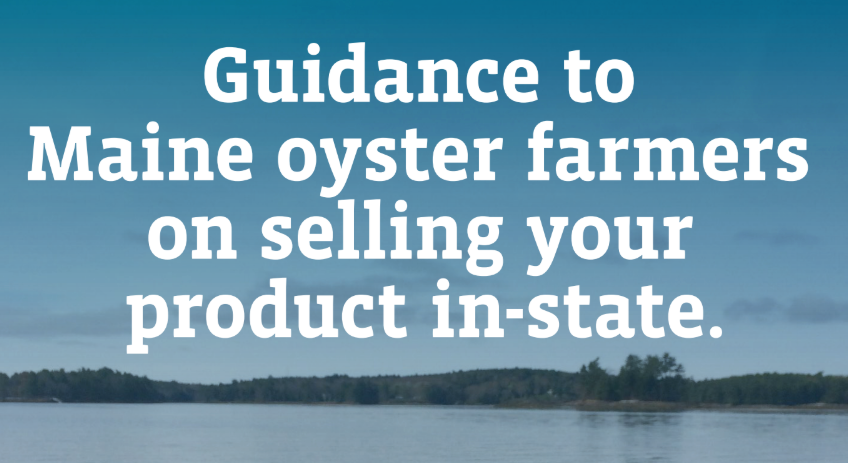 Guidance to Maine Oyster Farmers On Selling Your Product In-State
For an oyster farm to be a profitable enterprise, farmers need to get the product to market. The options that are available to them — especially new farmers — can sometimes be confusing. This sheet briefly summarizes some simple ways that holders of a valid Maine Aquaculture License can get their shellfish to market.
This descriptive document does not in any way replace or supersede DMR regulation.
Standard Version
Accessible Version
Dana Morse, Maine Sea Grant John Fendl, DMR 2019