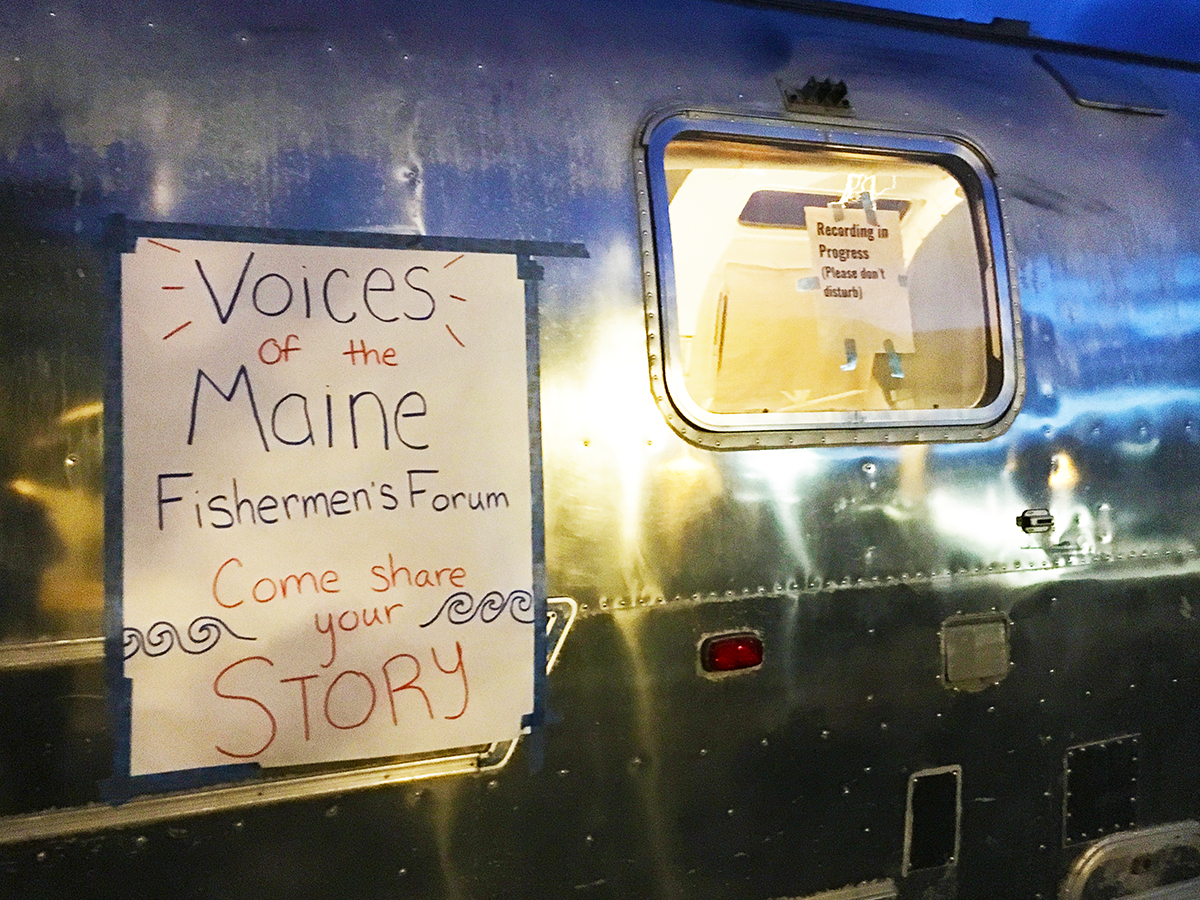 Coastal Conversations Radio Program: Voices of the Maine Fishermen's Forum, Part 2
Coastal Conversations show: July 27, 2018
WERU 89.9 in Blue Hill and 99.9 in Bangor
Host: Natalie Springuel, Maine Sea Grant

Listen to the show on WERU archives
Hosted by fishermen for fishermen, the annual Maine Fishermen's Forum is THE place to learn about current issues facing the fishing industry and the coast of Maine. At the 2018 Forum this past Winter, Maine Sea Grant, The First Coast and College of the Atlantic recorded dozens of stories for the "Voices of the Maine Fishermen's Forum" collection. WERU aired some of these stories on Coastal Conversations back in March, but we are ready for more!
On the next Coastal Conversations, Friday July 27 from 10 to 11 AM, we'll share five more Voices of the Maine Fishermen's Forum, including those told by an elver fishermen, a herring purse seiner, and schooner captain, a fisheries advocate, and a fishermen's wife.
Their stories will inspire you, surprise you, cause you to question your assumptions, make you laugh, and certainly, these stories will shed light on various perspectives about the complex issues facing the coast of Maine.
Only on WERU community radio, 89.9 FM in Blue Hill and 99.9 in Bangor, and online at WERU.org.
Special thanks to Galen Koch of The First Coast for editing and production of all of the audio clips used in this show. Thanks also to College of the Atlantic student interns (Katie Clark, Teagan White, Corinna Gribble, and Ela Keegan) for their work on this project, and to Rebecca Clark-Uchena and Nick Battista of the Island Institute.
Guests
Audio clips of interviews recorded at the Maine Fishermen's Forum include:
Rustin Taylor, Elver fisherman
Glenn Robbins, Purse seiner
Captain Brenda Evans, Schooner boat captain
Patrick Sheperd, Maine Center for Coastal Fisheries
Marcia Beal Brazer, Fisherman's wife
---

Listen to the show on WERU archives
More information about Coastal Conversations Radio Program