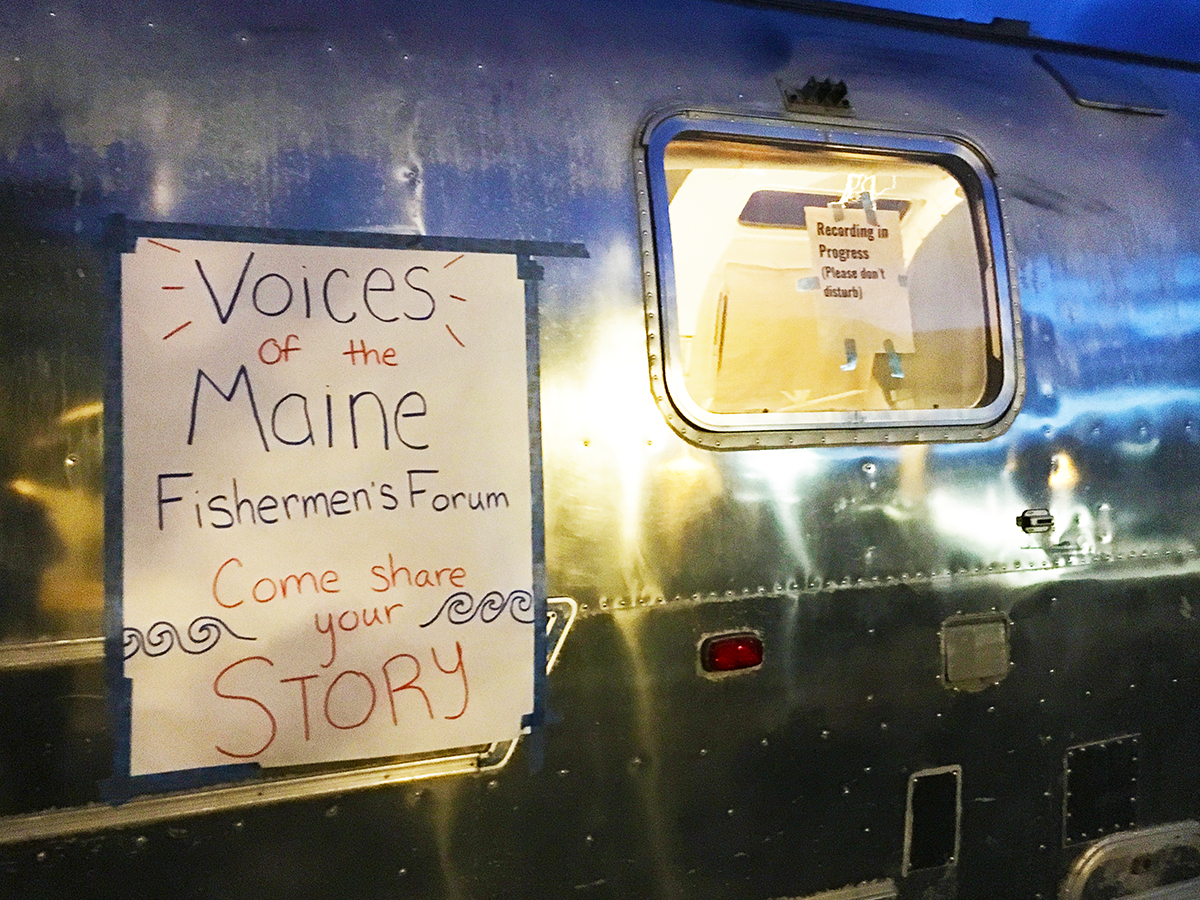 Coastal Conversations Radio Program: Voices of the Maine Fishermen's Forum, Part 1
Coastal Conversations show: March 23, 2018
WERU 89.9 in Blue Hill and 99.9 in Bangor
Host: Natalie Springuel, Maine Sea Grant

Listen to the show on WERU archives
Telling stories about fishing is a tradition that's been passed down through generations of Maine fishing families. Stories about close calls, huge catches, surprising fish, controversial management, family moments at sea… These stories are the heart of Maine's coastal communities.
This is Natalie Springuel, from the University of Maine Sea Grant, host of Coastal Conversations. On our next program, we will meet Galen Koch, an audio producer who founded The First Coast, a project dedicated to capturing Maine's coastal stories. Galen and I teamed up with students from College of the Atlantic at the recent Maine Fishermen's Forum in Rockport to record fishermen and others involved in the industry. We wanted to document their voices because they are so central to Maine's coastal heritage.
So make a note to tune in to this month's Coastal Conversations, Friday morning, March 23, when we'll share clips from Voices of the Maine Fishermen's Forum. We'll also learn more about The First Coast project, which will be recording stories in Stonington and Lubec in the coming months.
Only on WERU community radio, 89.9 FM in Blue Hill and 99.9 in Bangor, and online at WERU.org.
Guests
Galen Koch, The First Coast
Audio clips feature various attendees of the 2018 Maine Fishermen's Forum, including Congresswoman Chellie Pingree, Senator Angus King, students enrolled in the Easter Maine Skippers program, and fishermen.
For more information
---

Listen to the show on WERU archives
More information about Coastal Conversations Radio Program