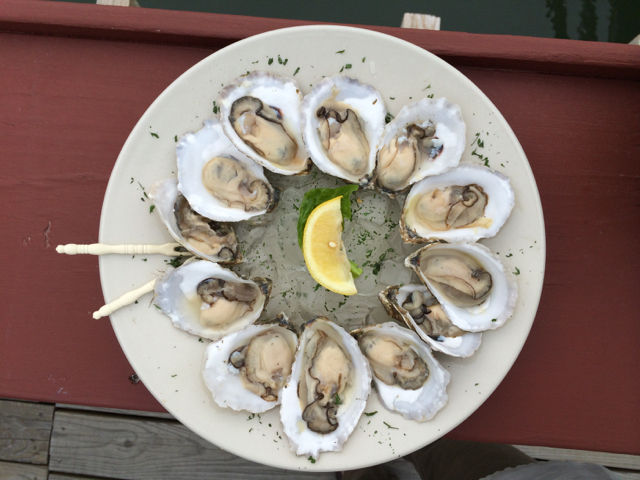 Coastal Conversations Radio Program: The World of the Maine Oyster
Coastal Conversations show: December 22, 2017
WERU 89.9 in Blue Hill and 99.9 in Bangor
Host: Catherine Schmitt, Maine Sea Grant

Listen to the show on WERU archives
From stew and stuffing to raw on the half shell, oysters are a popular seafood around the holidays. Maine-grown oysters have increased in availability and popularity in recent years, and are renowned around the world for their high quality. Still, many may wonder, what makes the Maine oyster so special? What does it mean to have the world be your oyster?
On our next program, we'll talk about the life and work of an oyster farm with Joanna and Jesse Fogg of Bar Harbor Oyster Company, explore the history of oysters in Maine and the human relationship with oysters, and talk with University of Maine Marine Extension Associate Dana Morse, who works with new and experienced oyster farmers. We welcome your questions about oysters. As always, your insights and experience are welcome as part of the conversation.
Only on WERU community radio, 89.9 FM in Blue Hill and 99.9 in Bangor, and online at WERU.org.
Guests
Joanna and Jesse Fogg, Bar Harbor Oyster Company
Dana Morse, Marine Extension Team
Aliya Uteuova, Sea Grant Communications Assistant
---

Listen to the show on WERU archives
More information about Coastal Conversations Radio Program