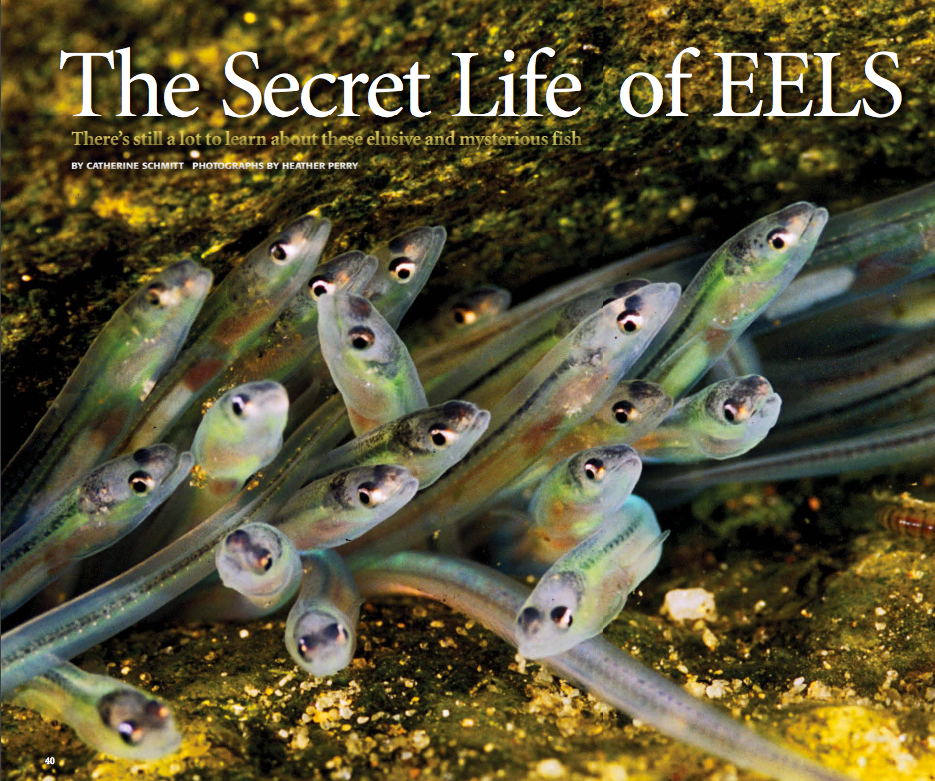 The Secret Life of Eels
It's elver season in Maine. Funnel-shaped fyke nets have appeared in coastal rivers and streams; we've seen them in the Medomak, the Union, and Northeast Creek.
Learn more about eels in The Secret Life of Eels (pdf), published in the March-April issue of Maine Boats, Homes & Harbors Magazine (online). Featuring photographs by Heather Perry Photography, the article describes the natural history of the American eel, current UMaine research on eels, and a brief summary of the eel fishery in Maine.