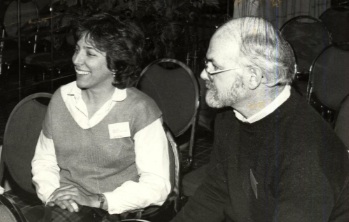 40 Years of the Maine Fishermen's Forum
by Catherine Schmitt
Forty years ago,  fish harvested by Maine fishermen stayed local, only traveling perhaps as far as Boston or New York. The Gulf of Maine fishery was dominated by fleets of foreign fishing vessels, factories at sea that fished harder than anyone before. Even at Gorton's in Gloucester, Massachusetts, 40% of the cod came from Polish boats.
In response, Congress was crafting what would become the Magnuson-Stevens Fishery Conservation and Management Act, which among other things would prohibit foreign fishing fleets within 200 miles of the nation's shoreline.
To understand how the new rule would affect Maine fishermen, Jim Wilson from the Department of Economics at the University of Maine and his student research assistant, Robin Alden, were interviewing people about their perceptions of the impending legislation. The project was funded by Sea Grant.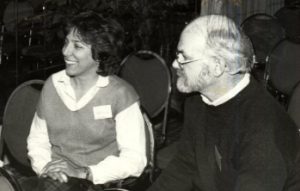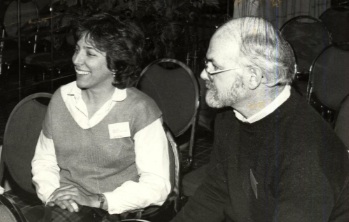 "We had an industry that was nearly unregulated—nobody had experience dealing with regulators. People were being thrust into this world where the government would have a large say in how their lives ran," said Jim Wilson. Wilson attended a meeting of fishermen in Rhode Island, and when he returned to Maine, he came up with the idea for the Maine Fishermen's Forum. "The idea of the forum was to build a community that could start to prepare for this brave new world."
Like other Sea Grant enterprises, the forum eventually became self-sustaining. In 1985 Sea Grant director Ron Dearborn called the forum Sea Grant's most significant contribution to the fishing industry in New England. "Before that, fishermen didn't think of themselves as an industry," he said.
We are proud to have helped start the Maine Fishermen's Forum, the largest gathering of its kind in New England, an event BY fishermen FOR fishermen. We congratulate all involved on 40 years of education and democratic discussion. We'll be there this year, as always. Several staff members are coordinating seminars, and we'll be interviewing people about their experiences for a show to air later on WERU-FM's Coastal Conversations. Stop by and say hello!