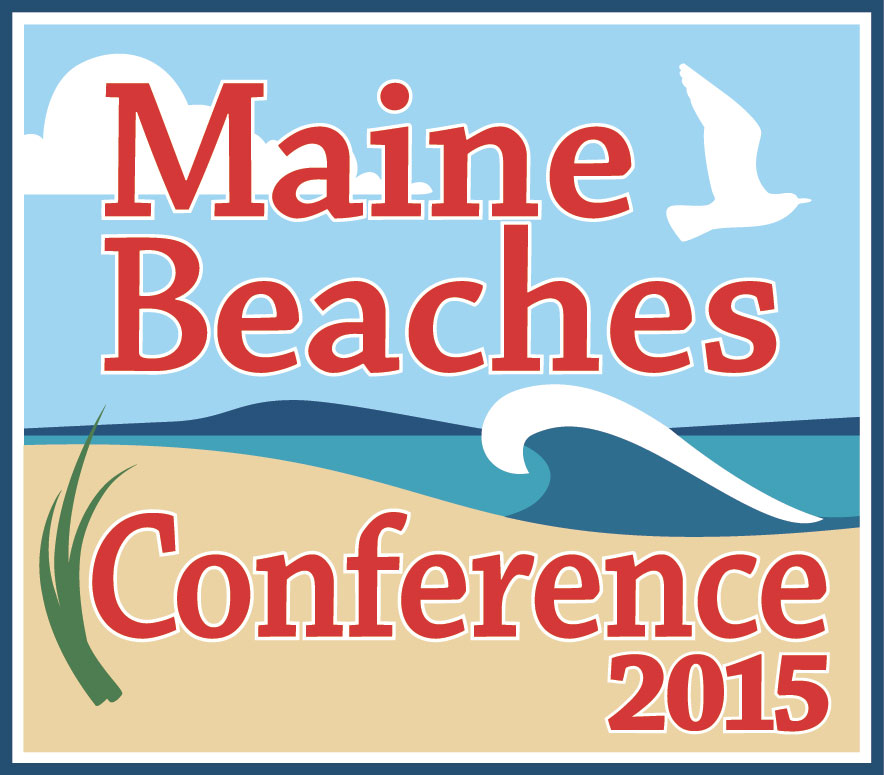 Celebrating #10 – The 2015 Maine Beaches Conference
by Kristen Grant
I would attend again because it is a treasure trove of important information for anyone who loves Maine Beaches or Maine in general.

– a 2013 conference evaluator
Back again for another encore performance is the 2015 Maine Beaches Conference, being held July 17, 2015 at Southern Maine Community College. The event started in 2000 and Maine Sea Grant and its many partners are pleased to be celebrating the tenth conference this year. The conference works to provide communication and exchange of the most current information among beach stakeholders with diverse interests, and to present the findings from the state's beach monitoring programs.
This value of diversity is central to the success of the event, as seen in the representation of the stakeholders on the conference steering committee. In 2015, steering committee partners include Maine Audubon, Maine Coastal Program, Maine Department of Environmental Protection, Maine Geological Survey, Maine Sea Grant, Southern Maine Community College, Southern Maine Regional Planning and Development Commission, Town of Kennebunkport, University of Maine Cooperative Extension, Walsh Engineering Associates, Inc., and Wells National Estuarine Research Reserve.
To promote this diversity of stakeholder interests among our speakers and exhibitors, the conference steering committee recently invited proposals for presentation topics and exhibits. The first open call for submissions was in 2013 and this second open call generated a tremendous response, yielding two-thirds more submissions for the 2015 conference.
We hope you'll join us for MBC this summer!