The Maine Oyster Trail – Spring Update, 2014
by Dana Morse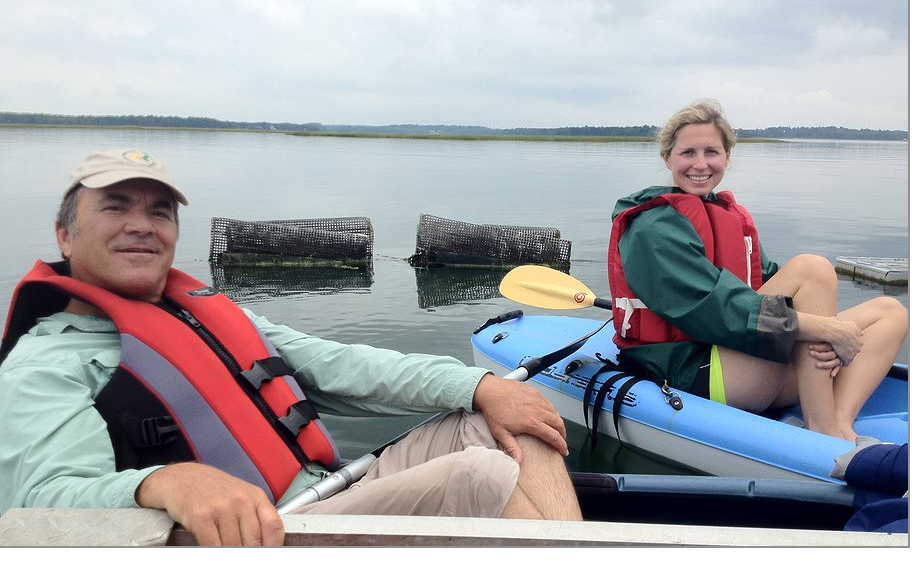 A few years ago my colleague Catherine Schmitt created a Maine Oyster Trail, a tool to help people find where to connect with farmers, and what restaurants they could find, to enjoy Maine oysters. Here's a brief update and some additional information on Maine oysters, tourism, and why this map is so exciting.
First of all, there are the farmers and the oysters themselves. Maine oyster farmers are using a mix of traditional and modern methods to grow their products, and – let's face it – the coast of Maine is a wonderful place to explore. Any place you find an oyster farm is bound to be beautiful, whether it's up in a tidal river, out in a bay, or along one of the coastal islands. Maine oyster farmers are a colorful, resourceful, and knowledgeable lot, and always worth chatting up; they'll run the gamut from growers with a Ph.D. and 30 years experience, to fishermen who have decided to diversify their seafood income, to people who'd had no prior seafood experience and just found a love for the business. As for the oysters; well, they have their own world-class reputation and since they virtually speak for themselves I'll forego the superlatives here.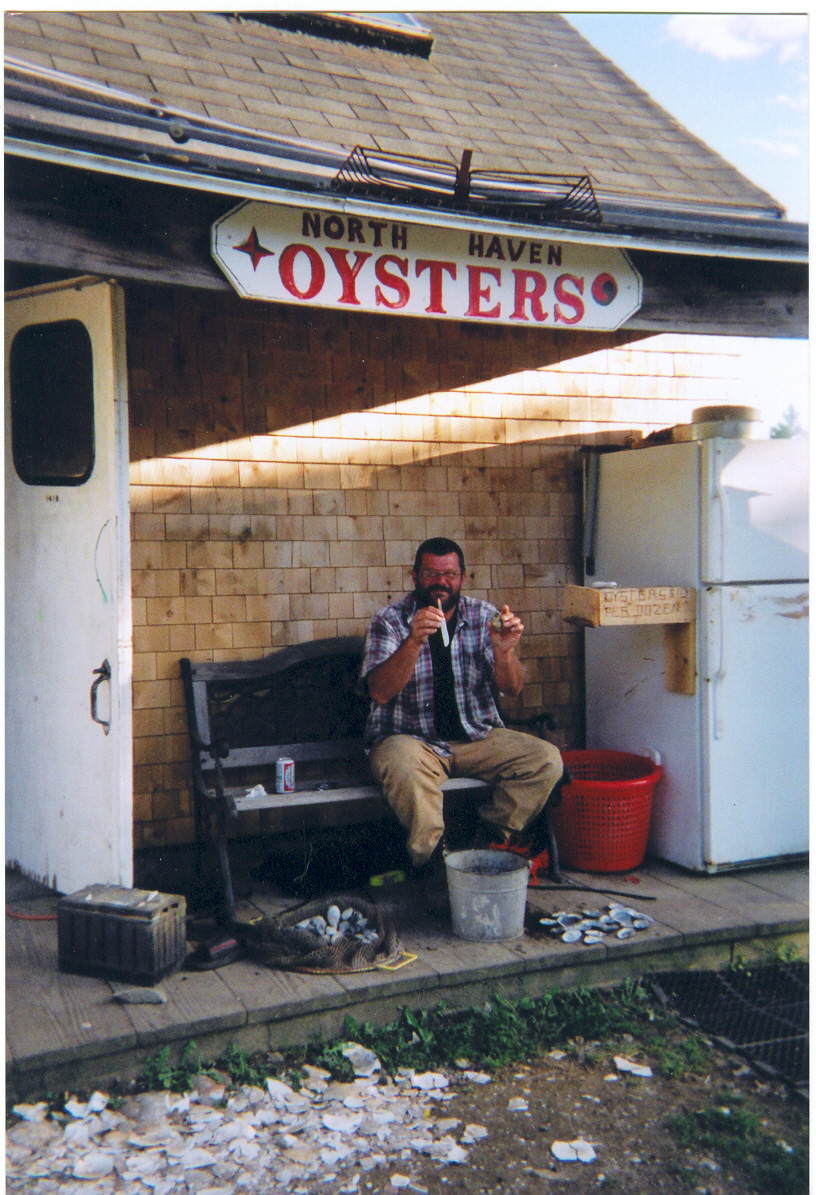 Over the last couple of years, Natalie Springuel and I have been working on ways to improve tourism opportunities for fishermen and sea farmers, working with groups such as the Island Institute, Lobster Institute and the Maine Aquaculture Association. We supported research on the legal needs, run workshops on how to get involved, and produced materials that help to explain everything from insurance to knowing what makes a great tour experience. Materials from that whole project can be found on the web page on Fisheries, Aquaculture, and Tourism.
Another exciting development is that later this year, anticipated legal changes should allow sales of oysters directly off the farm. This means that for growers who want to take advantage of opportunities in tourism, it's only natural to have the chance to sell oysters to the folks they've just shown around the farm. For the tourist, how much better does it get than to have oysters pulled from the water, and ready to eat? So all of you out there in oyster-aficionado land, stay tuned; things are definitely getting interesting around here.
And that brings us back to the Maine Oyster Trail. We've added some updates to the original list, and eventually you'll be able to find this in a printed map, too. Updates on farms or restaurants serving Maine oysters are always welcome, give us a shout!
View Maine Oyster Trail in a larger map.