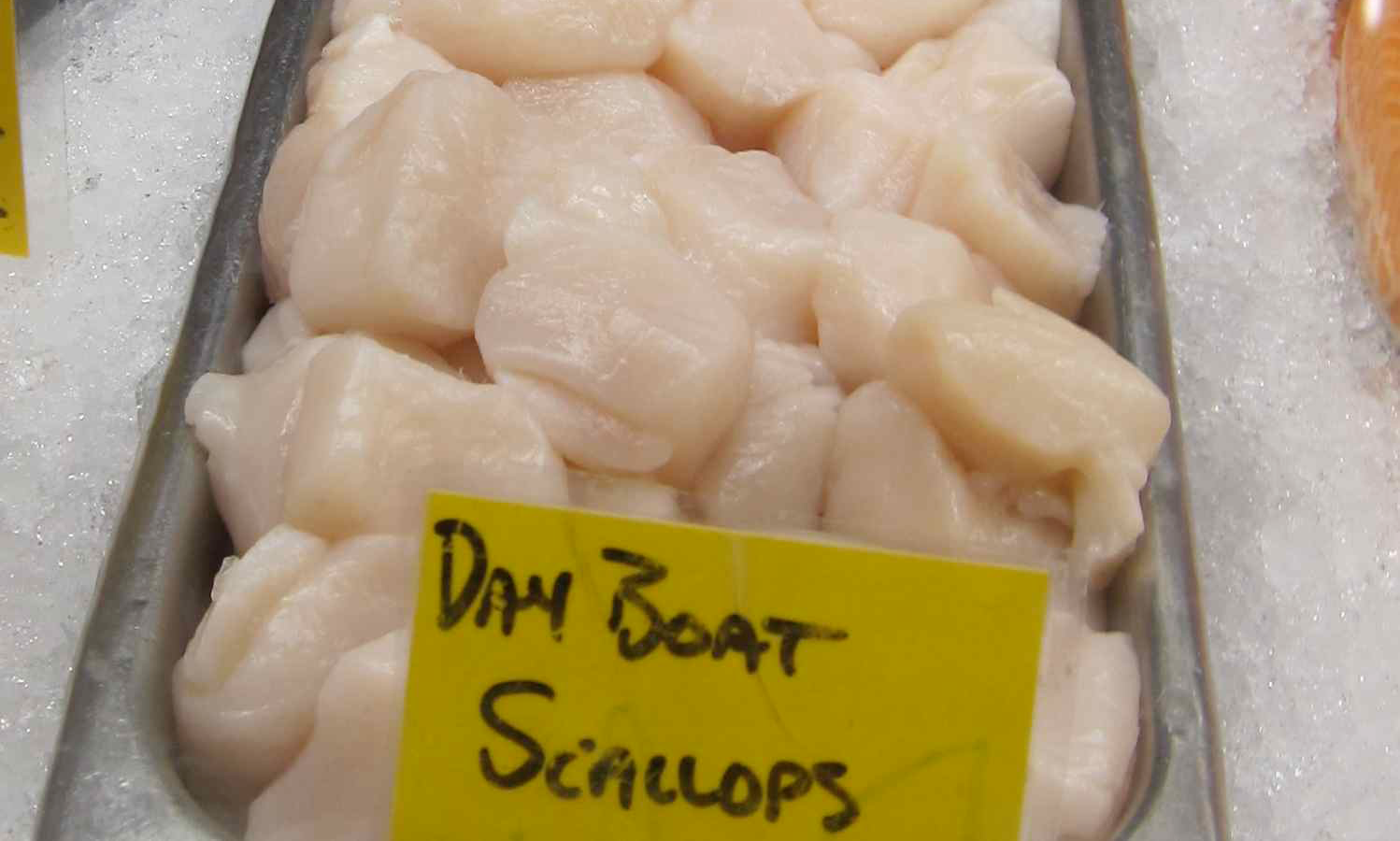 Real "Maine scallops"
by Catherine Schmitt
Feeling the scallop season get a way from me, I've been in pursuit of fresh Placopectin magellenicus harvested from Maine waters by dayboat draggers and divers. But fresh, local seafood can be hard to find where I live in Bangor, within reach of the tide but 30+ miles from saltwater. Since I had a meeting Tuesday in South Portland, I knew I'd have the opportunity. But where to go?
Scallops sold as "Maine" or "local" could be harvested by Maine fishermen, yes, but likely from the offshore fishing grounds in federal waters. I wanted real Maine scallops from Maine waters—within three miles of shore. I didn't know, but luckily I know someone who does know: Maine's scallop queen Togue Brawn. Sure enough, on her website she notes that she delivers to Rosemont Market in Portland. (Browne Trading also has Maine scallops. Nick Branchina reports "We have beautiful DIVER HARVESTED scallops coming in weekly. We can't keep them here.")
I gave Rosemont a call just to make sure they had some, and headed over to this neighborhood market, where man-behind-the-counter Jarrod Spangler weighed up half a pound.
"We're all very fond of Togue. She brings us the best scallops," he said.
Having eaten them, I can't argue with him