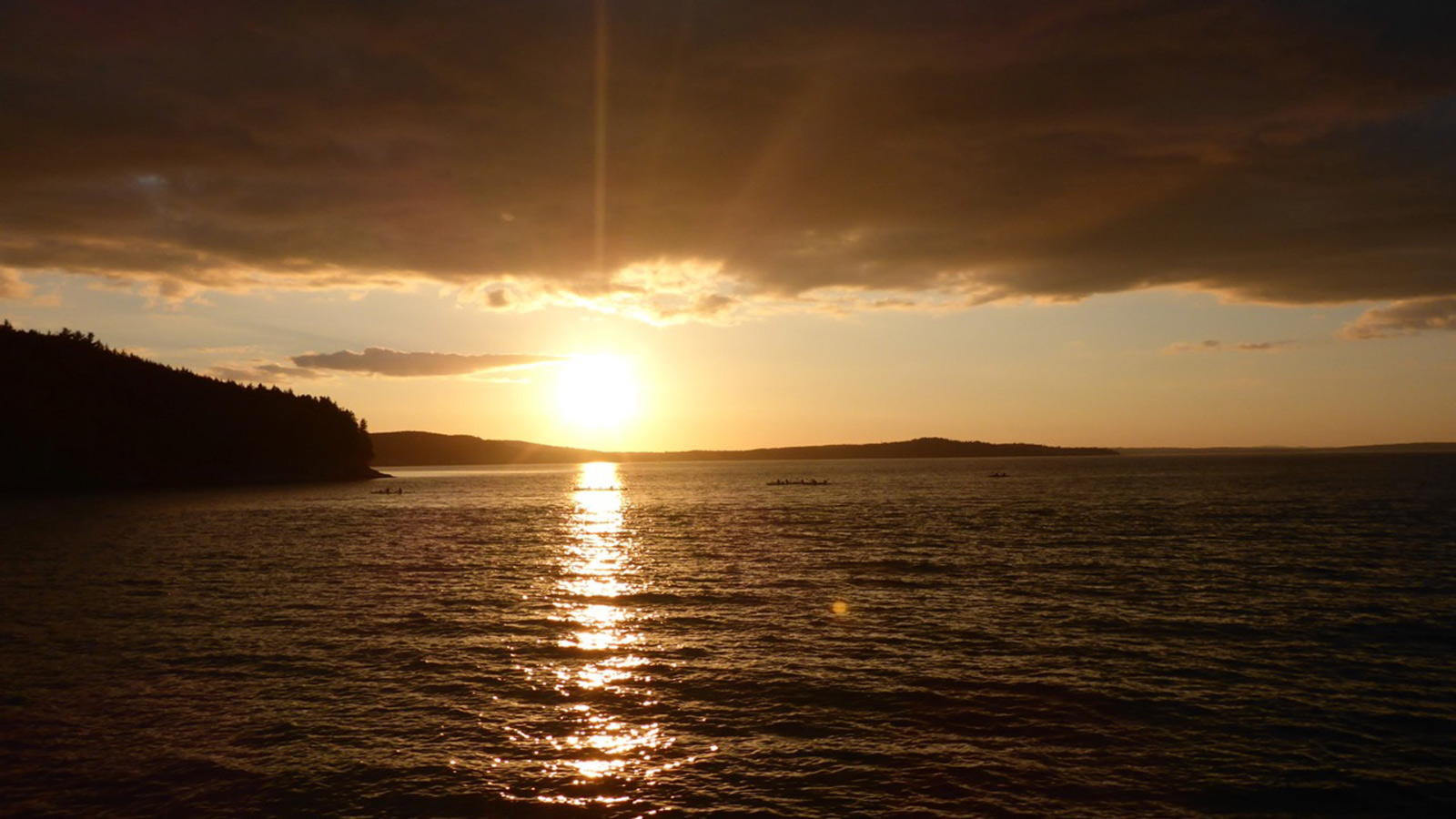 Coastal Conversations Radio Program: Writers of the Maine Coast
Coastal Conversations show: September 23, 2022
WERU 89.9 in Blue Hill and 99.9 in Bangor
Host: Natalie Springuel, Maine Sea Grant
Listen to the show on WERU archives

Maine's coastline has inspired writers and artists for generations. On today's Coastal Conversations we are thrilled to feature three contemporary Maine writers who each have a special connection with the coast of Maine and coastlines around the world. We'll hear their stories about the role of writing and art in their lives and what inspires their work today. Each author will share some of their recent work, including some poetry, haiku and prose.
Our featured writers today include Linda Buckmaster, writer, teacher, and self-described wanderer from Belfast, Maine; Valerie Lawson, poet, publisher, and teacher from Robbinston, Maine; and Kristen Lindquist, writer, poet, and naturalist from Camden, Maine.
Tune in Friday September 23, 4-5 PM for this month's Coastal Conversations on WERU Community Radio at 89.9 FM in Blue Hill and streaming online at WERU.org.
Guests
Linda Buckmaster – writer, teacher, and wanderer, Belfast, Maine
Valerie Lawson Poet – publisher and teacher, Robbinston, Maine.
Kristen Lindquist – writer, poet, and naturalist, Camden, Maine.
For More Information
Linda's most recent book, Elemental: A Miscellany of Salt Cod and Islands, is available at bookstores from Blue Hill to Portland or from the author. Her work will be featured at the 17th annual Belfast Poetry Festival, October 15th 2022.
Valerie's poems about conserved lands at Reversing Falls in Pembroke were recently featured in the Writing the Land: Maine project. Her work will be featured at Poetry Express at University of Maine at Fort Kent on September 21, 22, 2022. Contact UMFK for more information. UMFK's Acadian Archives to host Poetry Express Sept. 21-22 in Fiddlehead Focus/St. John Valley Times
Kristen's recent award-winning haiku e-chapbook It Always Comes Back
Kristen's Daily Haiku Blog
---

Listen to the show on WERU archives
More information about Coastal Conversations Radio Program