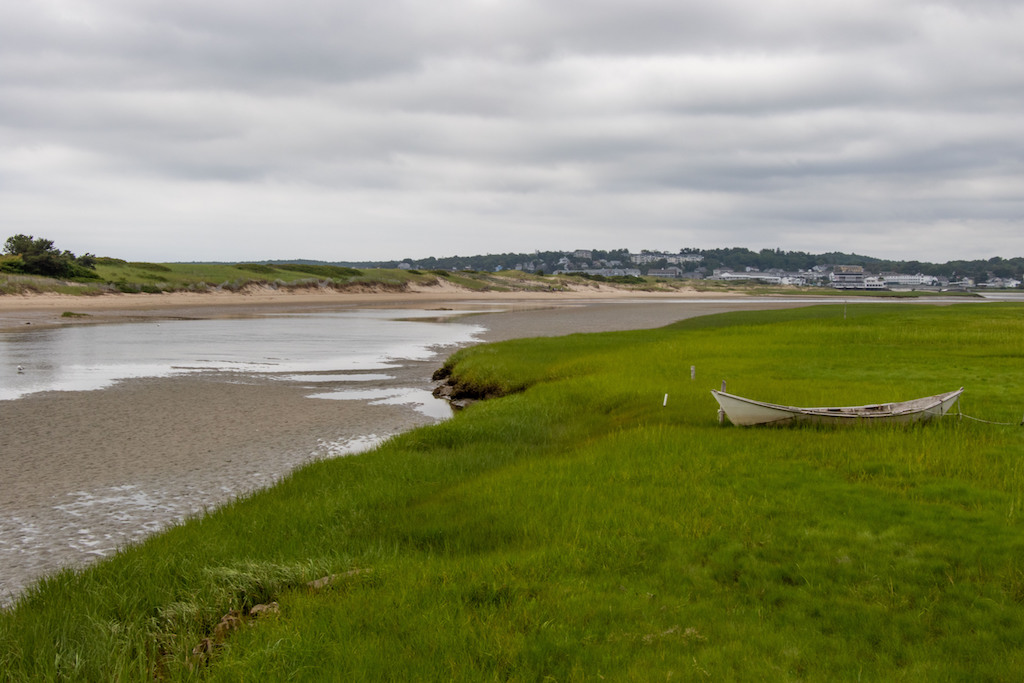 Coastal Conversations Radio Program: Ocean Acidification, how can states and local communities respond?
Coastal Conversations show: October 22, 2021, 3:00-5:00 PM
WERU 89.9 in Blue Hill and 99.9 in Bangor
Host: Natalie Springuel, Maine Sea Grant
Listen to the show on WERU archives

Ocean acidification can cause problems for Maine's coastal and ocean environments. Much like carbon dioxide wreaks havoc on the atmosphere, CO2 in the ocean triggers a series of chemical processes that lower the pH of the water, making it more acidic. This can cause problems for shellfish, a concern in a state like Maine where shellfish harvesting is an important part of our coastal economy.
On our next Coastal Conversations, we'll explore the last decade of how states and communities have been responding to ocean acidification, including Maine, with lessons learned for the East and West coasts. Join Jessie Turner, Secretariat for the International Alliance to Combat Ocean Acidification, and Drs Aaron Strong and Parker Gassett as our dialogue reveals the landscape of scientific and policy actions preparing for and responding to ocean acidification.
All three of our guests are contributors to a recent special issue publication in the journal Coastal Management, titled Ocean Acidification: Insights for Policy and Integrated Management.
On today's show, you'll learn how new modeling and forecasting tools will help fishing communities and water quality management adapt to changing conditions. You can hear about a region-wide, simultaneous monitoring event to expand Ocean Acidification research through community-science organizations and private-public partnerships.
Tune in on October 22nd from 3 – 5 PM, to learn all about the history of political action on Ocean Acidification and opportunities for curbing it into the future.
Guests
Jessie Turner, Secretariat of the Ocean Acidification Alliance, guest editor of special Ocean Acidification issue of Coastal Management Journal
Aaron Strong, Assistant Professor of Environmental Studies at Hamilton College and formerly professor at the University of Maine
Parker Gassett, Marine Extension Associate with Maine Sea Grant, coordinating efforts on climate resilience at the community level.
Special thanks to Esperanza Stancioff, University of Maine Cooperative Extension and Maine Sea Grant and Parker Gassett, Maine Sea Grant, for help with this episode of Coastal Conversations.
Listen to the show on WERU archives
More information about Coastal Conversations Radio Program
For more information
Special issue publication of the Journal Coastal Management (co-edited and co-authored in part by our guests)
Maine Ocean & Coastal Acidification Partnership
Northeast Coastal Acidification Network
"Maine Won't Wait, A four-year plan for climate action," Maine Climate Council
Ocean Acidification Alliance and OA Alliance toolkit with calls to action for governments at all levels.
 2015 Coastal Conversations show on Coastal Acidification
---

Listen to the show on WERU archives
More information about Coastal Conversations Radio Program