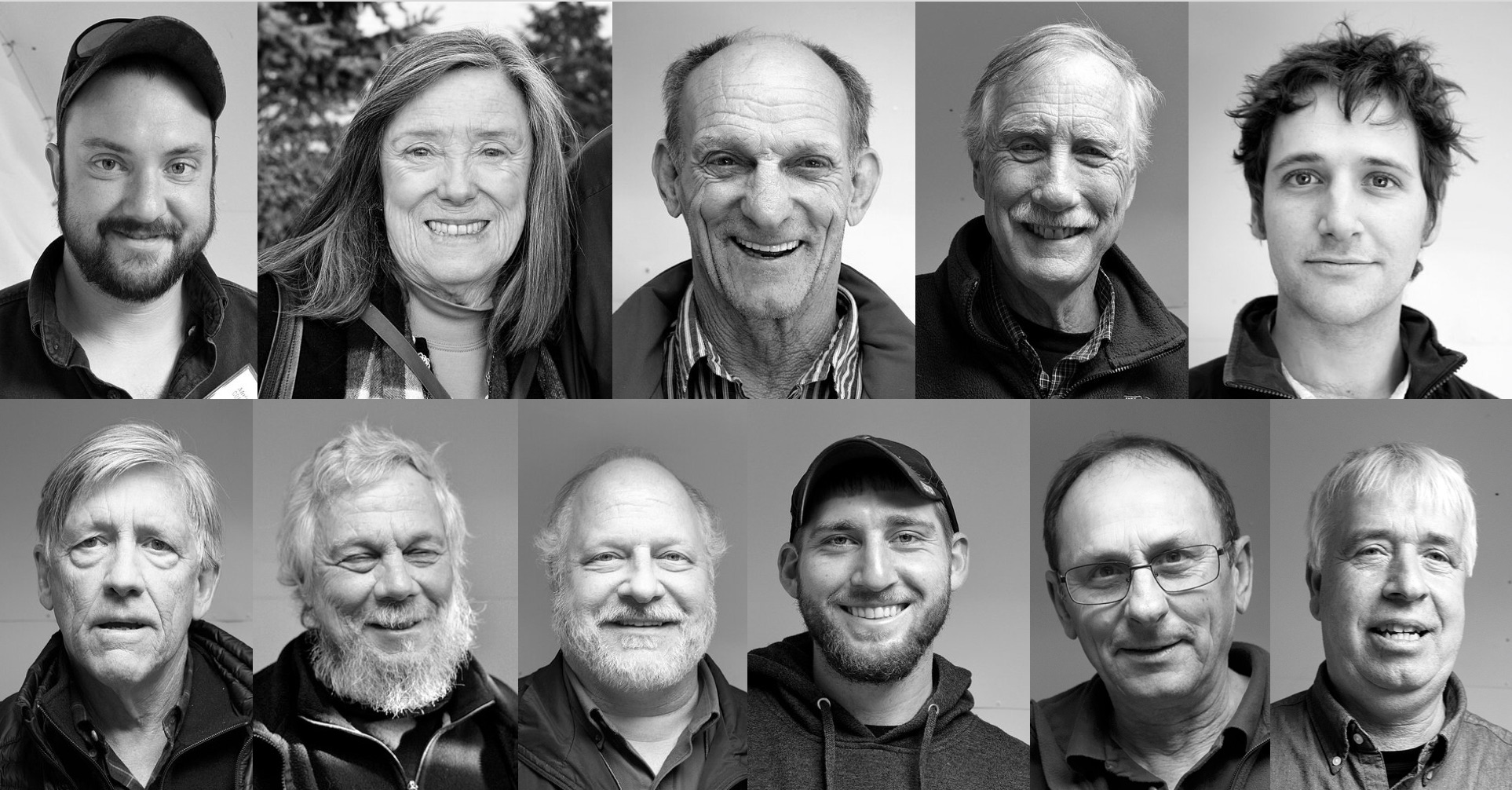 Coastal Conversations Radio Program: Voices of the Maine Fishermen's Forum, Perspectives from the Archives
Coastal Conversations show: May 28, 2021
WERU 89.9 in Blue Hill and 99.9 in Bangor
Host: Natalie Springuel, Maine Sea Grant
Listen to the show on WERU archives

The Maine Fisherman's Forum is an annual event that brings together thousands of people who are connected to Maine's fishing industry. Like so many events, the 2021 Fisherman's Forum was cancelled due to COVID, but the stories and voices from the fishing industry persist! For this month's episode of Coastal Conversations, our stellar team of student production assistants from College of the Atlantic sifted through the archives of 60+ interviews collected at past Maine Fishermen's Forum.
They found some gems, including the voices of fishermen, legislators, and scientists, reflecting on ecosystem-based fisheries management, ecological knowledge gleaned from years at sea, and life in fishing communities.
Today's show was assembled by our student production assistants who explain they wanted this show "to explore the lives of people deeply connected to the water, and weave together an image of Maine's marine ecosystem including the ocean, the fish, and the humans that inhabit it. We want to share the tremendous amount of knowledge and experience fishermen have about the ecosystems they work within."
Thanks to Camden Hunt, Ela Keegan and Ellie White of College of the Atlantic for your excellent radio production assistance, and Galen Koch of The First Coast for your tireless guidance.
Note: A few of the voices featured on today's episode may sound familiar to our listeners but the show in its entirety is new.  
Guests and Interview Sources
Voices of the Maine Fishermen's Forum interviews were collected at the 2018 and 2019 Maine Fishermen's Forum in Rockland Maine by volunteers, staff and students from The First Coast, Maine Sea Grant, College of the Atlantic and Island Institute. All the interviews on today's show are part of the Voices of the Maine Fishermen's Forum Collection which can be found on The First Coast website and at NOAA Fisheries Voices Oral History Archives.
Today's featured voices include the following (please note that affiliations may have changed since the time of interview):
Paul Anderson, Maine Center for Coastal Fisheries, Stonington
Herbert (Herb) Carter Jr., commercial shellfish harvester, Deer Isle
Philip Conkling, co-founder and former president, Island Institute
Parker Gassett, University of Maine graduate student
Dan Harriman, fisherman who operates Maine's last mackerel weir in Cape Elizabeth
Pat Shepard, Maine Center for Coastal Fisheries, Stonington
Angus King, United States Senator from Brunswick
Edwin McKie, lobsterman, Prince Edward Island, Canada
Dave Cousens, lobsterman, South Thomaston
Avery Waterman, lobsterman, North Haven
Marcia Beal Brazer, fisherman's wife, Ogunquit
Listen to the show on WERU archives
More information about Coastal Conversations Radio Program
---

Listen to the show on WERU archives
More information about Coastal Conversations Radio Program