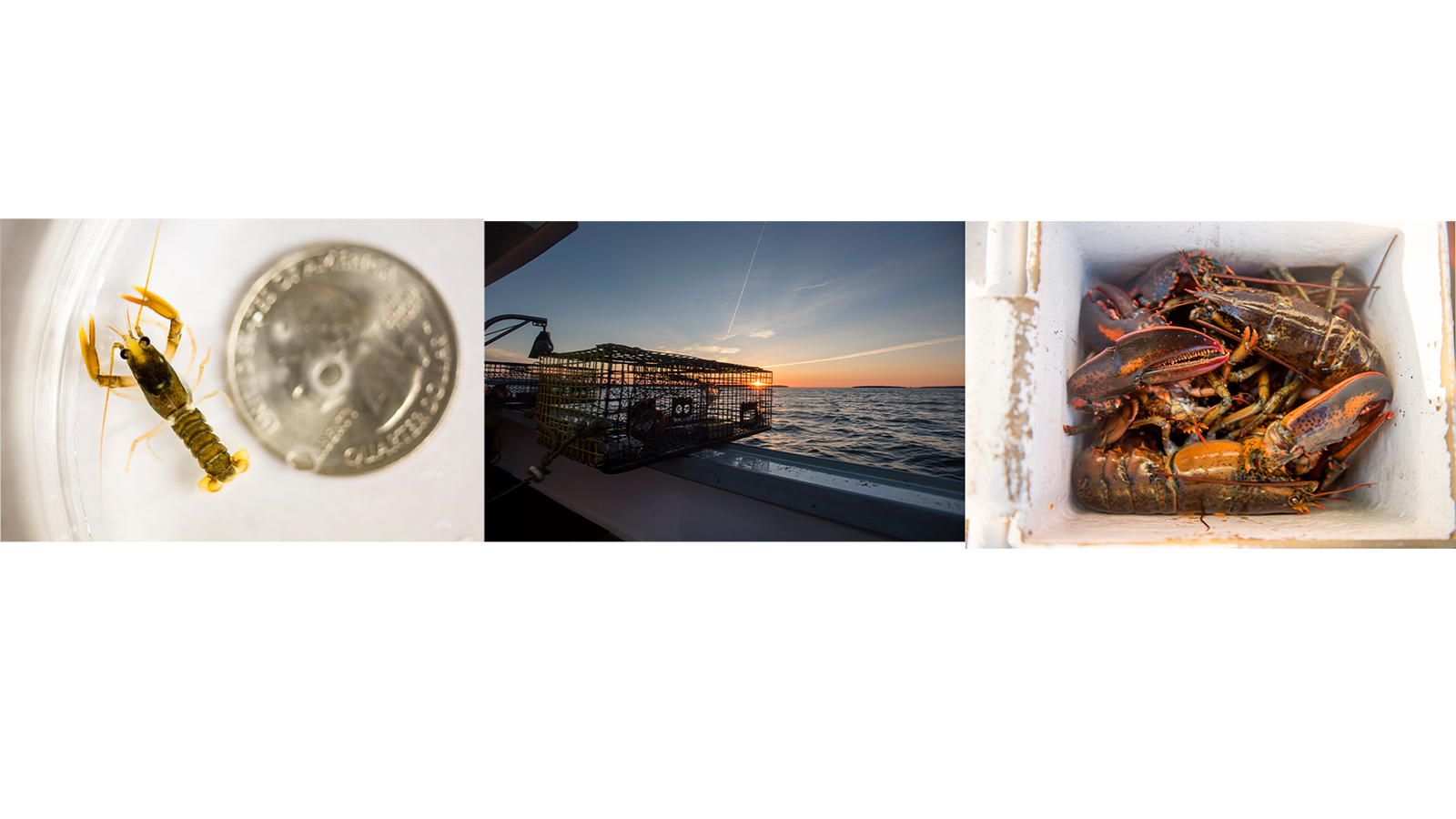 Coastal Conversations Radio Program: Lobster Research in a Changing Environment
Coastal Conversations show: November 27, 2020
WERU 89.9 in Blue Hill and 99.9 in Bangor
Host: Natalie Springuel, Maine Sea Grant
Listen to the show on WERU archives

Today's show is all about lobster, especially the early life stages of the species, when lobsters are no bigger than a quarter.
We know that the Gulf of Maine is warming, which means species within its waters need to adapt to a changing environment. We also know that, from an economic perspective, lobster is the most important fishery in Maine, and one of the most important in the nation. As a result, lobsters have been studied — a lot. But with a changing environment, new questions emerge. And with the stakes so high economically, those questions become important not just for science and for fisheries management, but for our coastal communities as a whole.
On today's Coastal Conversations, we dive into the new American Lobster Initiative, with four researchers who are trying to identify what environmental factors affects lobster larvae distribution and abundance. The ecological world around Maine's iconic fishery is rapidly changing and today we ask what that does to the species itself.
Guests
Alex Ascher, a PhD student in Marine Biology at the University of Maine
Andrew Goode, a PhD candidate in Oceanography at the University of Maine
Ben Gutzler, a Postdoctoral Researcher at the Wells National Estuarine Research Reserve
Amalia Harrington, a Marine Extension Associate with Maine Sea Grant, and Regional Lobster Extension Coordinator
For more information
Listen to the show on WERU archives
More information about Coastal Conversations Radio Program
---

Listen to the show on WERU archives
More information about Coastal Conversations Radio Program