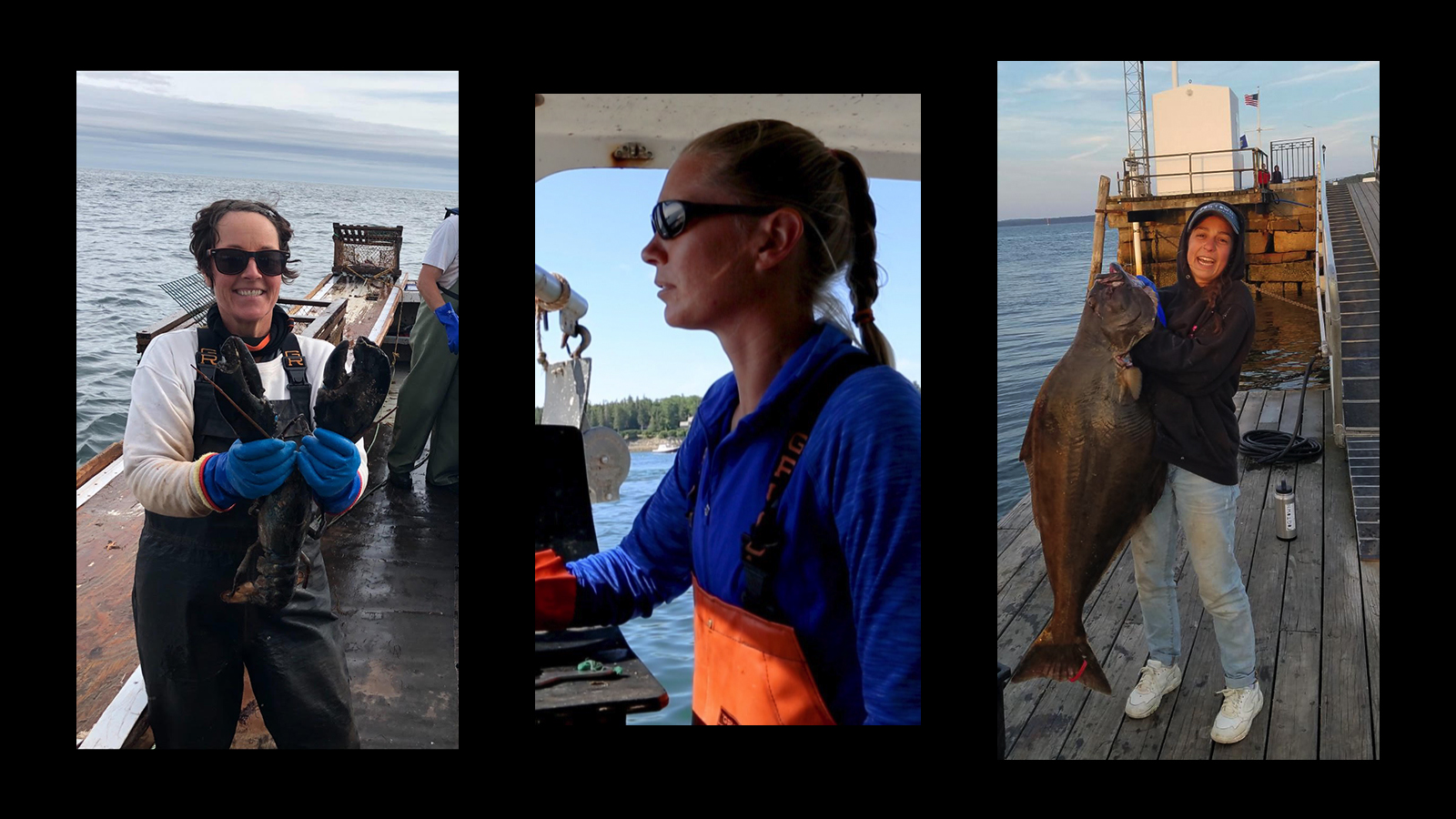 Coastal Conversations Radio Program: Women Fishermen in Maine and Prince Edward Island
Coastal Conversations show: July 24, 2020
WERU 89.9 in Blue Hill and 99.9 in Bangor
Host: Natalie Springuel, Maine Sea Grant
Listen to the show on WERU archives

Fishing as a profession has been central to the culture and economy of New England and Atlantic Canada for generations, and women have always played a critical role. But usually it is the men we focus on when we tell fishing stories, and admittedly, that has often been the case on our own show, too. So, let's rectify that and hear from some women fishermen!
It feels important because more and more women around the globe are getting into fishing, whether it's in the captain's seat, on the deck, or as sternmen. Here in Maine and in Atlantic Canada, we're also seeing a growing number of women doing the hard physical and mental labor that makes up commercial fishing.
On today's show, we'll hear what life is like for women fishermen.
But this show isn't only about being a woman. It is a conversation about working a job that captivates your passion and curiosity, it is about love and family, and it is about the differences in how lobster is managed and fished in Maine vs. Canada.
Today's guests straddle the border. We have two women who fish off the coast of Maine, and one who fishes off the coast of Prince Edward Island, Canada.
I knew when these three women agreed to come on the show that they would have as many questions for each other as I do for them! Because it is not every day that you get to talk to another woman who works on the water, in another country, during a pandemic.
Guests
Marlene Chapman, homeport Murray Harbor, Prince Edward Island, fishes for lobster off the coast of Prince Edward Island and Nova Scotia, near Pictou Island
Holly Masterson, homeport Southwest Harbor, Maine, fishes for lobster, scallops, groundfish, and when the fishery is open, shrimp too.
Giulia Cardoso, homeport Bar Harbor, Maine, fishes for lobster, scallops and halibut.
---

Listen to the show on WERU archives
More information about Coastal Conversations Radio Program