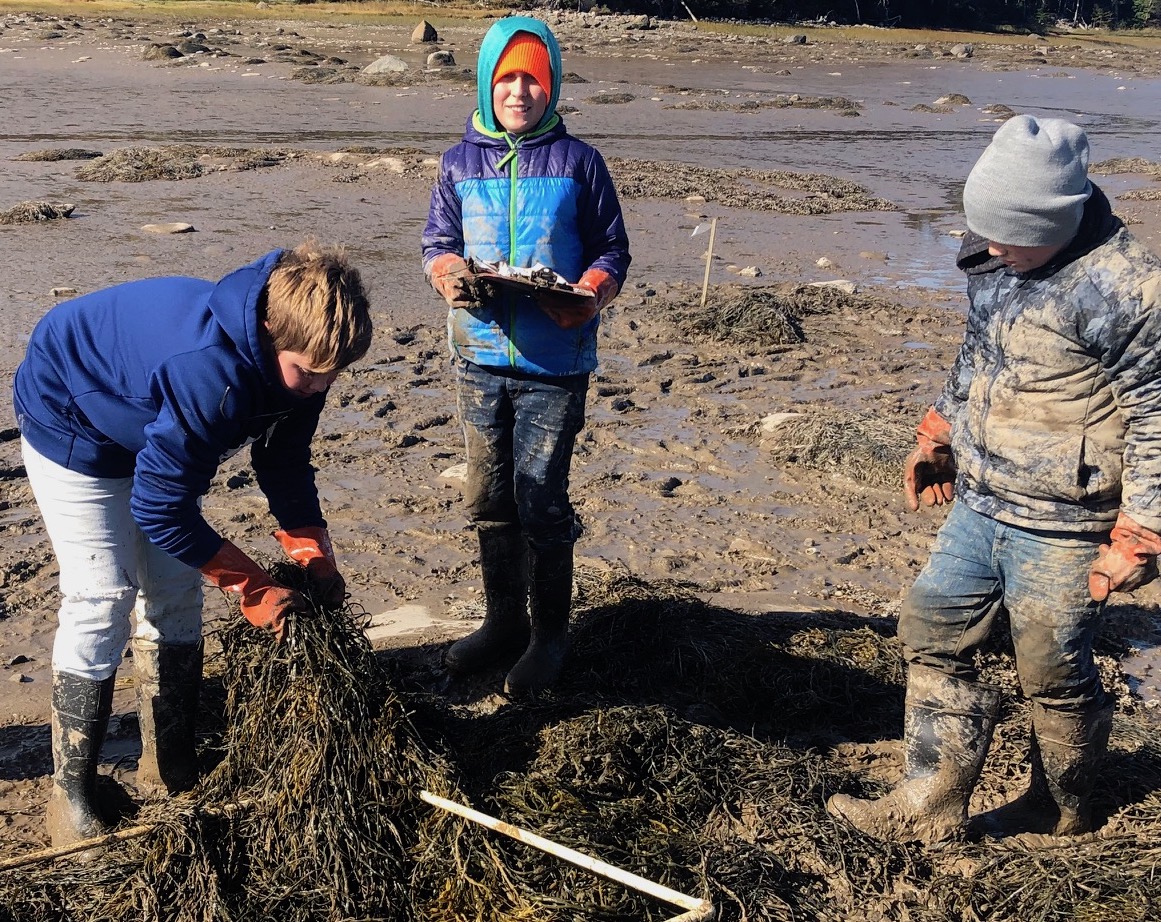 Coastal Conversations Radio Program: Mudflat Classrooms
Coastal Conversations show: January 24, 2020
WERU 89.9 in Blue Hill and 99.9 in Bangor
Host: Catherine Schmitt, Schoodic Institute at Acadia National Park
Listen to the show on WERU archives

Students in the Acadia region have been studying clams and their environment alongside fishermen and town committees who manage the local fishery. Working with living things like clams generates lots of questions that science can help answer. How many baby clams are living in the mud? How are they affected by invasive green crabs? The science, in turn, generates questions about information learned from nature. What does it mean to "collect data"? How do observations translate into action? What are the logistics of bringing the classroom to the mudflat?
More broadly, bringing young people into nature for studies that have implications for their families and communities makes science relevant and real. Nature, too, becomes a real thing, a place for interaction and relationships. What are the lifelong impacts of the outdoor classroom? What will these students remember, and respond to as they continue their learning journeys?
Join host Catherine Schmitt for a lively discussion at 4 pm on Friday, January 24, when Coastal Conversation explores what it means to bring the classroom to the mudflat, only on WERU Community Radio, 89.9 FM in Blue Hill and streaming the world over, at weru.org.
Guests
Bill Zoellick, Schoodic Institute Education Director Emeritus
Sarah Hooper, Schoodic Institute Education Specialist
Mike Pinkham, Gouldsboro Shellfish Warden
Students
---

Listen to the show on WERU archives
More information about Coastal Conversations Radio Program