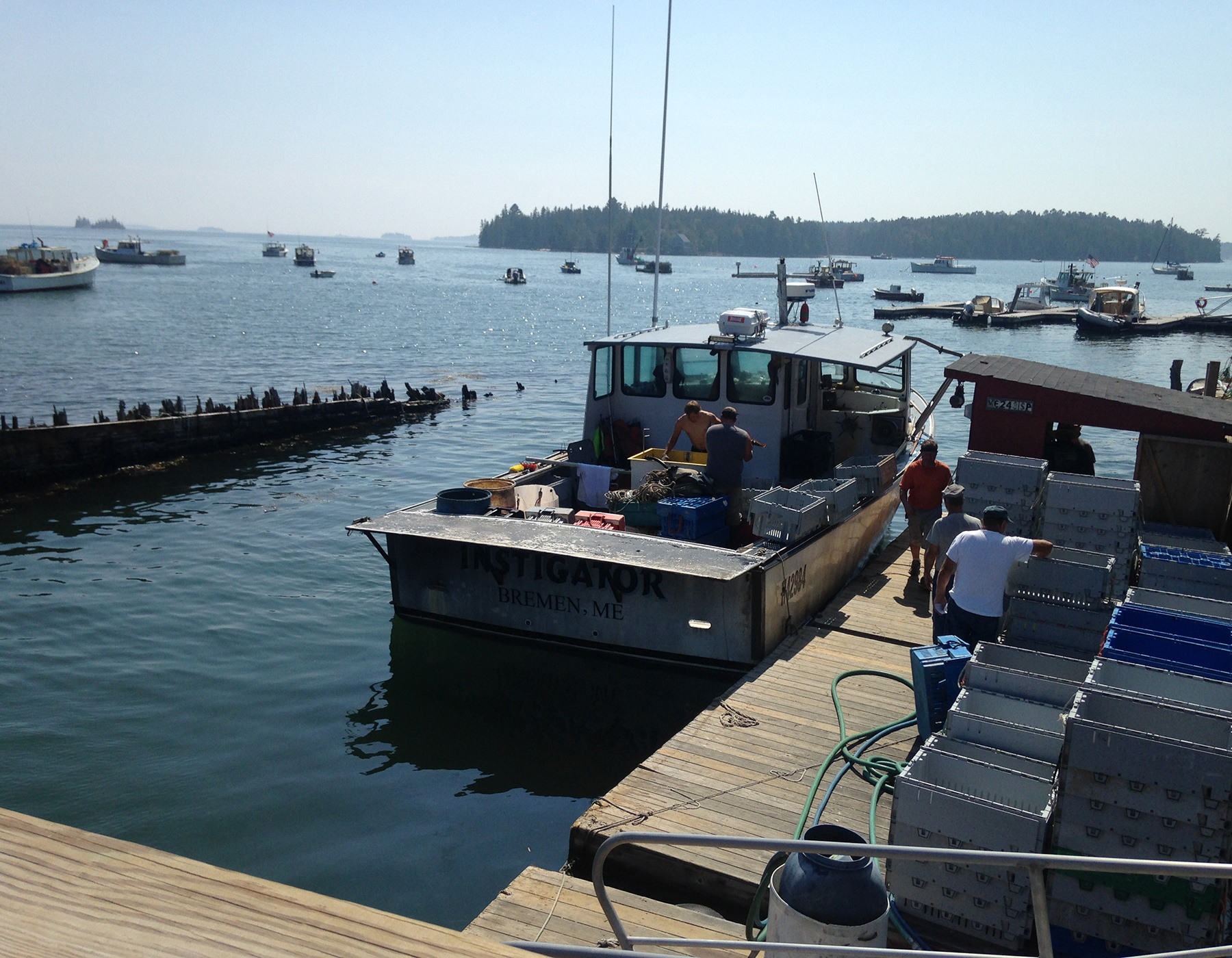 Coastal Conversations Radio Program: Advancing Maine's Marine Economy
Coastal Conversations show: November 22, 2019
WERU 89.9 in Blue Hill and 99.9 in Bangor
Host: Ron Beard, University of Maine Cooperative Extension
Listen to the show on WERU archives

Maine's early entry into the global economy was ocean-based—fishermen harvested cod, dried it on the shore and shipped it back to hungry markets in Europe. Today's marine-based economy is far more diverse, and Maine fisheries and aquacultural products are found the world over.
What's the future of the marine economy in Maine? What are some of the challenges and how are investments, like those from the Alliance for Maine's Marine Economy, making a difference.
This is Ron Beard, guest host for Coastal Conversations for November. On our next program, we'll talk with representatives of the Alliance and from businesses and institutions that translate Alliance investments into opportunities, including Springtide Seaweeds in Gouldsboro, Mook Sea Farm in Walpole, the Down East Institute in Beals and Ready Seafood in Portland.
Make a note to join us with your insight, experience and questions, Friday morning, November 22 from 10 to 11, when our Coastal Conversation explores how we can advance Maine's Marine Economy, only on WERU Community Radio, 89.9 FM in Blue Hill and streaming the world over, at weru.org
Guests
Keri Kaczor, Coordinator, Alliance for Maine's Marine Economy, Maine Sea Grant
Sarah Redmond, founder, Springtide Seaweed, Gouldsboro; organizer, Maine Seaweed Fair
Bill Mook, founder, Mook Sea Farm, Walpole (Damariscotta River)
Diane Tilton, Executive Director, Downeast Institute for Applied Marine Research and Education, Beals
Curt Brown, Marine Biologist, Ready Seafood, Portland
---

Listen to the show on WERU archives
More information about Coastal Conversations Radio Program