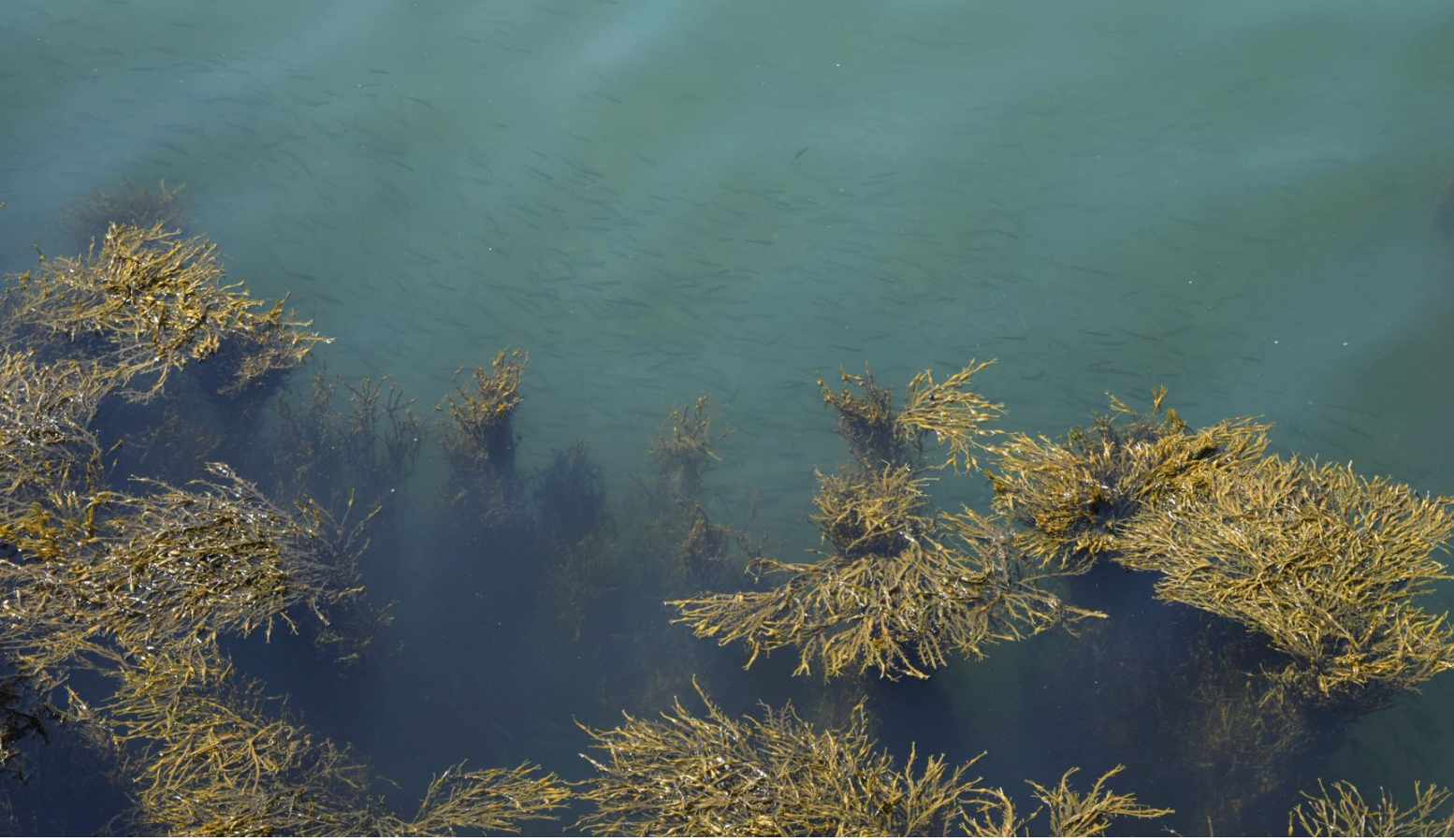 Coastal Conversations Radio Program: Rockweed Economy and Ecology
Coastal Conversations show: August 23, 2019
WERU 89.9 in Blue Hill and 99.9 in Bangor
Host: Natalie Springuel, Maine Sea Grant
Listen to the show on WERU archives

Ascophyllum Nodosum, more commonly known as rockweed, is that ubiquitous brown seaweed that coats much of the shoreline between high and low tide. Rockweed has been commercially harvested in Maine for decades and it is an important part of a healthy intertidal ecosystem. Recently, the Maine Supreme Judicial court ruled that rockweed, unlike clams and other species that grow along Maine's shore, is the property of the upland landowner.
This is Natalie Springuel, from the University of Maine Sea Grant, host of Coastal Conversations. On our next program, we will explore the economy and ecology of Rockweed, especially in light of this recent court ruling. We'll talk with several scientists who are trying to understand the impact of harvesting on this important species, an educator who translates seaweed science to the public, and rockweed harvester who will share how they feel that their methods demonstrate a strong commitment to sustainability.
As always, your insights, experience, and questions are welcome as part of the conversation. So make a note to join us on Friday August 23rd, 10-11 AM, when this months Coastal Conversations is all about Rockweed, its ecology and its economy. Only on WERU community radio, 89.9 FM in Blue Hill and 99.9 in Bangor, and online at WERU.org.
Guests
Hannah Mittelstaedt, graduate student in invertebrate ecology, University of Maine
Greg Tobey, General Manager, Source Micronutrients
Bonnie Tobey, Office Manager, Source Micronutrients
Jaclyn Robidoux, Marine Extension Associate, Maine Sea Grant
George Seaver, VP of Ocean Organics
---

Listen to the show on WERU archives
More information about Coastal Conversations Radio Program