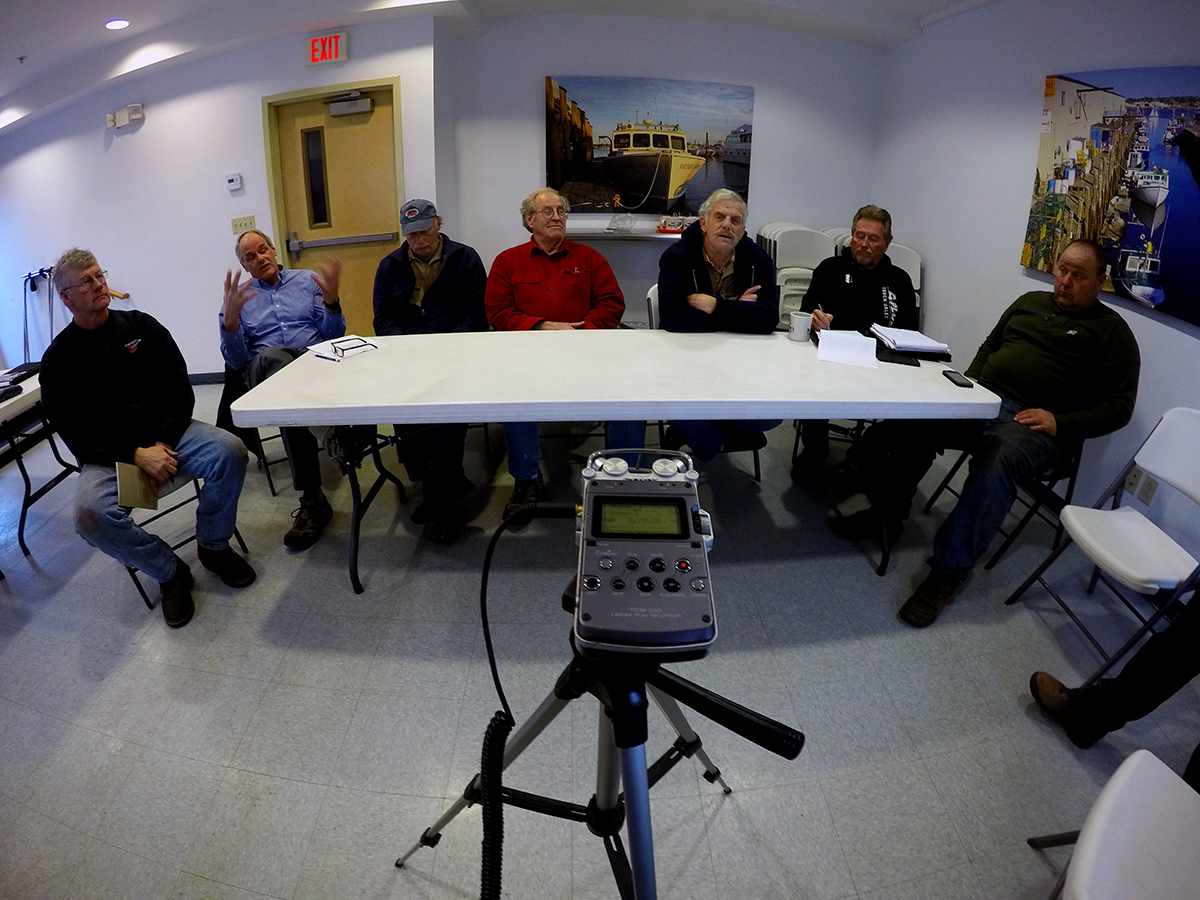 Coastal Conversations Radio Program: Portland's Working Waterfronts at a Crossroads
Coastal Conversations show: February 22, 2019
WERU 89.9 in Blue Hill and 99.9 in Bangor
Host: Natalie Springuel, Maine Sea Grant

Listen to the show on WERU archives
The City of Portland, Maine, has long been recognized as a city that has successfully maintained its fisheries heritage, its grit, while also emerging as one of the nation's trendy, up and coming cities. But Portland's working waterfront is at a crossroads, with increasing pressure from development that squeezes fishermen into less and less space from which to work. Portland is in the limelight right now but the working waterfront issues it faces are playing out in multiple communities throughout the Maine coast.
This is Natalie Springuel, from the University of Maine Sea Grant, host of Coastal Conversations. Our next program is about Portland's working waterfront, Past, Present, and future. We'll hear from six long-time fishermen who rely on Portland's working waterfront to make a living, as well as a wharf owner whose family has long prioritized fisheries access on their property.
So make a note to tune in Friday morning, February 22 at 10 AM, when this month's Coastal Conversation is about Portland's working waterfront.
Only on WERU community radio, 89.9 FM in Blue Hill and 99.9 in Bangor, and online at WERU.org.
Guests
John Bisnette, fisherman
Jim Buxton, fisherman
Bill Coppersmith, fisherman
Keith Lane, fisherman
Willis Spear, fisherman
Greg Turner, fisherman
Charlie Poole, owner of Union Wharf
---

Listen to the show on WERU archives
More information about Coastal Conversations Radio Program