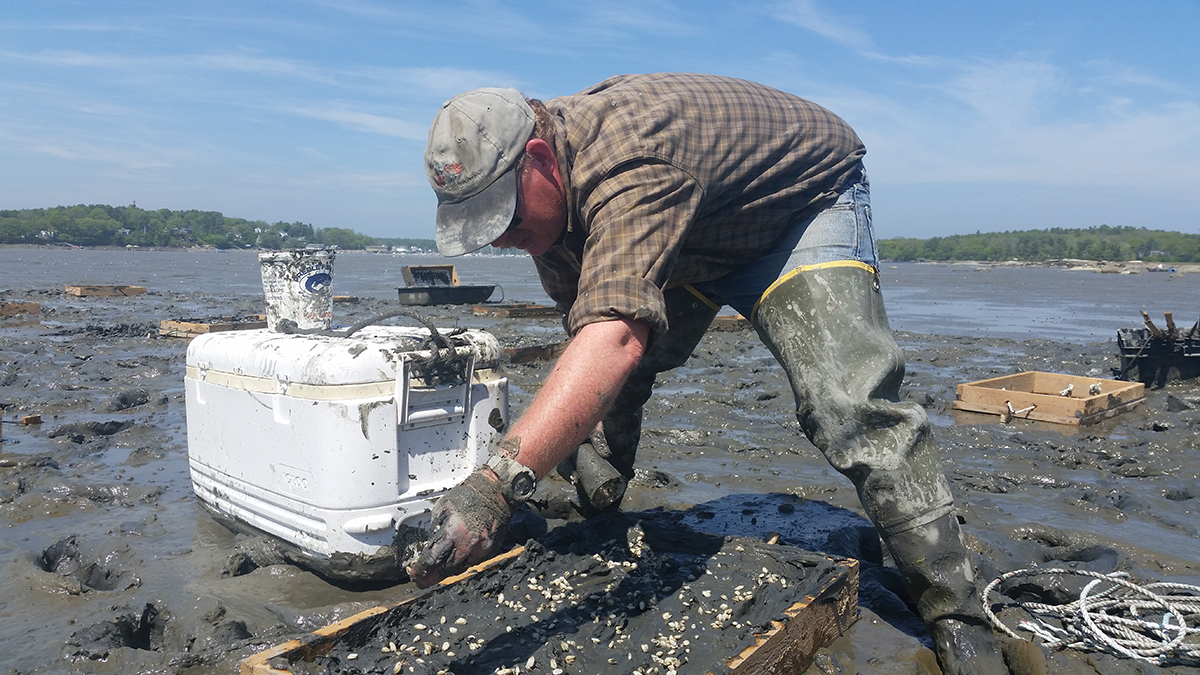 Coastal Conversations Radio Program: Maine Clams: What is Causing Their Decline and How Do We Bring Them Back?
Coastal Conversations show: September 28, 2018
WERU 89.9 in Blue Hill and 99.9 in Bangor
Host: Natalie Springuel, Maine Sea Grant

Listen to the show on WERU archives
Over the last four decades, the amount of soft-shell clams harvested in Maine has decreased by up to 75%. Such a significant decline clearly affects the ecology of our shorelines as well as the livelihood of hundreds of Maine clam diggers and their families.
Why are clams declining? How do we know? And what can be done to reverse the trend?
This is Natalie Springuel, from the University of Maine Sea Grant, host of Coastal Conversations. On our next program, we'll try to understand the causes of clam decline with the help of people on the front lines, including, Dr. Brian Beal — Professor of Marine Ecology at the University of Maine at Machias and Director of Research at the Downeast Institute; Sara Randall — Associate Director of the Downeast Institute; and Chad Coffin– President of the Maine Clammers Association.
As always, your insights, experience, and questions are welcome as part of the conversation. So make a note to tune in Friday morning, September 28, from 10-11 AM, when this month's Coastal Conversation is about the decline of Maine's soft shell clam.
Only on WERU community radio, 89.9 FM in Blue Hill and 99.9 in Bangor, and online at WERU.org.
Guests
Dr. Brian Beal, Professor of Marine Ecology at the University of Maine at Machias and Director of Research at the Downeast Institute
Sara Randall, Associate Director of the Downeast Institute
Chad Coffin, Professional Clammer and President of the Maine Clammers Association
---

Listen to the show on WERU archives
More information about Coastal Conversations Radio Program