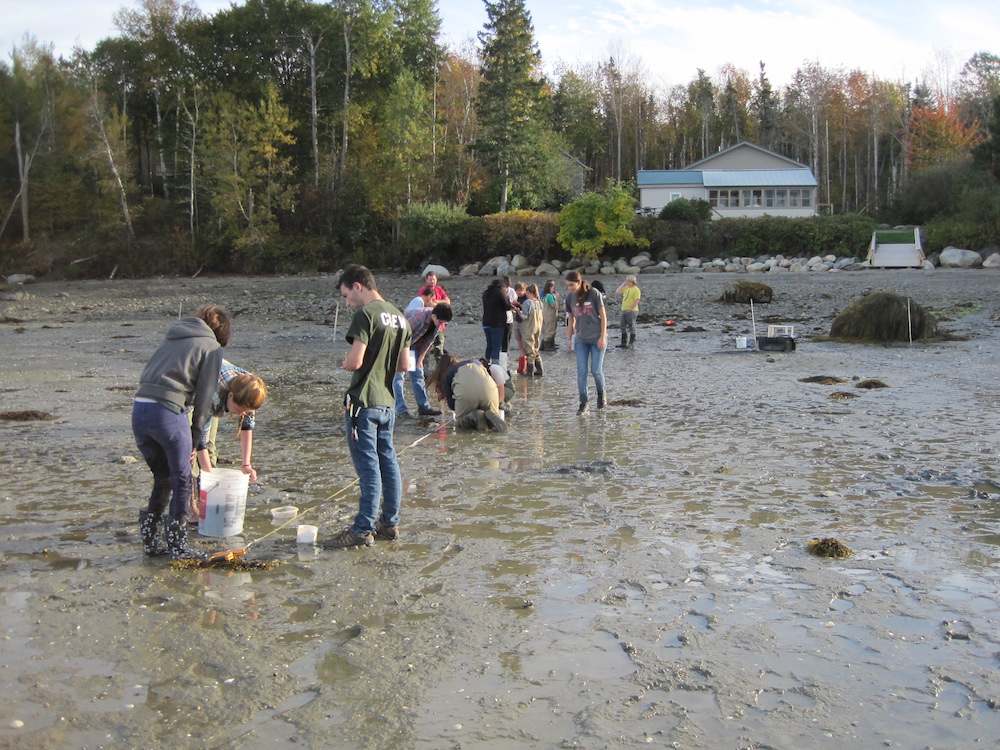 Coastal Conversations Radio Program: Co-managing Maine Soft-shell Clams
Coastal Conversations show: May 25, 2018
WERU 89.9 in Blue Hill and 99.9 in Bangor
Host: Natalie Springuel, Maine Sea Grant

Listen to the show on WERU archives
Soft-shell clams are a unique fishery in Maine because coastal towns, the state, and, in many cases, harvesters themselves, work together to co-manage this popular seafood. Residents can join their town's shellfish committee and participate in monitoring their clam resource, making decisions about how it's managed for conservation as well as recreational and commercial harvest.
This is Natalie Springuel, from the University of Maine Sea Grant, host of Coastal Conversations. On our next program, we will explore the iconic Maine soft-shell clam. Our guests include Michael Pinkham, Gouldsboro's shellfish warden; Ronnie Parritt, a clammer from Steuben; Birdie McGreavy, a researcher at the University of Maine and member of Maine's Shellfish Advisory Committee; and Jessica Joyce of the Cumberland shellfish conservation committee.
These folks will help us understand the status of Maine's soft-shell clam population and how communities and harvesters are taking action to help protect this important resource.
As always, your insights, experience, and questions are welcome as part of the conversation. So make a note to tune in Friday morning, May 25, 10-11 Am when this month's Coastal Conversation is about Co-managing Maine Soft-shell Clams.
Only on WERU community radio, 89.9 FM in Blue Hill and 99.9 in Bangor, and online at WERU.org.
Guests
Michael Pinkham, Gouldsboro Clam Warden
Ronnie Parritt, clammer from Steuben and Gouldsboro, and a shellfish committe member for a number of years
Bridie McGreavy, University of Maine, and a member of the Maine Shellfish Advisory Council
Jessica Joyce, Tidal Bay Consulting and Cumberland Shellfish Conservation Committee member
For More Information
Maine Municipal Shellfish Management Manual
Maine Clammers Association
Maine Shellfish Advisory Council
---

Listen to the show on WERU archives
More information about Coastal Conversations Radio Program