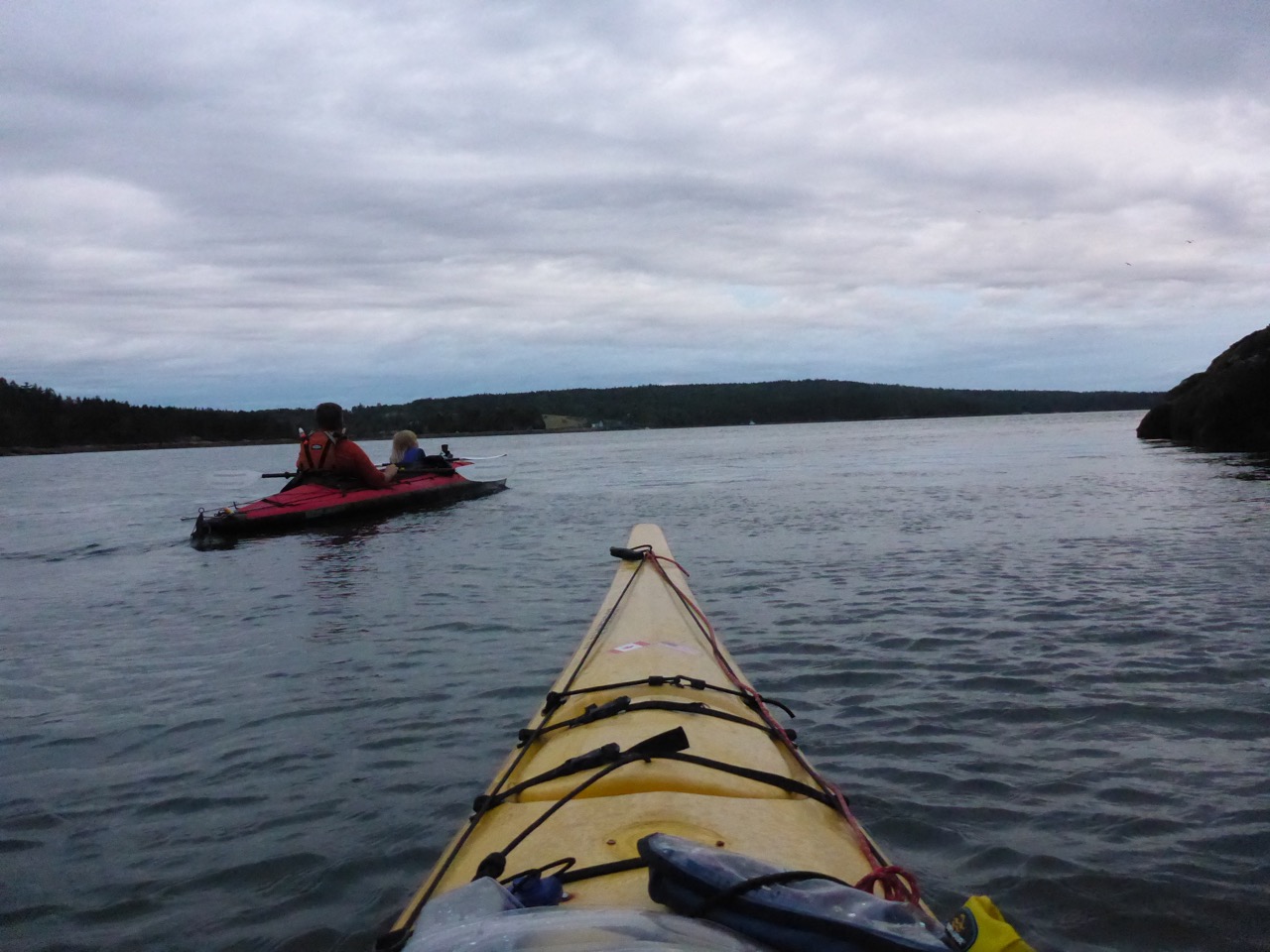 Coastal Conversations Radio Program: Sea Kayak Safety in Cold Water
Coastal Conversations show: April 28, 2017
WERU 89.9 in Blue Hill and 99.9 in Bangor
Host: Natalie Springuel, Maine Sea Grant

Listen to the show on WERU archives
The weather is getting warmer and people in Maine are anxious to get their kayaks and other boats in the water, but boating safety advocates remind us that ocean temperatures take a lot longer to warm than the air.
This is Natalie Springuel, from the University of Maine Sea Grant, host of Coastal Conversations. On our next program, we'll explore concerns related to cold water boating and how to prepare for safe and enjoyable adventures on the ocean and lakes of Maine.
We'll talk with Officer Mike Miller of the US Coast Guard, Karen Francoeur of Castine Kayak Adventures, and Maria Jenness of the Maine Island Trail Association. Jenness and Francoeur are also both leaders with the Maine Association of Sea Kayak Guides and Instructors, striving to promote safe and responsible sea kayaking in Maine.
As always, your insights, experience, and questions are welcome as part of the conversation. So make a note to tune in Friday morning, April 28 from 10-11 AM, when this month's Coastal Conversation is about paddle safety, with a particular focus on cold water. Only on WERU community radio, 89.9 FM in Blue Hill and 99.9 in Bangor, and online at WERU.org.
Guests
Officer Mike Miller, US Coast Guard at the Southwest Harbor Coast Guard Station
Karen Francoeur, Castine Kayak Adventures
Maria Jenness, President of Maine Sea Kayak Guides & Instructors (MASKGI) and Regional Stewardship Manager, Maine Island Trail Association.
---

Listen to the show on WERU archives
More information about Coastal Conversations Radio Program