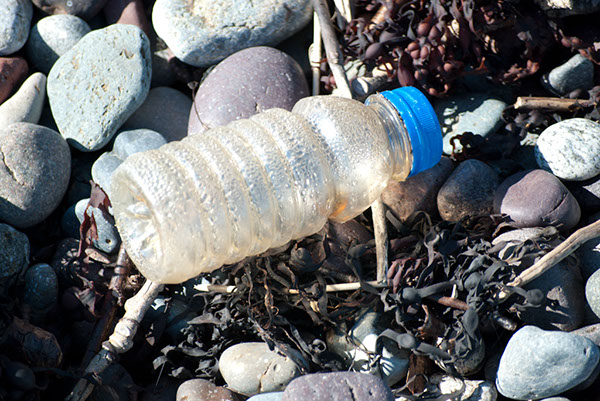 Coastal Conversations Radio Program: Marine Debris
Coastal Conversations show: October 09, 2015
WERU 89.9 in Blue Hill and 99.9 in Bangor
Host: Natalie Springuel, Maine Sea Grant

Listen to the show on WERU archives
Have you heard about that plastic trash gyre floating around in the Pacific Ocean? It is two times the size of Texas. But what about our waters here on the coast of Maine? How much plastic trash floats around in our part of the Atlantic Ocean?
This is Natalie Springuel, from the University of Maine Sea Grant, host of Coastal Conversations. On our next program, we will be talking about marine debris, from the ubiquitous plastic bag to the unseen but ever present microplastics. What are the sources, the consequences, and the solutions to the marine debris problem?
We'll hear from Brian Marcaurelle, program director at the Maine Island Trail Association, which has mobilized hundreds of volunteers to remove thousands of pounds of trash from Maine's coast. We'll also talk with Abby Barrows from Marine & Environmental Research Institute where they have discovered an alarming amount of microscopic plastic trash right here in Blue Hill Bay.
As always, your insights and questions are welcome on Coastal Conversations, Friday morning, October 9 from 10 to 11 AM when this month's topic is marine debris. Only on WERU community radio, 89.9 FM in Blue Hill and 99.9 in Bangor, and on the web at WERU.org.
Guests
Brian Marcaurelle, Program Director, Maine Island Trail Association
Abby Barrows, Coastal Monitoring Coordinator, Marine & Environmental Research Institute and Principle Investigator, Adventurers and Scientists for Conservation Microplastic Project
For More Information
Maine Island Trail Association
Marine & Environmental Research Institute
Adventurers and Scientists for Conservation
September 20, 2015 NPR story: Citizen Adventurers Sample Seawater To Count Tiny Pieces Of Plastic
Maine Coastal Cleanup
International Coastal Cleanup coordinated by Ocean Conservancy
During the show, guest Abby Barrows recommended the following websites for more information about microplastics:
http://www.plasticpollutioncoalition.org/
http://storyofstuff.org/
http://www.plasticsoupfoundation.org/en/
---

Listen to the show on WERU archives
More information about Coastal Conversations Radio Program