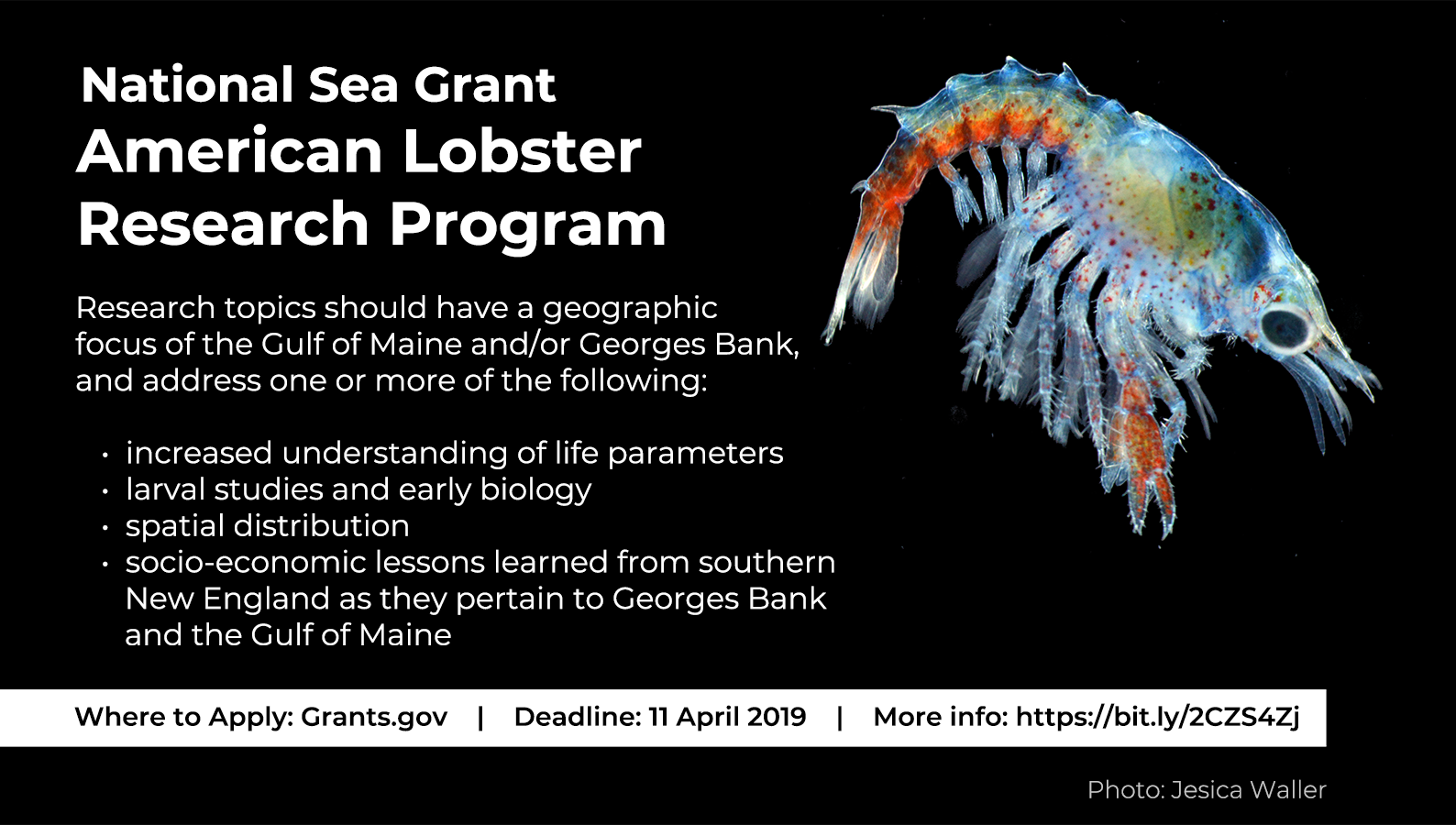 National Sea Grant American Lobster Research Program – Federal Funding Opportunity
The National Sea Grant American Lobster Initiative will fund a national competition focused on research priorities for American Lobster, with a focus on the Gulf of Maine and Georges Bank, to enhance practical use and conservation of marine resources to create a sustainable economy and environment.
Research topics suitable for study on American lobster under this FFO should have a geographic focus of the Gulf of Maine and/or Georges Bank and address one or more of the following:
Increased understanding of life history parameters, including but not limited to, migration, growth, and maturity;
Larval studies and early biology;
Spatial distribution; and
Socio-economic lessons learned from Southern New England as they pertain to Georges Bank and the Gulf of Maine.
For each research topic above, special emphasis may be placed on the impact of warming temperatures.
Subject to the availability of funding, this announcement describes how eligible applicants should apply for NOAA-OAR-SG-2019-2005917. Sea Grant anticipates funding between 5-10 research projects totaling between $1 million and $2 million. Projects must have a maximum duration of two years.
---
Dates
The anticipated start date is September 1, 2019, with projects to be completed by August 31, 2021.
Deadline: Applications must be submitted to Grants.gov by 11:59 p.m. Eastern time, April 11, 2019.